Just like the canal it hides, you can easily go past the Alexandra Canal Linear Park a million times without even knowing that it is there.
Sandwiched between Margaret Drive and the row of HDB flats at Strathmore Estate, this park is built on top of a covered canal. Starting at Tanglin Road on one end, the other side ends up at Commonwealth Avenue, near Queenstown MRT Station. In case this sounds like a huge distance along the main road, don't fret. It is only 1.4 km, as the canal flows.
Along this 'linear park', you will find a concentration of five playgrounds, a butterfly garden, a water terrace and skate park, all lined up and waiting for little ones to play!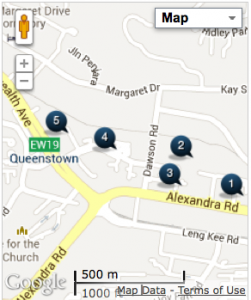 Little Day Out takes you along this unique stretch of park and shows what you can find there.
Playground #1: The Blue Smile
Starting at the end of Alexandra Canal Linear Park closest to Tanglin Road and passing by Masjid Jamae Queenstown on the right, you will get to the playground at the foot of Block 129 Clarence Lane.
Here, a smiley blue face peeks out to welcome kids to this soft-padded playground that is set slightly back from the main path.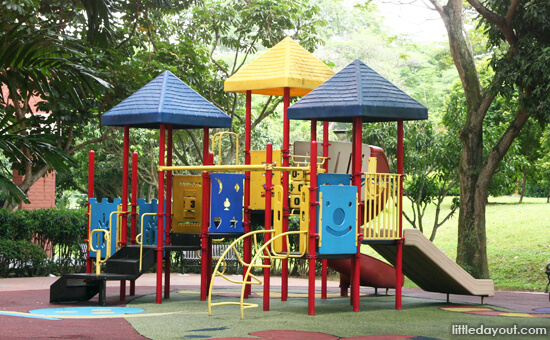 Butterfly Garden
Set up to commemorate Earth Day 2013 by Sharp and the National Parks Board's Garden City Fund, the Butterfly Garden was designed by upper secondary school students Nurfadilah Jalil and Dina Dayana Abdul Rashid from Serangoon Secondary School. Their design for the star-shaped garden is made up of a round bush surrounded by four other varieties of plants that help butterflies find food and lay eggs.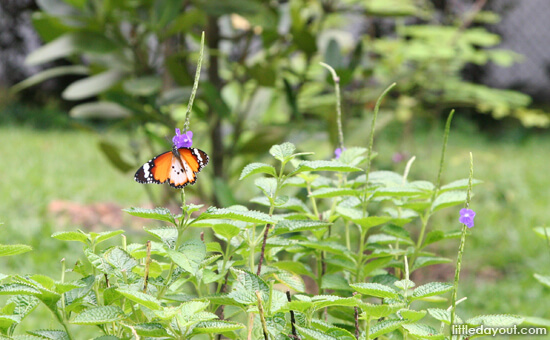 Playground #2: The Aural Playground
A short distance away at Block 61A is the next playground on the trail. The squiggly blue and red tubes are 'Telephone Tubes' for talking into and stand between the big metal dishes, also known as 'Parabolic Dishes', to hear your voice amplified.
Also part of the playground is a 'supernova' merry-go-round, a unique trampoline and little gondola that will give your arms a good workout!
Playground #3: Bug Playground
At Block 61C of Strathmore Avenue is the 'Bug Playground'. See if your kids are able to spot the ladybird design. We think that the swing looks like a four-legged spider (if there was ever such a thing).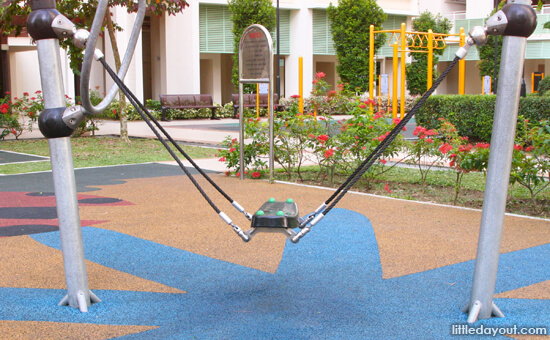 Dawson Water Terrace
As if to remind park visitors that a canal lies underfoot, the Dawson Water Terrace comprises a set of Water Steps and a Reflective Pool which gets its water from the Alexandra Canal below. It is treated to make it clean for recreational use.

Playground #4: Climbing Rock Playground
This next playground found beside Block 81 Strathmore Avenue is so-named for the yellow plastic climbing wall and the puzzle underneath. See if you can figure it out.
Playground #5: Rope Bridge Playground
Near Block 83 Strathmore Avenue, this adventurous bridge beckons kids (and adults who are kids-at-heart) to make their way across it. Step up on to the ropes and go through the rope tunnel to get to the other side. It is a great way to build confidence in kids.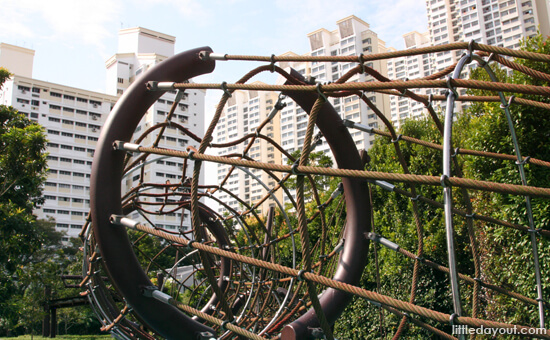 Other End of Alexandra Canal Linear Park
Head past the skate park and lo-and-behold, you are at the end of the Park. Queenstown Library is in the distance and the MRT station is a stone's throw away.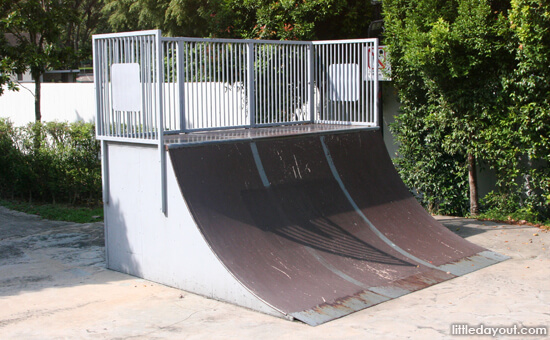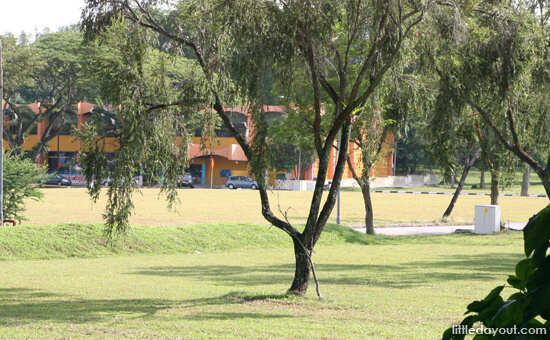 Here is a little bonus tip for thirsty trekkers. If you are looking for something to drink after making your way along the Alexandra Canal Linear Park, you would be happy to know that there are vending machines at the HDB flat on either end of the Park.
Near Tanglin Road, you can head to Block 132 Clarence Lane to seek out the Coke machine.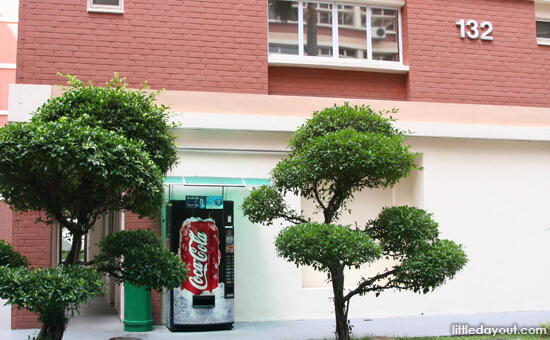 Over at Queenstown, make your way to the rear of Block 82 Strathmore Avenue to find some cool refreshment.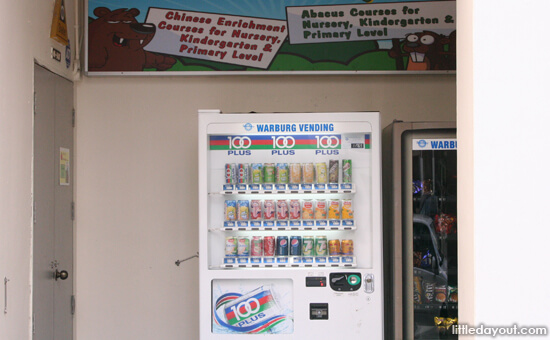 If you think you are game for more walking with the family, start from Queenstown and don't just stop at Clarence Lane. The Alexandra Canal Linear Park continues on with the Alexandra Park Connector, stretching from Tanglin Road to Zion Road. Follow on to the end and you will find Zion Riverside Food Centre and Great World City Shopping Centre.
Have a great little day out!