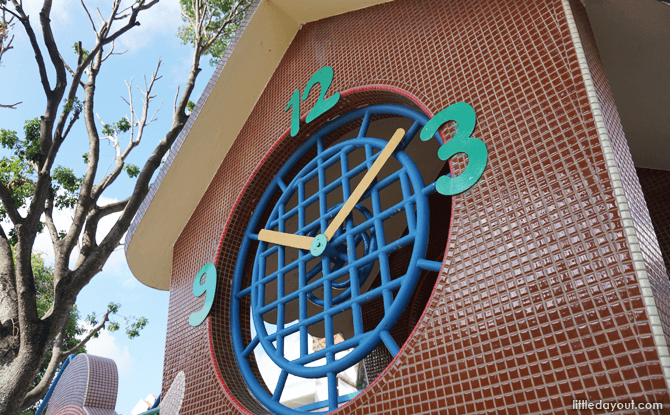 Stand at the edge of the Bishan bus interchange is the Bishan Clock Playground. This classic mosaic playground stands frozen in time, watching as traffic passes by at the nearby road in front of it.
Mosaic Playground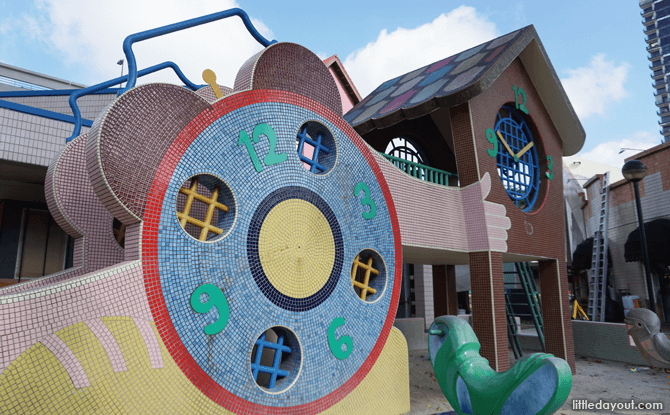 The Bishan Clock Playground is a holdover from an era in the 1980s when the Housing & Development Board was gung-ho in going about designing their own inspired playgrounds. Among its peers are the famed Dragon Playgrounds, the Elephant Playground and the Sampan Playground.
The Bishan Clock Playground stands in a sand pit. More correctly, it should be referred to as the clocks playground because there are two clocks in its design.
Time to Play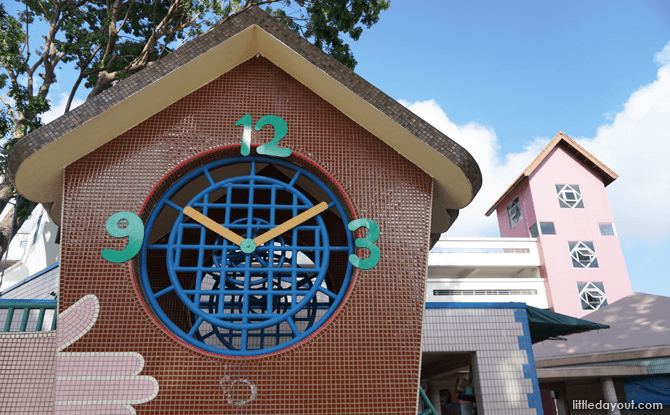 One clock, looking a bit like a cuckoo clock with a gabled roof similar to the design of Bishan house estate apartment blocks, stands elevated on stilts.
---
-- Story continues below --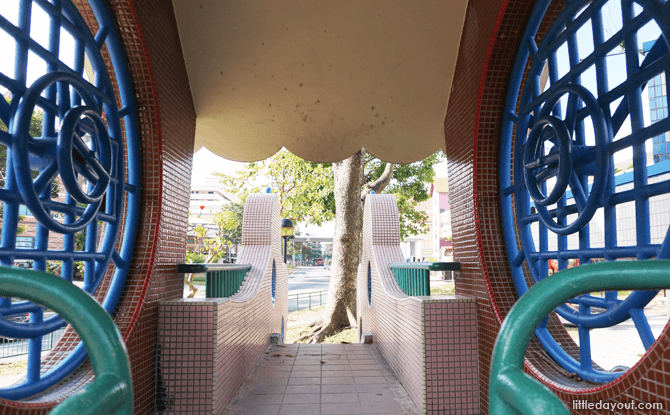 A ladder allows kids to climb up into this elevated clock.
From the inside, kids can look out through its blue-grilled clock face.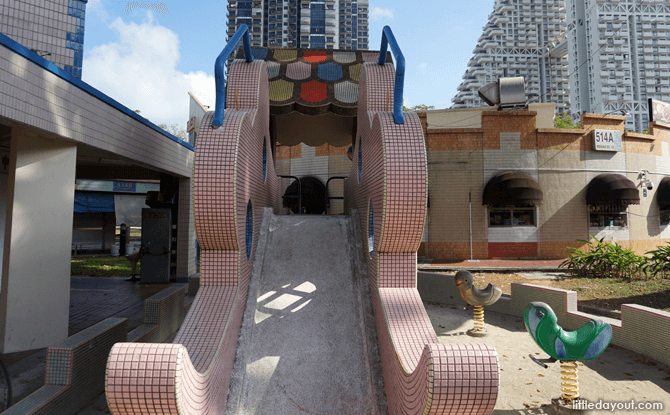 Opposite from the ladder is a terrazzo slide which kids can make use of to find their way back down to the sandy sand pit below.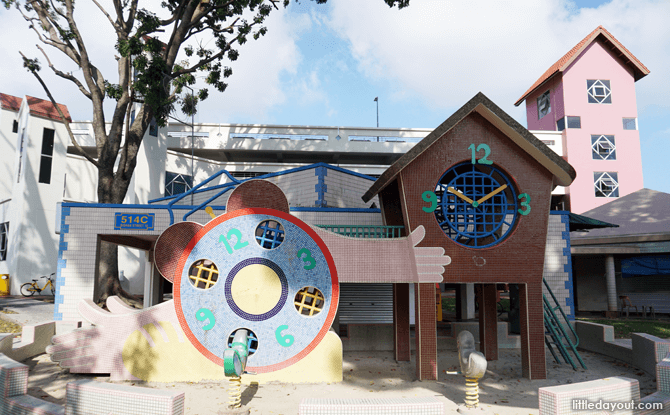 From the outside, this terrazzo slide is hidden by the second clock of the Bishan Clock Playground. An alarm clock by design, it has a yellow hammer popping out from its top, in between two "bells".
On one side, this alarm clock is missing its minute and hour hands on its blue mosaic clock face. However, this is made up for by the two outstretched human arms (and hands). The alarm clock is also wearing a pair of yellow, laced-up shoes.
Around the Bishan Clock Playground
Other than the clock playground structure, this playground also has two weathered teeter-totters that kids can rock on.
The Bishan Clock Playground is surrounded by a mosaic wall that is fashioned to look like a castle's battlements. In a nod to coordinated design, the nearby building, Block 514A, also has the battlements motif.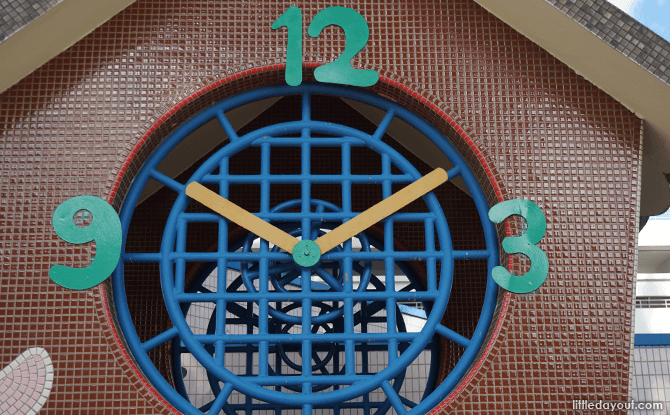 This mosaic playground is a throwback to old times (no pun intended) and stands as a rare, precious and authentic symbol of childhoods past.