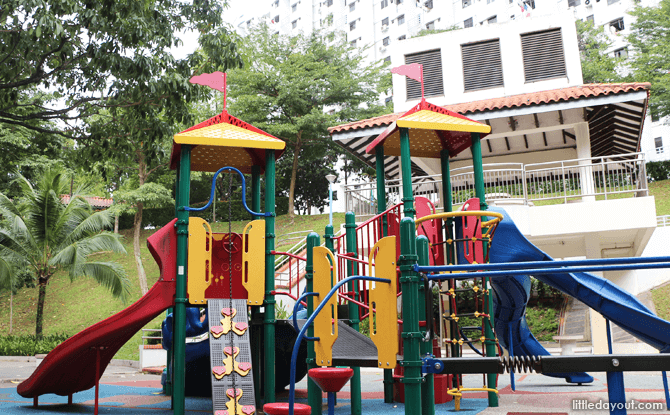 Commonwealth Food Centre and Market at Commonwealth Crescent is one of the few remaining examples of early markets in housing estates. Standing at the centre of a quadrangle lined with old-time shops on three sides, it is still popular for the food found on the second floor of its upgraded building.
The historic Chap Lau Chu or ten-storey flats at Commonwealth Crescent once epitomised the height of high-rise living. Today, it is a sleepy neighborhood where one can go to escape modernity. You won't find gentrified, snazzy cafés here, but just some good, old-fashioned local fare, shops and businesses.
Around Commonwealth Crescent are six children's playgrounds. Some are minuscule while others are more up-to-date. They make for a fun playground-hopping experience. Play "seek-them-all" the next time you visit the Commonwealth Crescent Food Centre with the kids!
Get more ideas on how to explore Queenstown, Singapore's first satellite estate, with kids.
Playground 1: In front of Block 111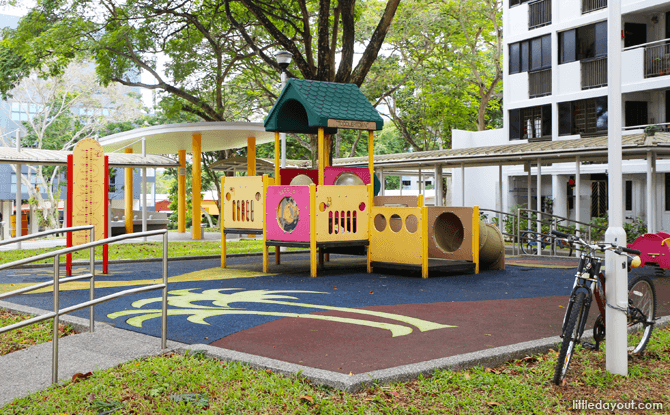 Playground 2: Behind the Neighbourhood Police Post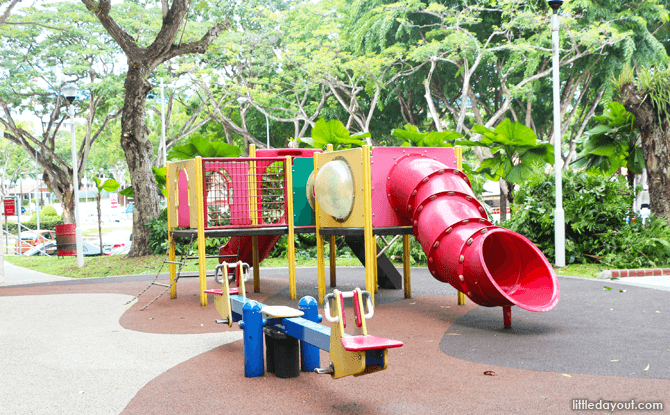 Playground 3: At Block 98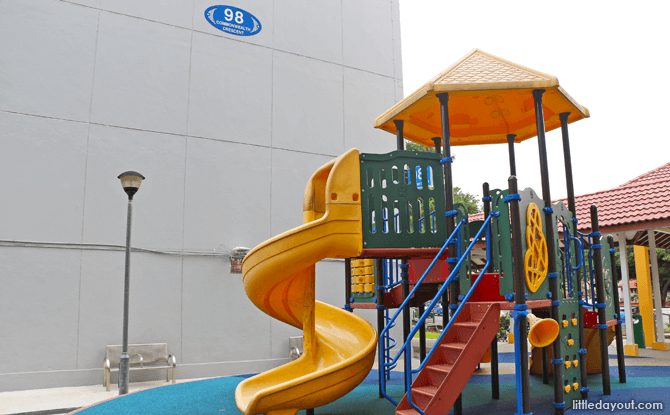 Playground 4: Dinosaur
Playground 5: Block 93, Commonwealth Close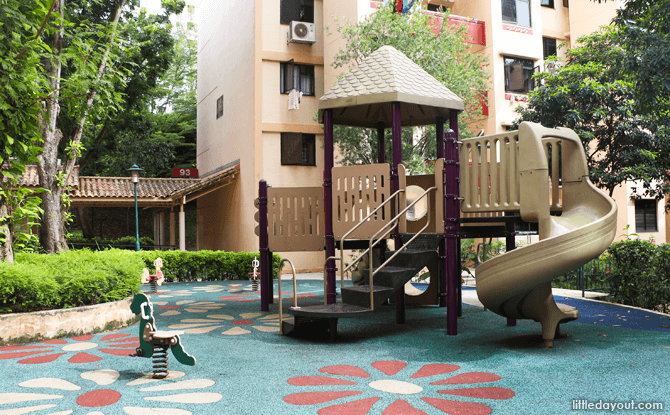 Playground 6: Block 87, Commonwealth Close