Young tots have different needs from the older kids when it comes to play – baby-safe, sensory stimulation, motor skills honing, and more. When it comes to playdates with other tots, these are all things to consider when coming up with toddler playdate ideas.
Coming Up with Toddler Playdate Ideas
Here are some cool ideas, including themed toddler playdate ideas at home, unique (and free) outdoor playgrounds, tot-friendly indoor playgrounds, back-to-nature activities, and more.
Restaurants with Play Zones
The adults can chat away at a nearby table while the tots busy themselves at the restaurant play area. Everyone's happy!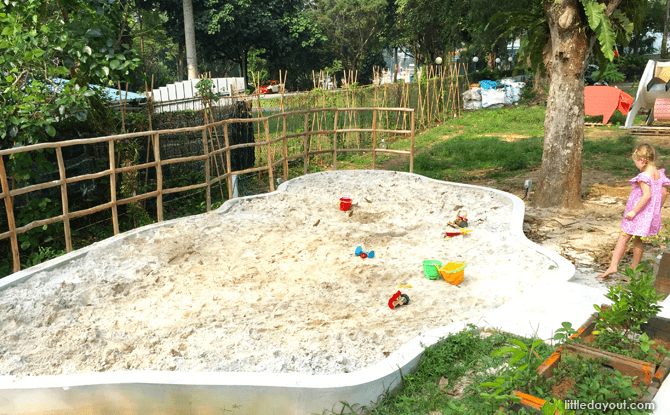 The newly-opened Open Farm Community at Dempsey has a large sandpit dotted with toys, which will be a hit with the tots.
In collaboration with Edible Garden City, the restaurant also features a really cool landscaped edible garden – a nice opportunity to traipse around with the littlies around the terraced urban farm and have a feel and smell of the herbs and vegetables. Plus, the food is good and includes fresh herbs harvested from the garden.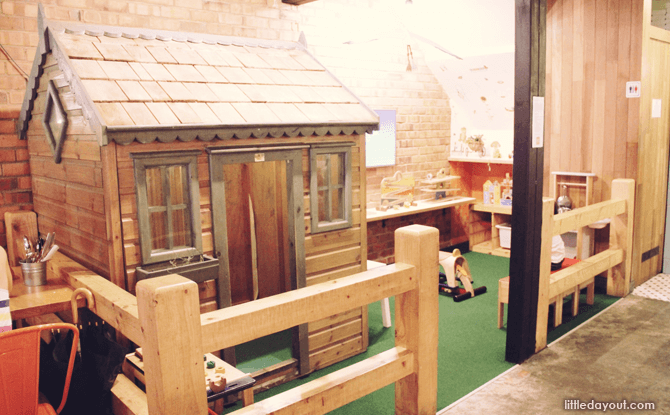 Over in eastern Singapore, Zaffron Kitchen offers modern Indian cuisine, and a dreamy wooden toy house and plenty of quality wooden toys.
Italian restaurant La Barca and Aussie diner Cafe Melba have a playroom and a bouncy castle respectively, during the weekend.
Enjoy Belgian mussels and cold beer at Brussels Sprouts as the kids play outdoors in a small play area at the front of the restaurant. Kids under 10 can eat for free at certain times of the day.
Free Outdoor Playgrounds

Buck the trend and go vintage with the old-school playgrounds that are disappearing from Singapore's playscape.
Whether it's the famous Dragon playground in Toa Payoh or something newer, you will have plenty of fun.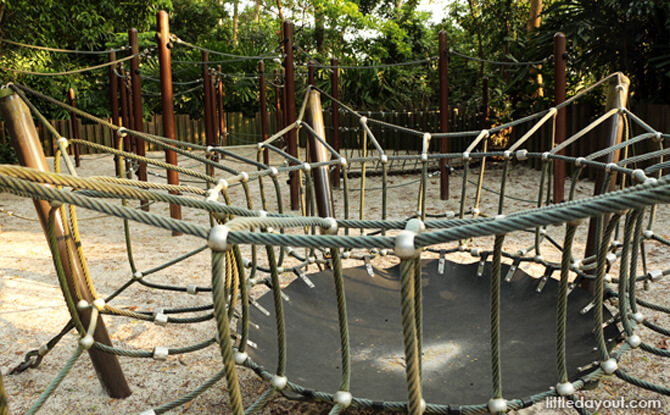 Sandpits and sand playgrounds are great for the little tykes, filled with sensory discoveries for the young ones. Besides the low-element adventure playground and trampoline of Hindhede Park (next to Bukit Timah Nature Reserve), the sandy playgrounds at Tiong Bahru Park and Labrador Park are just some of many choices.
See our story on the Top 10 best sand play areas in Singapore for more ideas.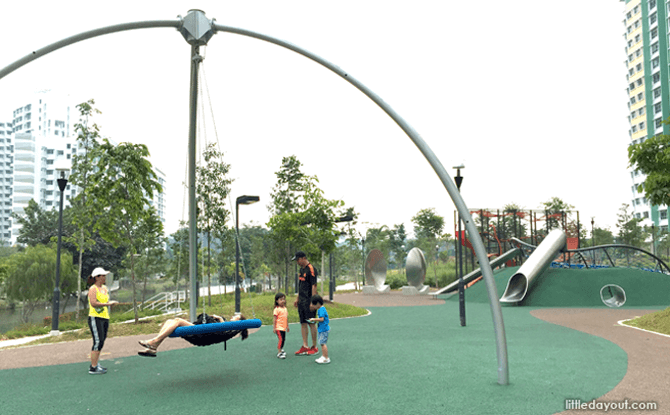 Other free outdoor playgrounds pepper Singapore's heartlands too.
One of Singapore's newest estates, Punggol offers industrial-chic waterside playgrounds with a great view of Punggol Waterway.
To cool off on a hot day, a water playground playdate is always a hit with the tots. Here are some popular water playgrounds in shopping malls islandwide – all free!
Indoor Playgrounds
If you prefer to call for a playdate in air-conditioned comfort, here are a few toddler-friendly indoor playgrounds. Singapore has many indoor playgrounds, but some of them are more suitable for older kids, with tall climbing structures and big kids dashing about in troops.
Hokey Pokey has a nice mix of role-playing toys like kitchens and supermarket shopping, dress-up costumes like firemen and princesses, as well as slides and ball pits. Very tot-friendly. Petit Park has similar offerings.
SingKids has interesting mechanised gym-rides, but most of their play is suitable for toddlers, including slides and ball pits, and ride-on toys.
Ho2t Playland in Katong is a real gem for tots, offering a two-level climbing structure that's fully padded and outfitted with young toddlers in mind. Don't miss the slide and ball pit as well.
Polliwogs has more for older kids, but toddlers can get some play out of certain sections of the playground, with adult supervision.
Cool de Sac offers meals along with its indoor playground.
Back to Nature
Want your kids to be in touch with nature from a young age? Head down to local farms like Bollywood Veggies and The Weekend Farm by Kok Fah Technology, among others.
Or traipse on down to Farmers' Markets, which offer fresh produce, artisanal foods, and a festive vibe all around. The quarterly Kranji Countryside Farmer's Market is a big affair, with many offerings under one roof for both adults and kids.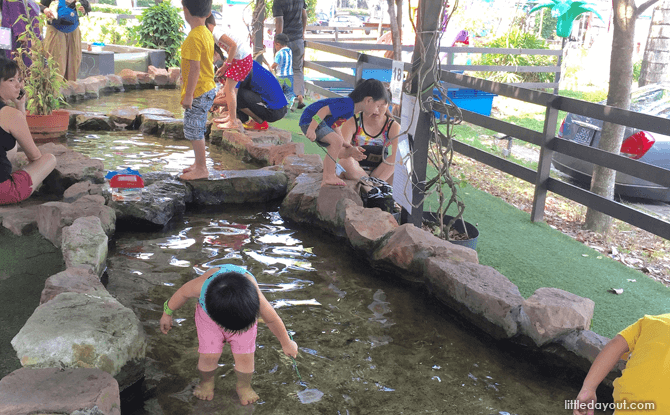 Watch the tykes go into fits of giggles with some good old 'longkang' fishing where the tots can wade in knee-deep water and try to catch wriggly guppies in their nets!
Toddler Playdate Ideas: Themed Playdate at Home
Of course, some mums and dads are actually homebodies. And why not, if you can put together a fun themed playdate, as well as serve up some homecooked meals or snacks.
Toddlers will love themed crafts, which are a great way to hone motor skills and stimulate their senses. Here are some super easy "three-ingredient" craft ideas for tots!
Or get a sensory bin session going. Tactile and stimulating to the senses, sensory bins create little worlds for tots to explore. Involve the tots in collecting items to include in the sensory bin – for instance, leaves for At The Farm, pebbles for Under the Sea, twigs for The Zoo and more.
These bins are a great way for exploring how the world works, which is important for child development: Scooping and pouring, feeling textures, role-playing etc.
Food is always a hit with kids, no matter how young. Involve the tots in making meals during a foodie playdate. Assemble a sandwich; add various toppings on a simple tortilla wrap for a pizza base; or use cookie cutters to make different shapes for a fruit shapes party. The sky's the limit!