From making a simple potato print to creating elaborate paper dresses, there are many ways to engage kids through craft. It's no wonder that there's a wide range of craft supplies in Singapore for kids. Watercolour pencils, dustless chalk, plume feathers – you name it, there are art and craft shops in Singapore which have got it.
I personally believe in stocking up on the basics, so kids will be encouraged to be creative using the simplest craft resources. Of course, there are times when I rely on activity kits that contain everything needed for a particular craft idea – for convenience, and to ensure the finesse of the final output.
What to Get for Crafts with Kids
Here are some craft supplies for kids that are handy to have in the craft box:
Colour pencils (I recommend getting the better quality ones as these are art and craft staples. Many of the very cheap pencils produce faint colours and leave behind a powdery residue, making a clean-up after every colouring session a necessity.)
Crayons (Oil pastels are wonderful and vibrant. But have you tried the super smooth type like the Maped Color'Peps Smoothy Gel Crayons? They're such gliding fun, the little ones will get super enthusiastic about filling their drawings with bright solid colours!)
Paints (Watercolour, poster colour, or the more sophisticated and expensive gouache paint, depending on the opacity you're looking for. Watercolour gives a transparent finish while the other two are more opaque.)
Paper – crepe, construction, cellophane, watercolour
Ice cream sticks
Fabric paints
Felt
Pom poms
Googly eyes
Washi tape (Not really necessary but oh so pretty!)
Scissors, rulers, hole punchers
Sewing kits (With designated holes for fat plastic needles to go through, these are great for the occasional sewing project with younger ones to help develop fine motor skills while creating a fun piece of art)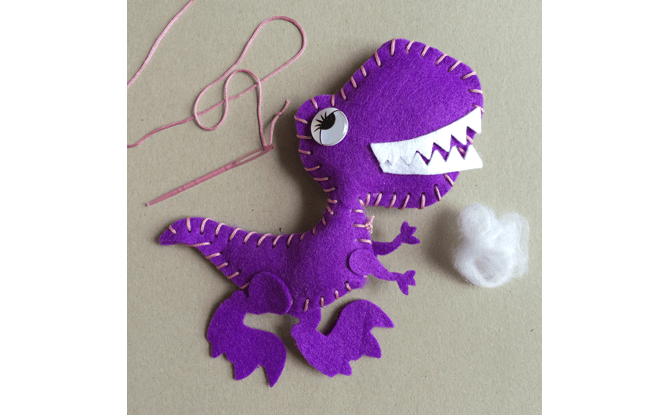 Where to Get Art & Craft Supplies in Singapore
---
1. Overjoyed
A store selling craft supplies in Singapore that has very much been on the art enthusiast's radar in recent years, Overjoyed has a good selection for kids too, with its wide range of high quality essential craft items such as crayons, colour pencils, and various types of paper for different drawing, painting, and craft needs.
Besides the essentials, you'll also find niche appeal products such as washable sidewalk chalk, "animal fur" pom poms, and paintbrushes with retractable brush tips.
Address: 89 Short Street B1-08 Singapore 188216 (Golden Wall Centre)
Operating Hours: weekdays 9am to 9pm; weekends & public holidays 9am to 6pm
If you find the store location inconvenient for you, you can also shop online. 
---
2. Spotlight
Australian brand Spotlight may be known for its textile offerings to sewing fanatics, but did you know that it has a considerable kids' craft section too? Worth highlighting are its large section of fabric paints and markers, and its numerous sewing kits for kids of all ages. A good place to get craft supplies in Singapore, when you're in the Orchard area.
Address: Level 5, 68 Orchard Road, Plaza Singapura, Singapore 1238839
Operating Hours: 10am to 10pm daily
---
3. Mothercare
Most Mothercare outlets don't carry much craft supplies for kids, but the flagship store at HarbourFront has a surprisingly well-stocked kids' toy section where you can find the usual selection of craft products. What caught my eye when I visited the store recently were the collage boxes. Yes, they were rather pricey, but you get the convenience of a ready-packed toolbox instead of having to buy the individual items separately.
Address: Mothercare HarbourFront Centre (Flagship Store), 1 Maritime Square #03-05 Singapore 099253 (Closest car park: Lobby B)
Operating Hours: 10.30am to 9.30pm daily
---
4. Art Friend
You can't talk about craft supplies for kids – or just about anyone, for that matter – without mentioning Art Friend! It's the undisputable go-to place for all things crafty.
With its dizzying array of brands (many of which are not available online, so make sure you visit the physical store for the best range!), it has everything you need whatever craft idea you may have.
Address: 3 outlets at Bras Basah Complex, Plaza Singapura, and Clementi Central
Operating Hours: Bras Basah – 10am to 7.30pm; Plaza Singapura – 10.30am to 9pm; Clementi Central – 10am to 8pm
---
5. Daiso
With 14 stores across the island and a $2 price tag on everything, Daiso is my day-to-day choice for craft supplies in Singapore. It's hard not to pop into the store, and even harder not to walk out with colourful pom poms, pretty paper cups, Japanese cloth pieces, colourful ice cream sticks… the list goes on.
Store addresses and operating hours
---
6. Toys R Us
Toys R Us' craft supplies for kids are more like DIY toys such as make-your-own-bracelet sets, aquabeads, and mould and paint clay sets – much like what Popular has, but more.
There are some interesting items that stand out though, such as the airbrush tattoo kit and interesting chocolate pen below.
Store addresses and operating hours
You can also choose to shop online.
---
7. Made with Love, Paper Market, Junior De Artist
Children who are into scrapbooking will be wowed by the selection and quality of the materials available at Made with Love, Paper Market, and Junior De Artist. More than craft supplies, these places also organise workshops to help children and adults alike get better at their craft.
---
8. Popular Bookstores
Popular is rather well-stocked nowadays with mainstream craft items. So if your basic supply has run out, Popular is a good place to pick up replacements. With so many outlets around the island, you can always find one near you!