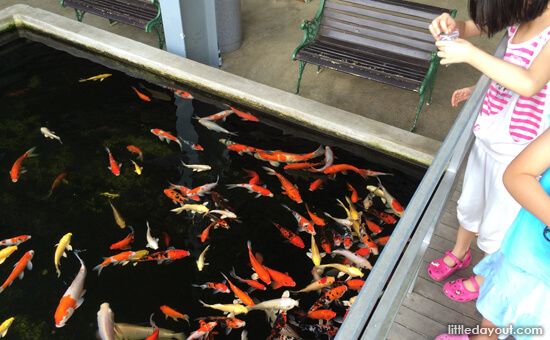 Stepping under the Weekend Farm's broad roof feels like stepping into a completely different world from the ubiquitous supermarkets and neighbourhood convenience stores around Singapore.
Operated by Kok Fah Technology Farm, Weekend Farm is a retail marketplace which, as the name implies, is only open over the weekends. For families, it a chance for mom and dad to purchase leafy produce grown in Sungei Tengah soil, whilst kids will appreciate the distractions offered by the farm's unique settings.
The main marketplace is filled with fresh green vegetables and also stocked with other produce such as root vegetables and dry goods. Behind the bustle of the marketplace are the patches where vegetables are grown. Enclosed in white netting, varieties of "veg" sit neatly in rows while visitors are welcomed to stroll along a path to take a closer look.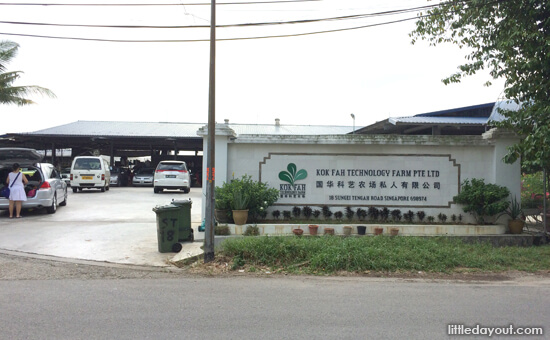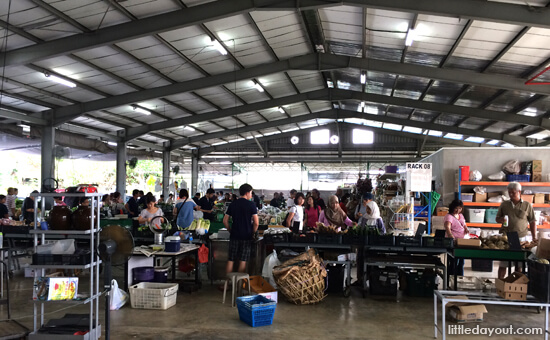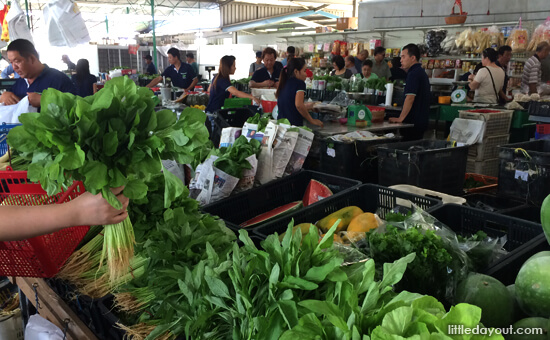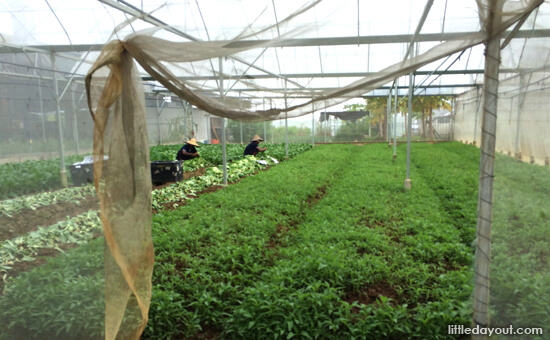 Aloe vera is grown on the farm. If you are lucky, you may even get a chance to see how the clear flesh of the plant is processed and extracted from its thick, serrated leaves.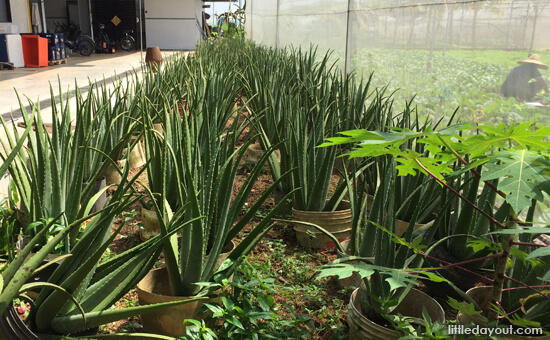 Children can view colourful birds, geese, goats, stingrays and fish in a series of pens and ponds.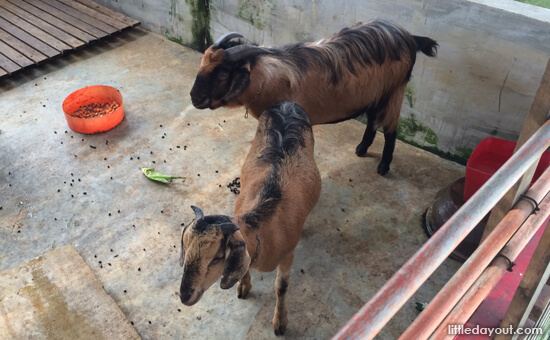 Especially popular with kids is the farm's koi pond. Fish food is available from the nearby stalls at an affordable 50 cents per packet to feed the brightly coloured fish.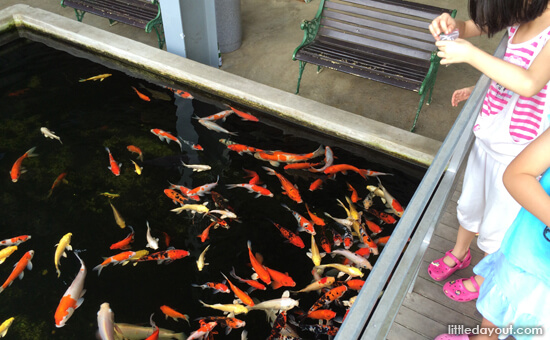 Thoughtfully located beside the koi pond are table and benches where families can sit down for a rest. There are even newspapers available – perfect for fathers to while away the time whilst waiting for moms to finish shopping and the kids to exhaust their supply of fish food.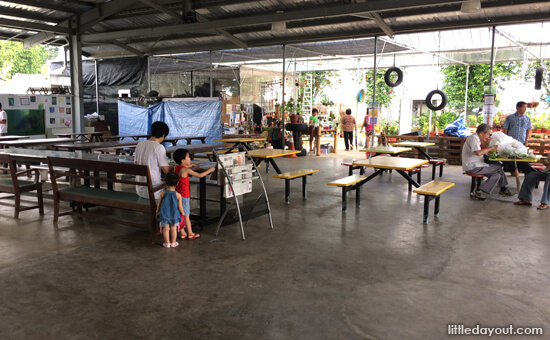 Weekend Farm even has a small decorative plants section with orchids and other blooms available. If all the flora inspires your to nurture your green fingers, you can even pick up your very own Grow-Your-Own-Kangkong kit to bring home.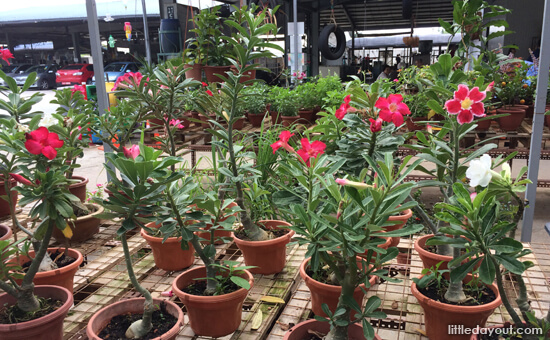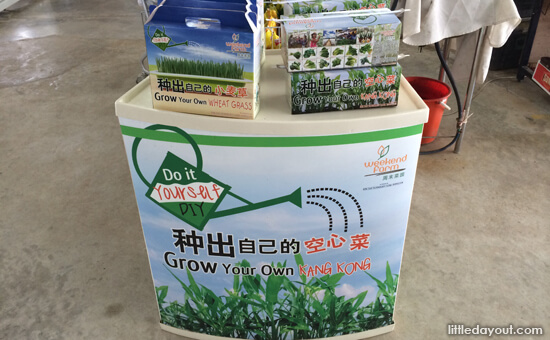 Kok Fah Technology Farm also offers farm tours. These need to be booked in advance and require a minimum number of participants. Visit their website for more information.
Suitable for Toddlers, Pre-schoolers and Primary School Children
DETAILS
Weekend Farm
18 Sungei Tengah Road, Singapore 698974
Tel : 6765 6629, Fax : 6765 6619
Admission: Free
Website: www.weekendfarm.com.sg
Accessible only by car or taxi as there are no buses running along Sungei Tengah Road.
Opening Hours: Saturday, Sunday & Public Holiday, 
9.00 am – 6.00 pm
Farm Tours (by appointment only): Tuesday – Friday, Saturday & Sunday
, 10.00 am – 4.00 pm