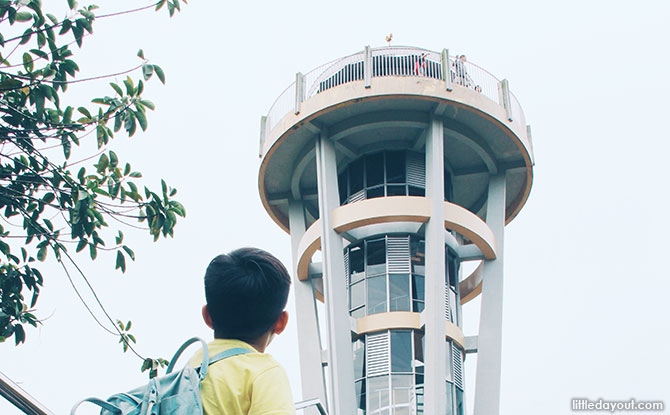 Blast off for an inter-galactic quest and explore space – the final frontier – at Upper Seletar Reservoir Park and its rocket tower.
Space-crazy kids will be starry-eyed over this "space-age rocket" beside the tranquil waters of the Upper Seletar Reservoir, where the zenith soars into the sky and offers beautiful views of nature.
Guardians of the galaxy, stand by to commandeer this space shuttle!
Rocket Tower at Upper Seletar Reservoir Park
The futuristic lookout tower at Upper Seletar Reservoir Park was built in 1969, which was also the year that astronauts from the Apollo 11 space mission landed on the moon's lunar surface.
The 18-metre rocket tower – about six stories high – was designed and built by the then-Public Works Department, and reflects the space exploration fervour of that era.
Keep climbing up the spiral staircase, which goes round and round inside the building, all the way to the very top.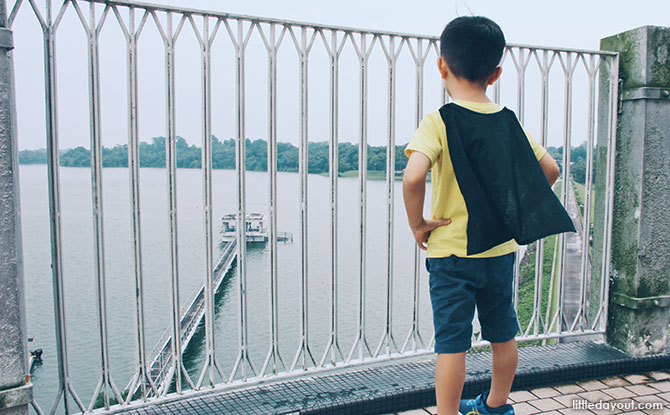 Finally, the staircase will open up into an open circular balcony and you will be rewarded with views of the 1,093ha Upper Seletar Reservoir and tree-top canopies far below.
Space Explorations
Pack along a fruit smoothie pouch and have a snack during your space expedition. After all, back in 1969, similar retort food pouches were used by the Apollo astronauts on their trip to the moon.
After you get back down to earth, you can have a picnic lunch at one of the pavilions near the rocket tower at Upper Seletar Reservoir Park.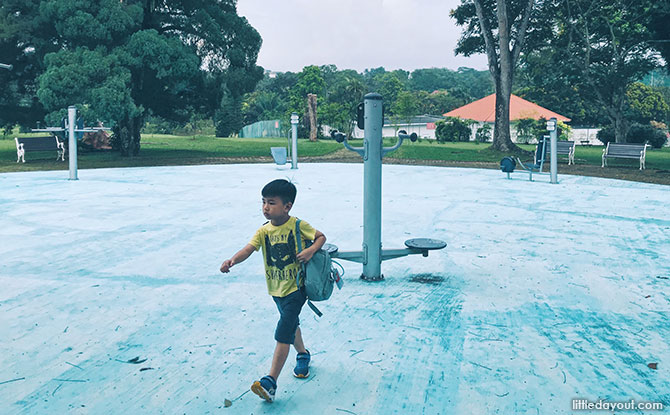 If the little one gets bored of the rocket tower, there is a little side activity – a cool blue-floored fitness area. We suppose that's where "astronauts" exercise to keep fit for their expeditions.
Well, we brought along a kick scooter, just for fun.
Editor's Note: Upper Seletar Reservoir Park is one of two that share the Seletar Reservoir moniker. The other park, Lower Seletar Reservoir Park is found at Yishun. The two reservoirs are connected with the upper one being further upstream.