It was 27 February 1977 when Singapore's fourth oldest reservoir, Upper Peirce Reservoir, was officially opened by then-Prime Minister Lee Kuan Yew. Its park, Upper Peirce Reservoir Park, is now more than forty years old and one of the most remote parks in Singapore.
Just reaching Upper Peirce Reservoir Park can be an adventure in itself. It involves making your way along a road that was once part of Singapore's GP circuit and a high probability of having a "safari experience" with long-tailed macaques lazing by the roadside along the way.
At the end of the very long and winding road lies Upper Peirce Reservoir Park and the waters of Singapore's largest reservoir.
One Becomes Two
The original Peirce Reservoir was constructed in 1922 and named after Robert Peirce, municipal engineer of Singapore from 1901 to 1926. It was created by impounding (or blocking) the upper reaches of the Kallang River with a dam.
By the 1960 and 1970s, the growing demand for water led to a decision was taken to build another dam at the upper end of Peirce Reservoir. This divided Peirce Reservoir into two parts and the creation of Upper Peirce Reservoir and Lower Peirce Reservoir.
Commune With Nature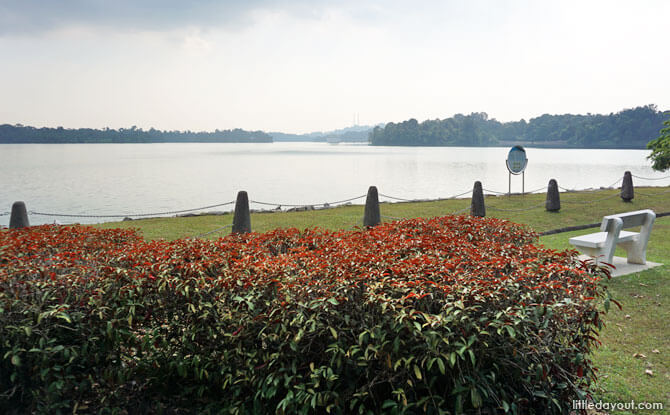 Today, Upper Peirce Reservoir Park is a tranquil spot at the edge of the Central Catchment Nature Reserve. This small park overlooks the water and has several huts that provide shelter from the sun and rain.
At the centre of the park stands a monument commemorating the opening of Upper Peirce Reservoir in 1977. Shaped like a die, it still bears the old Public Utilities Board (PUB) logo.
Scenic View of Two Waters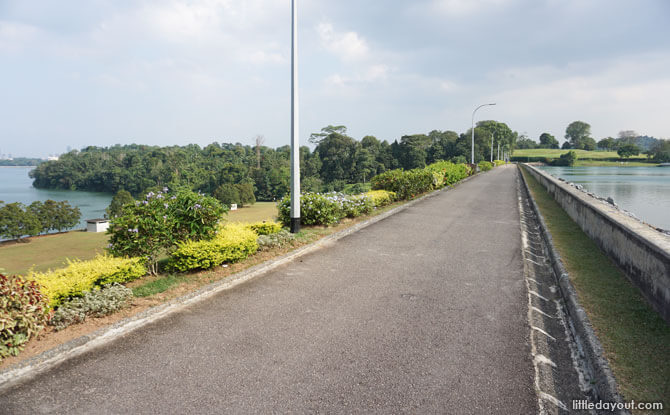 From the park, you can take a walk along the dam that separated Peirce Reservoir into two reservoirs. The dam provides a unique spot from which you can view the waters of both the Upper and Lower Peirce Reservoirs. The waters of Upper Peirce Reservoir sit at a higher level than the Lower Peirce Reservoir.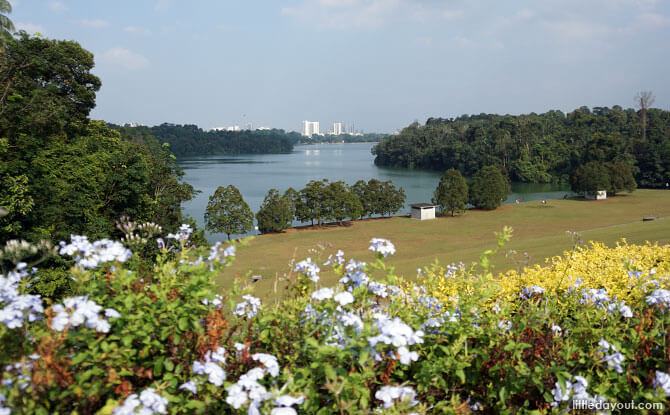 You can enjoy some scenic views from the dam. At the far end of the dam is the Singapore Island Country Club golf course.
Upper Peirce Reservoir Park is a nice spot to escape from the maddening crowd. Even though it does attract its share of visitors, particularly on weekends and public holidays, the numbers are never enough to make the small park feel overcrowded. In fact, those you meet at the park would probably be there in search of space to stretch out too.
Upper Peirce Reservoir Park
Along Old Upper Thomson Road
Take note that the entrance gate to Upper Peirce Reservoir Park closes at 7 pm. Cars must leave by then.
Upper Peirce Reservoir Park is wheelchair-accessible.