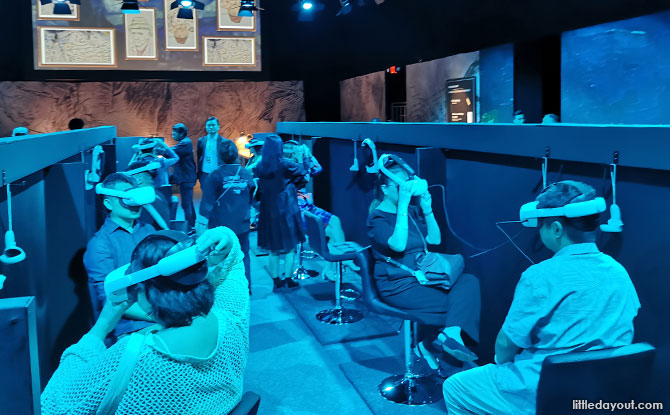 Wait what? Is it March already? It is the week before the start of the March school holidays 2023 and if you want to get warmed up for the upcoming holidays, there's plenty of fun activities taking place over the weekend of 4 & 5 March. To help you along, we've put together a list of things to do just for you.
---
What to Do This Weekend in Singapore: 4 & 5 March 2023
Van Gogh The Immersive Experience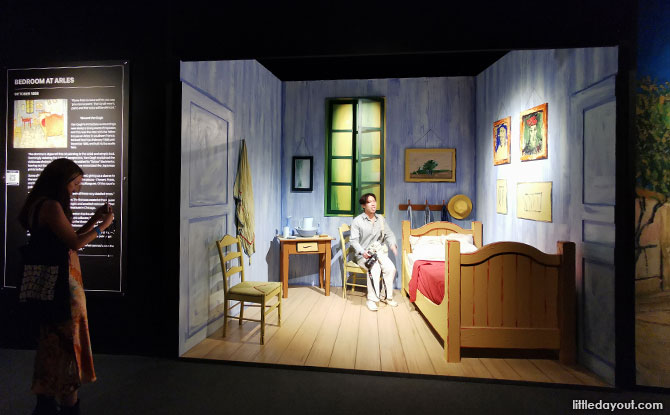 Step into the world of Van Gogh from floor to ceiling at Van Gogh: The Immersive Experience at Resorts World Sentosa. This immersive experience features 360-degree digital show, over 300 sketches, artworks and paintings. Read more about what to expect at Van Gogh: The Immersive Experience.
---
Artbox Singapore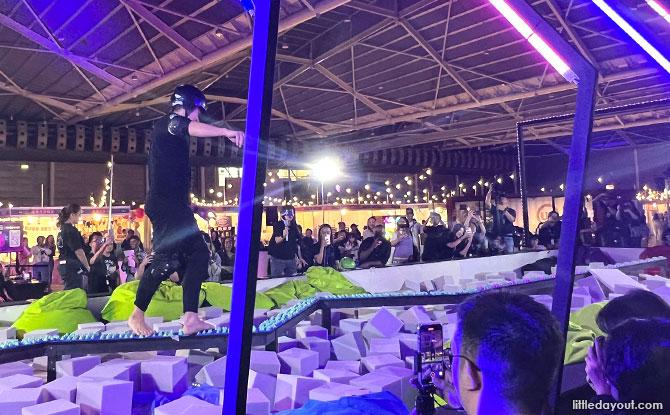 Enjoy activities, food and games indoors at Singapore EXPO Hall 6 from 3 to 5 March 2023. This week, there is the National Paper Toss Championship. And are you read to take on the SGAG Beam of Pain? Find out about what to expect at Artbox Singapore 2023.
---
Food from the Heart – Heart on Wheels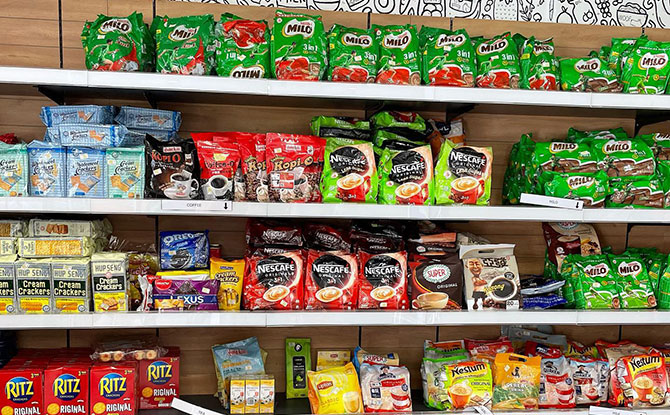 Food from the Heart turns 20 this year and is aiming to raise 25,000 food items to feed communities in need with HEART ON WHEELS, its 20th anniversary food donation drive. HEART ON WHEELS takes place on 4 & 5 March, 9 am to 6 pm at Wearnes, 45 Leng Kee Road. On the food wish list is rice (2 kg & 5 kg), cooking oil, instant noodles, canned food, coffee, tea, milo, oats, cereal, biscuits and bread spreads. Get more details on how you can help to make a difference here.
---
IES Green Festival 2023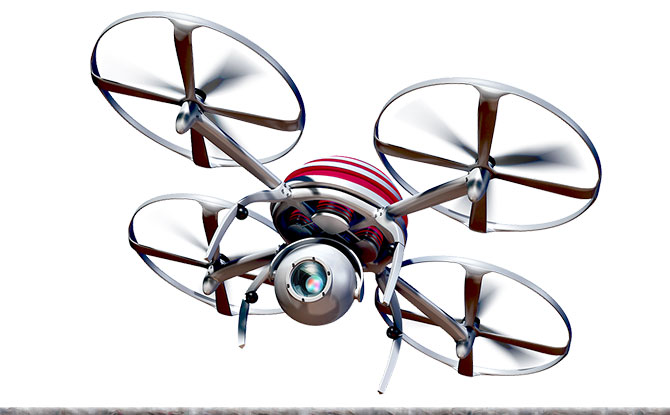 The inaugural IES Green Festival 2023 will take place on 4 March 2023 at the Science Centre Annex Hall. Comprising a series of talks, challenges, games, exhibitions and other fun activities, the event aims to help students and the public learn about exciting engineering innovations and advancements to create a greener, more sustainable future for Singapore. Find out more about it here.
---
Sign up for a March Holiday Camp
Are you ready for the March school holidays? Find out what March holiday camps are taking place during the upcoming school break. Some of these also extend to the Easter break for international schools. Check out these must-know March 2023 holiday camps.
---
Trash to Treasure: A Kids 3D Printing Workshop using Recycled Materials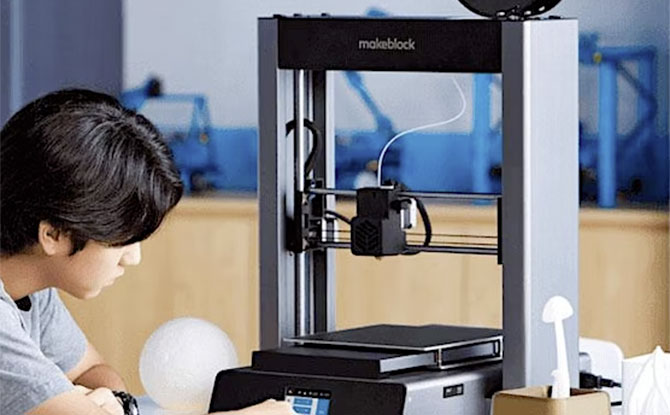 This workshop at National Design Centre is designed to introduce children to the world of 3D printing and how it can be used to create sustainable products using plastic waste and bamboo. Get more details here.
Explore Jurong Lake Gardens
Explore Jurong Lake Gardens on on 4 and 5 March 2023. Open to everyone of all age, Explore Jurong Lake Gardens is curated for people with special needs such as seniors with dementia and children with autism in mind. Everyone is welcomed to get hands on with various upcycling craft workshops and enjoy live roving music performances with us. Find out more details about what is on at Explore Jurong Lake Gardens.
---
Oishii! Delicious Japan
Interested in deepening your understanding of Japanese food culture? Learn by connecting with Japanese food experts and Japanese students living in Singapore through through panel discussions and presentations on 5 March. Participants will even get to enjoy a Japanese special bento set (while stocks last). Find out more about Oishii! Delicious Japan.
---
Sentosa Festive Market
Want to get in some sunshine and shopping? The Sentosa Festive Market takes place along Palawan Beach Walk on 4 and 5 March 2023. While out at the beach, why not go on a hunt for the hidden giants at Palawan Beach too.
Nature and Sustainability Tour: Biodiversity and Ecosystems
This Gardens by the Bay tour highlights the intricate relationships between the biodiversity and ecosystems. Participants will be taken through a journey of different habitats from around the world and learn about their adaptive features in surviving the harshest conditions. Get more details here.
---
Take Part in the Our Singapore River Comic Book Set Giveaway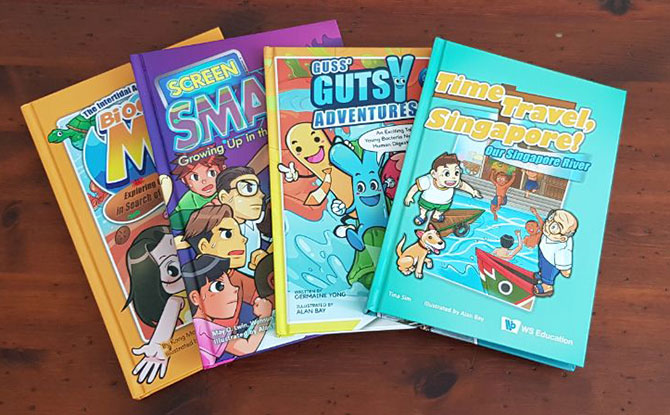 Stand a chance to a copy of the newly released Time Travel, Singapore! Our Singapore River along with other books as part of a World Scientific Education Comic Book Set giveaway. Included in the comic book set (worth ~$100) are Time Travel, Singapore! Our Singapore River, Guss' Gutsy Adventures, The Intertidal Adventures of BioGirl MJ and Screen Smart.
Take part in the giveaway here.