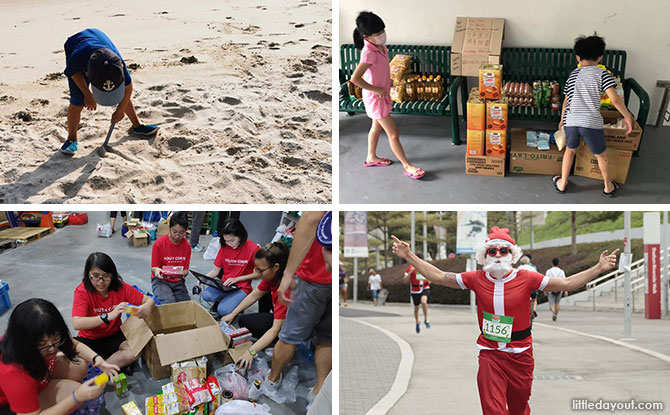 The season of giving is here again, and we think of presents and celebrations to end the year. It is also a time to share our blessings with those who may be in lack or unable to celebrate like we do. There are many ways to help and volunteer at Christmas time; you can gift your time and love to the people and wildlife in need. There are various family-friendly volunteering opportunities you can lend your hand in.
Do check with the various organisations you are keen to volunteer with on their practices and observe all social distancing rules at all times. Numbers are also restricted for all volunteering sessions, be sure to get a confirmation on your session before heading down.
---
Ways to Volunteer at Christmas Time to Make a Difference
Deliver meals with YWCA's Meals on Wheels for Children
YWCA's Meals-on-Wheels programme is for children ages five to 12 from low-income families. Volunteers can help deliver the meals in the areas including Outram, Tiong Bahru, Redhill, Queenstown and Jurong East. The free meals are delivered between 1.30pm to 4.30pm to homes or partnering agencies from Mondays to Fridays. To volunteer, sign up here.
---
-- Story continues below --
Distribute food with Unmanned Food Pantry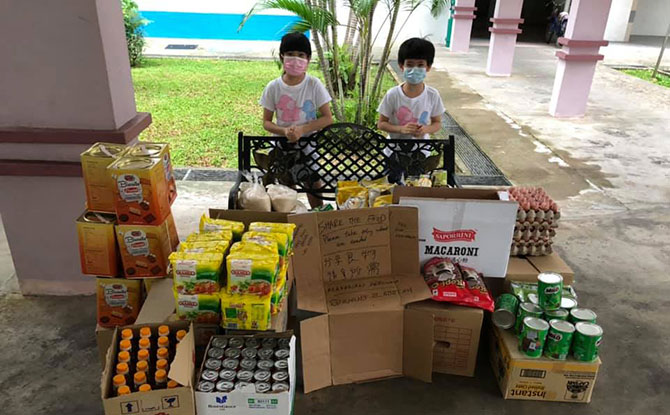 How about purchasing food or dry goods and setting up temporary "booths" in neighbourhoods with lower-income families? Join in Unmanned Food Pantry's projects at various spots. Children are most welcome to help setup the temporary "stall", arrange the various products and draw the signages. Or you could make purchases of products directly to the Unmanned Food Pantry family. More details here.
---
Donate snacks and necessities for Majulah Belanjah by COVID-19 Migrant Support Coalition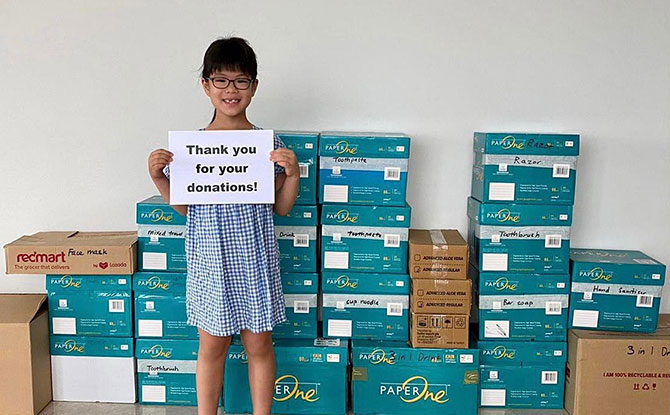 If you are minded to reach out to migrant workers, how about give them food donations to address their urgent needs? You can donate ready-to-eat snacks, purchase personal grooming products and get the children to write thank you notes to them.
Products include powdered/cereal drinks, coffee, tea, canned food, bread/buns, personal hygiene products, household disinfectants and more. Check the full list here as well as on how to volunteer here.
---
Celebrate birthdays and pack snacks at Ronald McDonald House Charities Singapore
Gift your time to volunteer to help sick children and their families at National University Hospital Singapore. Ronald McDonald House Charities hopes to improve the health and well-being of children and has various programmes for the young patients. Oncology Happy Snack Packs for instance, are for the children undergoing outpatient chemotherapy, for nourishment and cheer. The children may be required to fast before undergoing treatment. Volunteers can help gather snack packs for the children, more details here.
Families can also participate in monthly birthday programme celebrations for the patients. The scope includes decorating the play area, organising games, singing, provide a cake, gifts and goodie bags for the children and their families.
---
Sort food donations at Food Bank Singapore
Food Bank Singapore collects food donations and distributes them to people in need through various ways. Families can volunteer with Food Bank Singapore's warehouse and sort out donations. They can also help collect fresh food produce from various stalls at Pasir Panjang Wholesale Centre in the Fresh Food Truck activity. Children are most welcome at the Food Bank Juniors Club! They can choose to participate in various activities from young. Read about our volunteer experience here.
For more information, contact Food Bank here.
---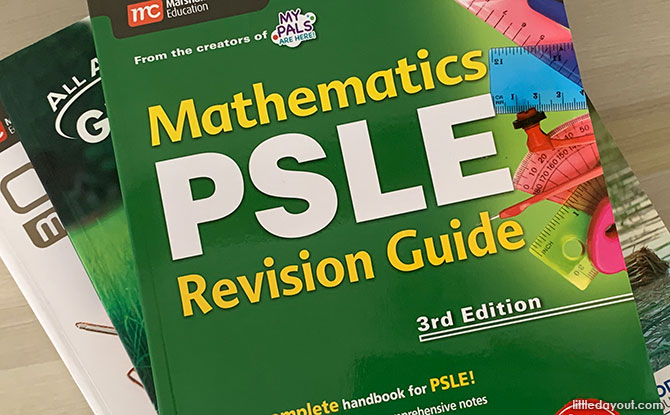 At the end of the school year, you can donate good condition text books to the FairPrice Share-a-Textbook project. You can also volunteer to help out with sorting all the books which will be distributed to needy families. Help is also needed to manage the distribution of the books. Find out more here.
---
Boys Brigade Share a Gift was started to promote the spirit of caring and sharing during the Christmas season. Donors can also help deliver the items to over 8000 beneficiaries. Volunteer with Boys Brigade Share a Gift here.
---
Participate in the Virtual Santa Run for Wishes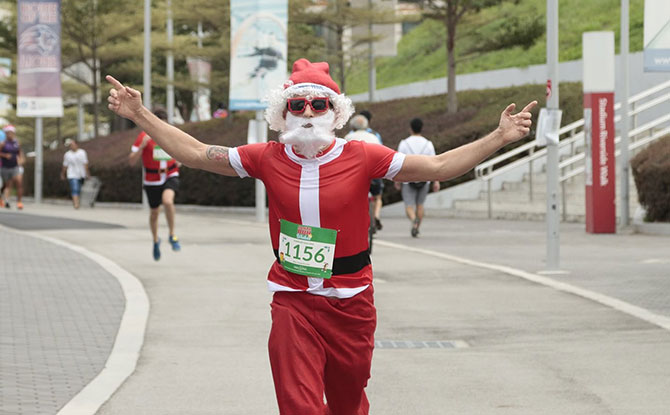 How about raising funds with a virtual run with the family? Join in the Santa Run to give to Make-A-Wish Foundation Singapore. Register for the 2km, 5km, 10km or 50km races to grant wishes of children with critical illnesses. More details here.
---
Clean up Beaches
Simply get to a beach armed with gloves, tongs and garbage bags and clean up a beach with your family! This will help clean up the environment, reduce waste floating around and help the wildlife thrive better in a cleaner environment.
Read about our beach cleaning experience at Sentosa and use our promo code for each child to receive a sandcastle building kit.
---
Volunteer with Salvation Army
We always hear bells ringing and know that Salvation Army is just round the corner collecting donations for the season. This year's Christmas kettling, however, is of a virtual form. How about volunteering in other ways? They offer a range of opportunities to help underprivileged people. Email them at volunteer@SMM.salvationarmy.org to find out more.
---
Nurture the spirit of giving while bonding this season
Tis the season to be giving! What better way to gift than to help causes and bond as a family this Christmas? Apart from spending time together, it is a perfect opportunity to give time, energy and love to those who may be having a difficult Christmas.