Hey there! It's the first weekend of April but you need not fool around if you are looking for fun things to do this weekend in Singapore, 1 & 2 April 2023.
Check out a list of ideas and suggestions of things to do this weekend in Singapore.
---
What to Do This Weekend In Singapore, 1 & 2 April 2023
Crocs and Friends at Main Bridge
Head out to Sungei Buloh this weekend and try to spot the Estuarine Crocodiles from the main bridge. NParks volunteer Bernard will be at the Main Bridge sharing fascinating facts about crocs and their behaviour from 3.30 pm to 5 pm on 1 April 2023. Get more details here.
---
MF11 Mini 4WD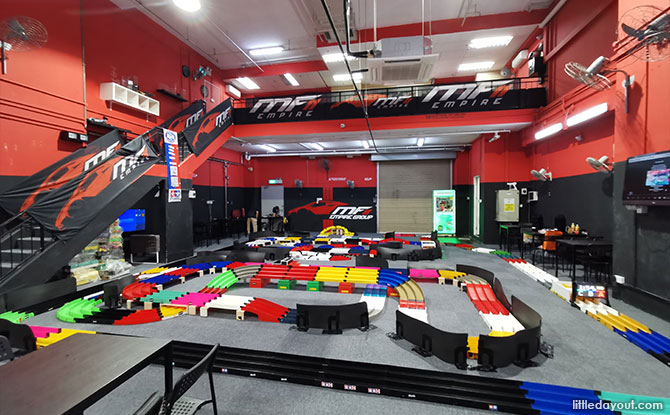 Assemble and race your own mini 4WD Tamiya cars at MF11 Mini 4WD in Woodlands. It has a full circuit where you can test out your cars. Get more details about MF11 Mini 4WD.
---
City Spouts Farmers Market
From 9 am to 1 pm on Saturday, 1 April, pay a visit to City Sprouts for the Farmers Market Spectrum of Wonder. This is being held in conjunction with World Autism Month with funds being raised in support of autism-related organisations. There is also a free scavenger hunt where kids can go on the hunt for eggs. Get more details here.
Discover more Easter egg hunts taking place around Singpaore.
---
Kampong Gelam Ramadan Bazaar & Mass Iftar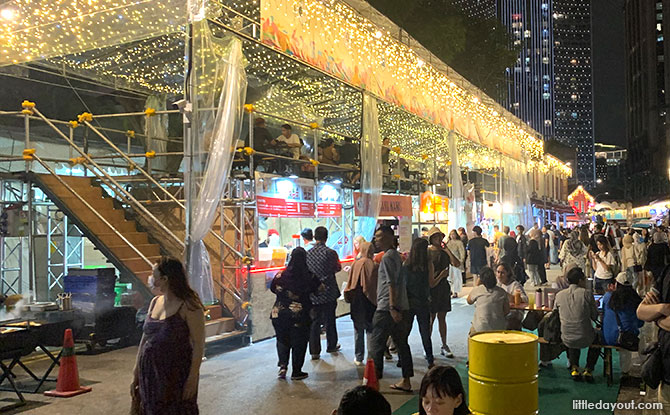 On 1 April 2023, there will be a Mass Iftar from 5.30 pm to 9.30 pm at Arab Street, a pay-it-forward initiative where patrons can sponsor a table for invited beneficiaries to break fast together in a communal setting. The donation link to the Mass Iftar is here. The Ramadan Bazaar at Kampong Gelam is also ongoing till 16 April. Get more details about the bazaar here.
---
Van Gogh: The Immersive Experience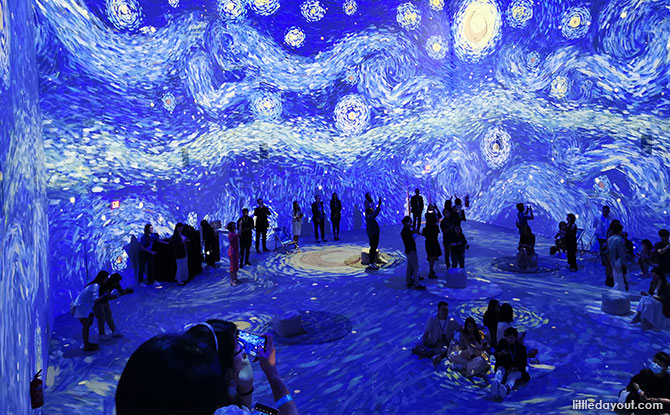 Step into the world of Van Gogh with a 360-degree digital show, 60 projectors, over 300 sketches, artworks and paintings come to life on floors, walls. Find out more about the Van Gogh experience here.
---
ARTCADE
If you're a fan of local independent artists, pay a visit to ARTCADE, an independent Singapore Art market and convention organised by a local creators and artists, taking place this weekend 1 & 2 April. Do expect long queues at this highly popular event. Get more details here.
---
SAMily Funday
Pay a visit to Singapore Art Museum at Tanjong Pagar Distripark to enjoy drop in activities like creating a dancing butterfly and a geometric pop-up card on 1 April 2023, 1 pm to 5 pm, as part of SAMily Funday. Get more details here.
---
Digital making with MakeCode and Micro:Bit
Learn how to navigate Microsoft MakeCode as a free online learn-to- code platform and learn how to use MakeCode as well as a Micro:Bit to program a step tracker in this programme, suitable for kids between 7 to 12 and their parents, taking place on 1 April at Tampines Regional Library. Register here.
---
Create Your Own Children's Picture Book
Join illustrator Patrick Yee in this workshop which introduces the basics of children's books illustration for learners to produce their own children's book. This workshop at Punggol Regional Library is suitable for tweens between the ages of 10 to 13. Register here.
---
Friction
Participants will explore the concept of Friction through interactive class discussions, experiments, and crafts at Bedok Public Library on 2 April. This programme is suitable for those aged 7 to 9. Get more details here.