Artbox Singapore 2023 is back and, this time around, organiser INVADE has partnered with SGAG to deliver two weekends of activities, food and games at Singapore EXPO Hall 6 from 24 to 26 February and 3 to 5 March 2023.
---
Highlights of Artbox Singapore 2023
Hero Structure with Projection Mapping
Artbox Singapore would not be the same without some aesthetically pleasing spots to take photos to remember the event by, right? In this respect, the event does not disappoint. At the centre of the exhibition hall, there is a three-level high "hero structure" that puts the art in the box, or is it the box in the art?
This structure is made up of 12 vertically stacked containers. They are there for a reason – they form the canvas for a series of cool projection mappings by @REYGULAR, @SASSTHROWKNOW and @RUKKIT. Check out the visuals and snap a picture with them as the backdrop.
Inflatable Art Installations
Other cool photo spots around Artbox Singapore 2023 include larger than life inflatables.
Say "hi" to Lesdoublewood. Or to Rukkit and tokidoki.
---
SGAG Activities
With SGAG as a co-organiser, you can expect some silly activities too.
How about signing up for the National Shake Leg Championship. Taking place from 24 to 26 February, 8 pm to 9 pm, watch as the competitors try to shake their way to $888!
Another crazy competition taking place is the National Paper Toss Championship. Bobo shooters need not apply. Instead, the best sharpshooter will win the title of National Paper Toss Champion and $888. This takes place from 3 to 5 March 2023.
Other SGAG activities at Artbox Singapore 2023 include the SGAG Beam of Pain, SGAG Creators Death Match and meet and greets.
---
Food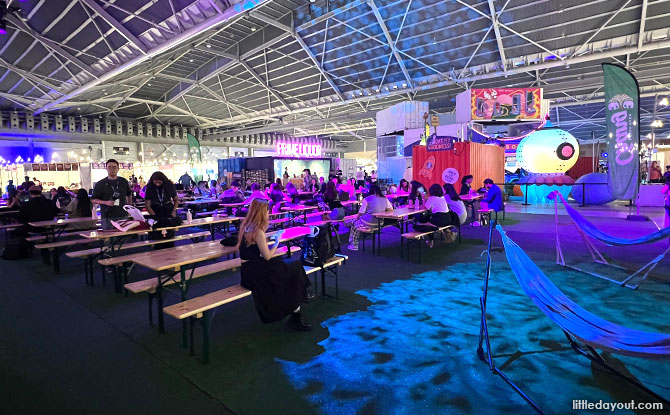 What would Artbox Singapore 2023 be without food? Check out food stalls with vendors hailing from Singapore and as far away as Thailand. You can tuck in to some yummy grub around the food area at Artbox Singapore 2023.
---
Shopping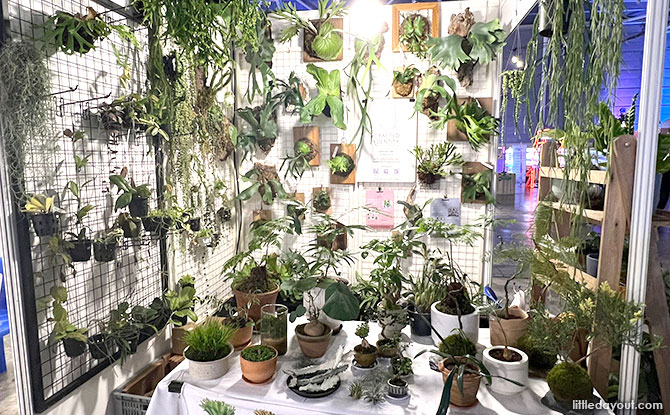 There are stalls selling various items to satisfy the shopaholic in you.
---
Artbox Stage
Be entertained by various acts during the six days of Artbox. Catch artists like Tay Kewei, Derrick Hoh, Alfred Sim live. Filipino and Thai singers Jico Umali and Zin will also be present to entertain the crowds.
---
Tickets for Artbox Singapore 2023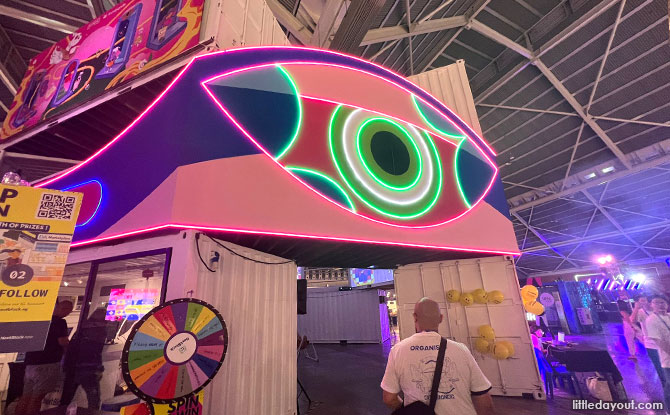 Artbox Singapore 2023 is a ticketed event. Single admission tickets range from $5.50 and up. Multi-admission tickets start from $30. Tickets for Artbox Singapore 2023 can be purchased here.
If you're interested in Artbox Singapore, you would likely be interested in Chatuchak Singapore too! Read more about Chatuchak Singapore.