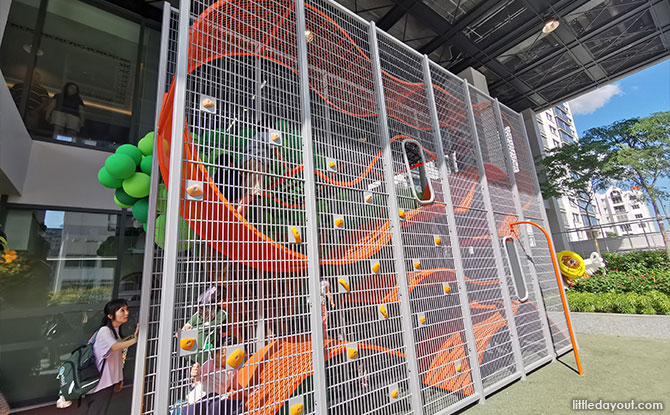 The Shaw Plaza playground is the latest to join the family of Wallholla vertical playgrounds in Singapore. Found on level three of the newly renovated Shaw Plaza in Balestier, the play structure is one of several found at the mall's Sky Terrace.
---
Vertical Play Structure at Shaw Plaza Playground in Balestier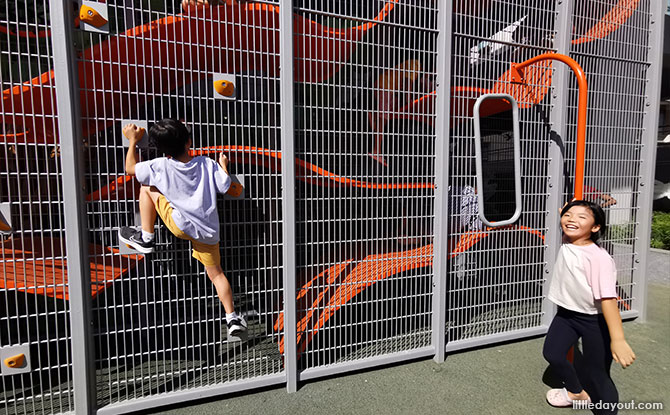 Facing out towards Balestier Road, the vertical play structure is a steel structure with an orange ribbon play strip that kids can climb through. This orange ribbon twists and turns upwards, providing kids with some challenge as they make their way to the very top.
One side of the vertical playground is fitted with climbing handholds.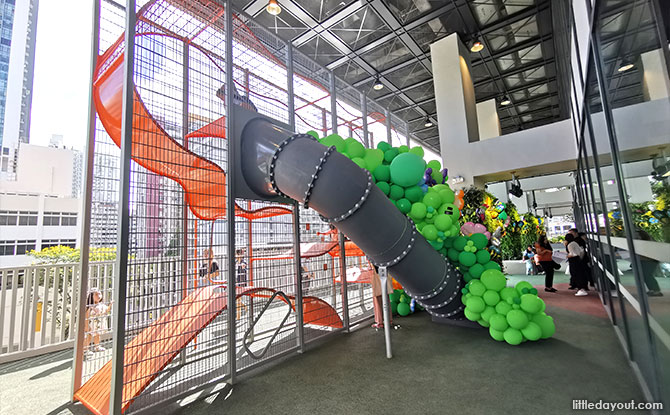 The other side of the vertical playground has a grey tube slide that kids can use to slide back down again to the padded ground.
---
More Fun Play Areas for Kids
Besides the vertical play structure, there are several other play structures that kids can enjoy.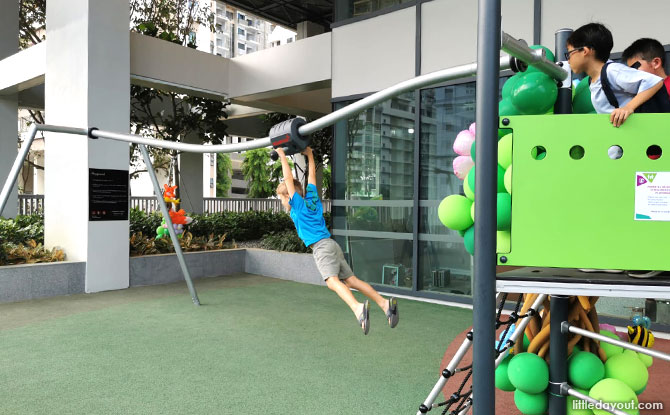 One of the most popular structures with kids is a flying fox. Kids can climb up to the a low platform and hang on as they thrust themselves forward while holding on tightly to the glide mechanism.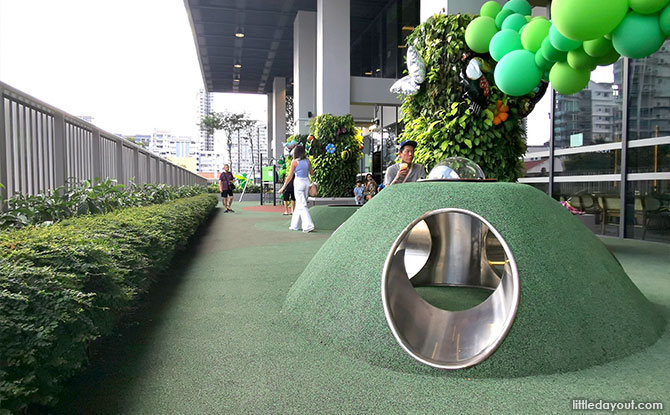 There is also a mound that kids can climb inside. For a bit of added fun, they can pop up their heads through a clear, transparent bubble at the top of the mound.
There is also a bouncy trampoline that kids can jump up and down on to expend some energy.
There are also seating areas around the outdoor Sky Terrace where parents and caregivers can take a seat while keeping an eye on the kids who are having fun at the Shaw Plaza playground.
Admission to the Shaw Plaza playground on level three of the mall is free.
Find out more about what you can expect to find at Shaw Plaza in Balestier.