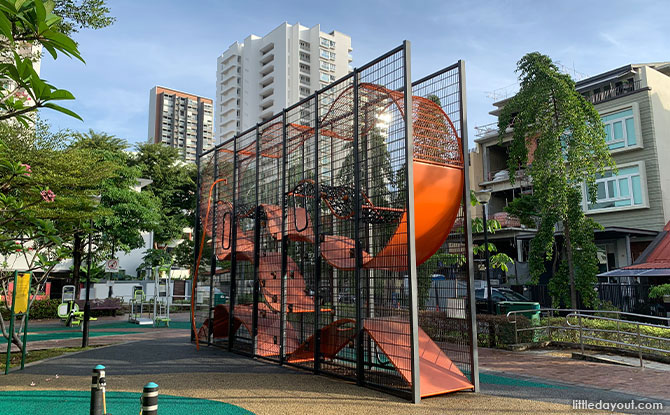 High-rise structures are a common sight in Singapore due to our scarce land. So why not have vertical playgrounds in Singapore too? The Wallholla playground is exactly that and ideally suited to fits right in the architectural landscape of our urban backyards.
---
History of Wallholla Playground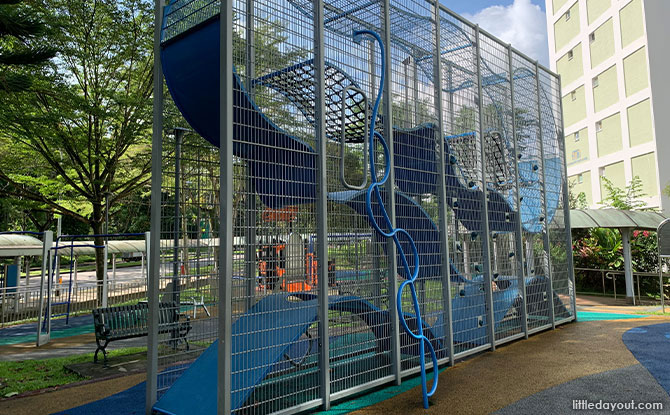 The "Wallholla" playground was first designed in 2005 by Dutch company, Carve. They were given a task to design a new schoolyard area with a list of requirements including a space to accommodate 60 children at a time at a large soccer field for climbing and play activities.
They came up with the idea of a vertical playground where kids could move around and have fun without having too large a footprint.
---
-- Story continues below --
The Design of Wallholla: For Tight Spaces
With a striking design that makes it a sculptural playground, and perfect for constrained spaces, the Wallholla playground is modular. This means different playset elements can be fitted into each vertical playground.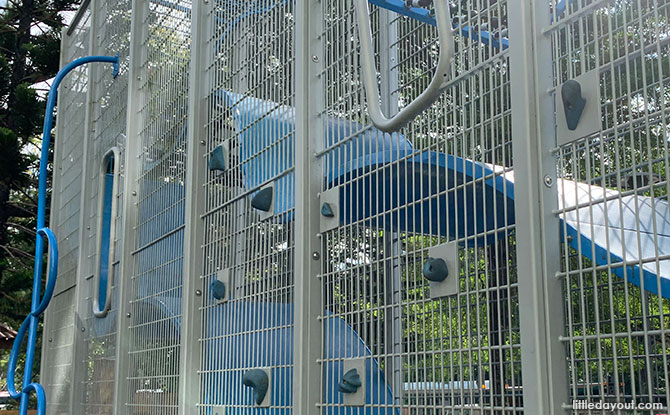 Play elements include slides, climbing walls, sliding poles, climbing nets and ropes of varying lengths.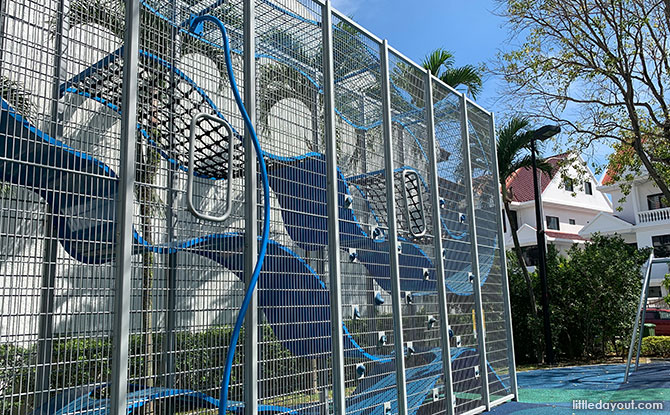 At first glance, it also resembles a human-scaled hamster maze.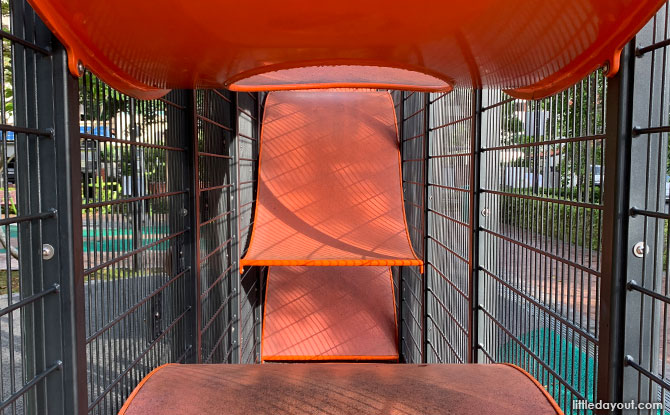 One signature feature of the Wallholla playground is the brightly-coloured, ribbon-like platforms appear to be floating between the muted posts and wire mesh walls. Although it is somewhat of a high element, the structure adheres to playground safety standards and offers a wide variety of physical and mental engagement for hours of kids games and beneficial play.
---
Where to find Vertical Playgrounds in Singapore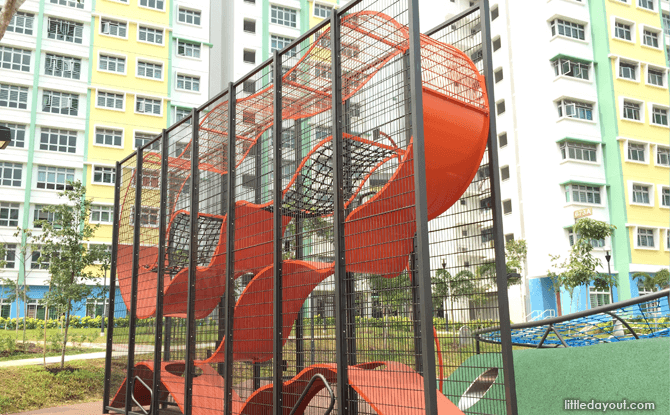 The Wallholla vertical playground is suitable for children aged 5 to 12 and can be found across Singapore.
Today there are more than 25 of the vertical playgrounds across the island. They have been installed in schools, private residential areas and public parks too.
Some popular public spots that you can find a Wallholla structure include the playgrounds at Tampines St 45 and 673A Edgefield Plains.
---
Wallhola Playgrounds in Singapore
If you wish to let your kids have some vertical climbing fun, here are the public playgrounds that have a Wallholla structure for kids to enjoy. A word of thanks to Playpoint Singapore, distributor of Wallhola, for providing the locations of these playgrounds around Singapore.
North
Blk 185A, Woodlands St 13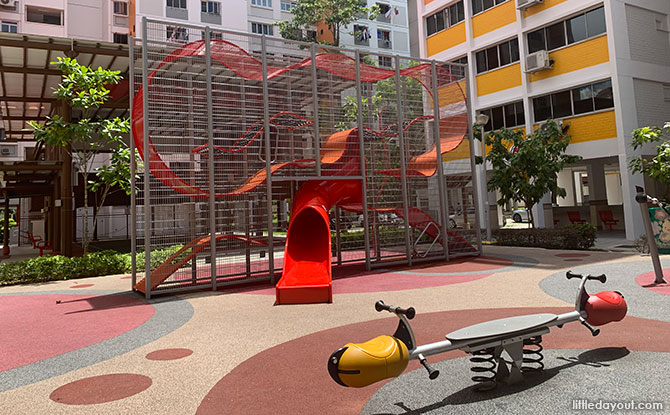 Shangri-La Park, along Jalan Mengkudu, off Ang Mo Kio Ave 2
---
Central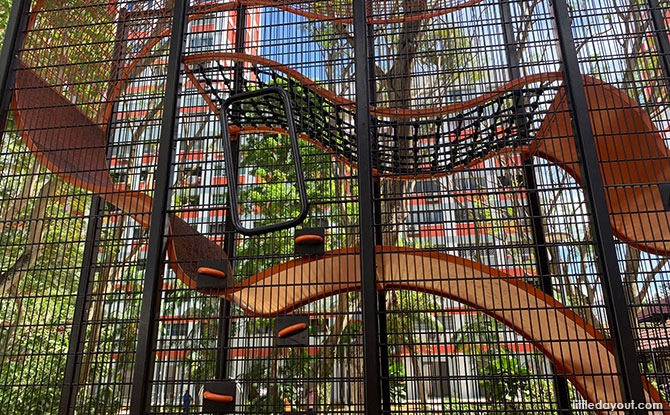 Junction 8, 9 Bishan Place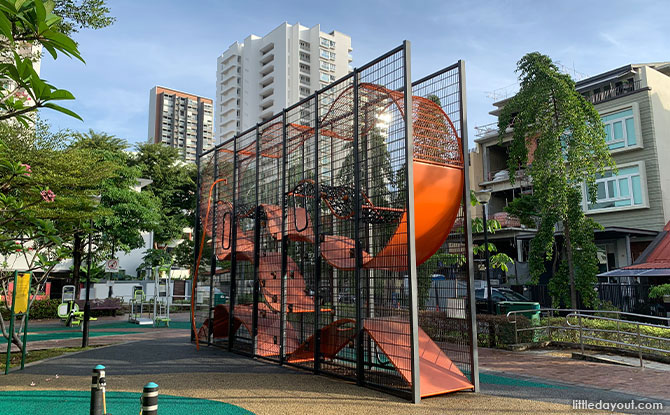 ---
East
Blk 54, Geylang Bahru
Singpost Centre, 10 Eunos Road 8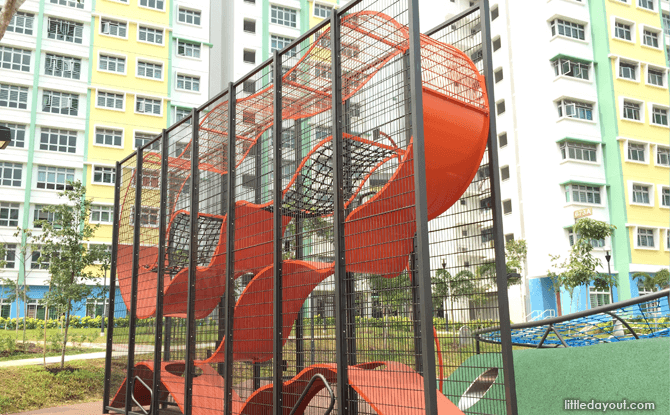 673A Edgefield Plains, Punggol East
---
West
Blk 815C Choa Chu Kang Ave
Blk 549, Jurong West St 42, Jurong Spring