At the side of Block 832 Yishun Street 81, opposite from the community club is the Yishun Street 81 Wallhola vertical playground.
Block 832 Yishun Street 81 is just opposite from the Nee Soon South Community Club. It is not far from the 3G Origami Playground.
---
Block 832 Yishun Street 81 Wallhola Vertical Playground
The Wallhola vertical playground at Yishun Street 81 has a grey frame. The ribbon inside the playground is bright red in colour.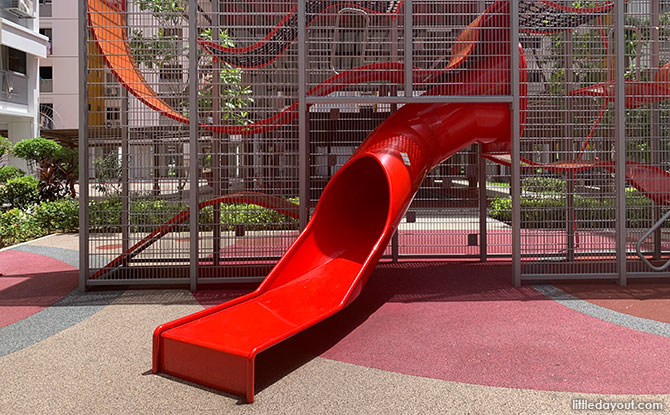 On the outside of the Yishun Street 81 vertical playground, there are climbing handholds that kids can use to reach the upper levels of the play structure. There is also a slide for good measure.
---
Things to Do at Block 832 Yishun Street 81 Playground
Beside the vertical playground, there is a also see-saw at the play area.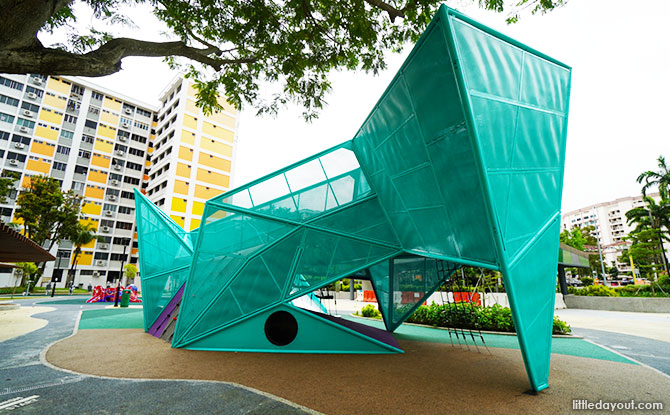 Do check out the 3G Origami playground, just stone's throw away too