Located in Nee Soon 3G Park at Yishun, the origami playground is a great spot for residents to bring kids across different ages for some fun outdoor time. This HDB playground has various inclined surfaces for play and fits perfectly with the origami theme.
From climbing nets, hammock forest, to the open wide slide, there are different play elements available for children to play amongst themselves.
---
Inspired By Origamic Architecture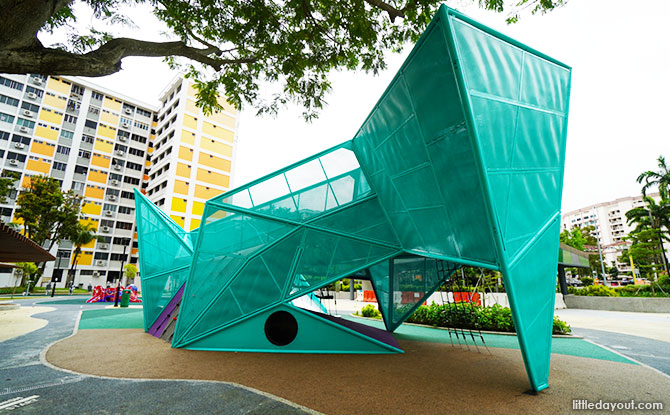 This playground's design is inspired by origamic architecture, which is a form of kirigami that involves the three-dimensional reproduction of architecture and monuments, on various scales, using cut-out and folded paper. Each wall on the vibrantly colour origami structure brings out different play elements in the playground.
---
-- Story continues below --
---
Wide Open Slide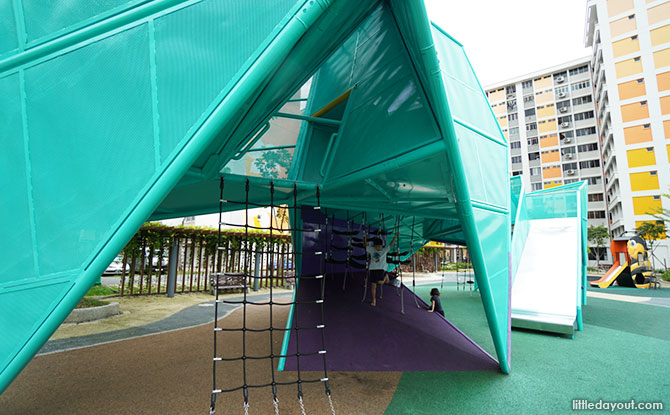 One prominent feature on this bright teal origami structure is a wide steel slide for children to slide down on. The wide slide means that multiple kids can slide down it at the same time.
---
Hammock Forest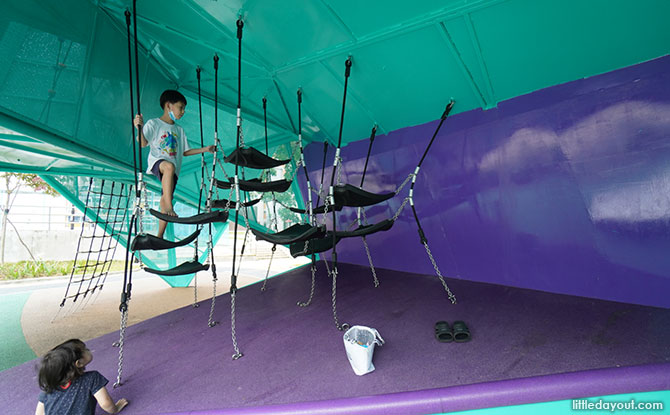 Designed for children aged 6-12, the Forest Hammock encourages children to climb on the hammocks and practices their balancing skills. There are enough hammocks in the area to allow multiple kids to play and balance together.
---
Play Area For Toddlers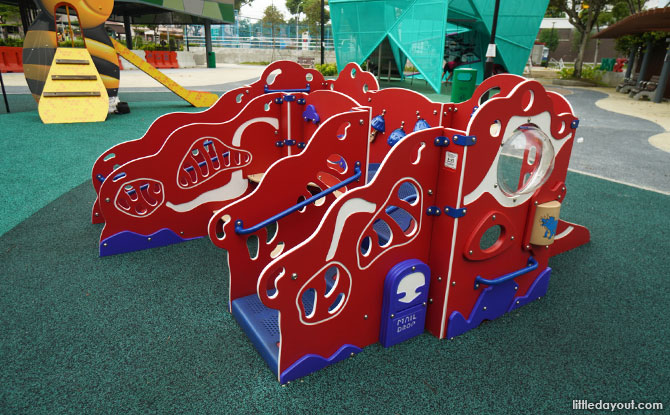 Located beside the origami structure are multiple play elements for younger kids to explore and enjoy. There is a small play area with ramps and interactive elements such as movable parts as well as a tiny mailbox!
---
We Bee Slidin'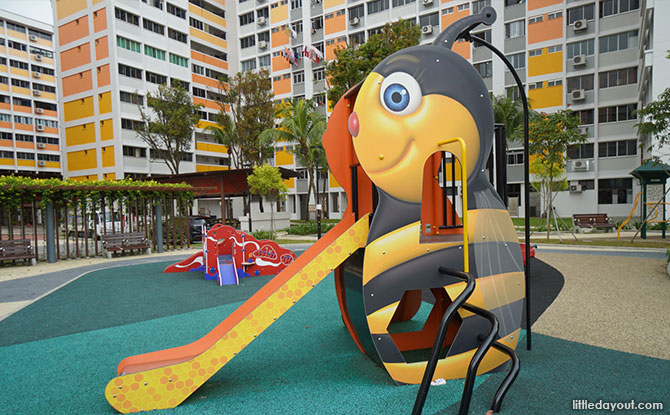 There is also a slide with a cartoon bee printed on the side with a tall and narrow slide. Unlike the slide in the origami structure, this slide is only suitable for one although it is very slippery and kids will have wooshing down!
---
How to Visit the Origami Playground at Nee Soon 3G Park, Yishun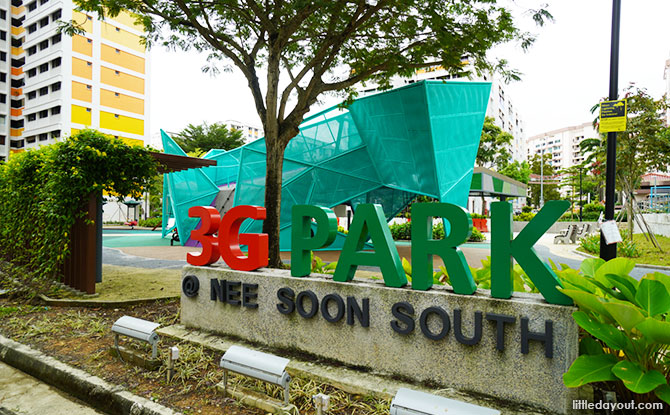 There are also benches for parents or guardians to rest at while their kids are at play. The origami playground is located near Blk 833 Yishun St 81.