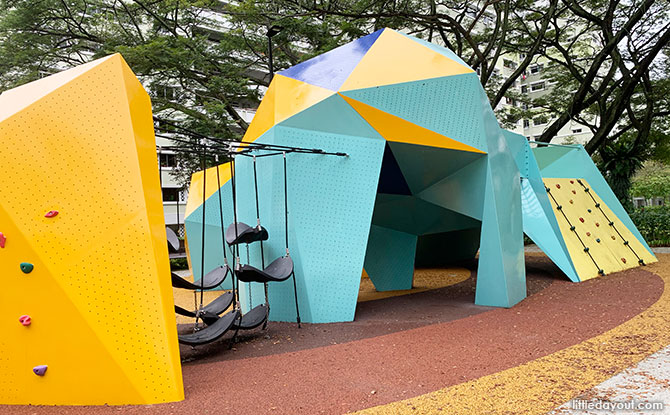 Located within Jurong West Park, an HDB neighbourhood park at Jurong West Street 81, is a colourful yellow and blue rock sculpture – an origami playground for children.
---
Origami Playground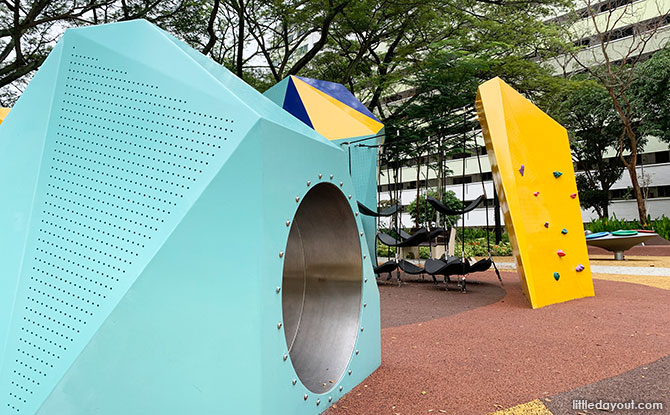 The origami playground is so-called because of it looks like a sheet of art paper which has been folded into a crumpled rock sculpture. With sharp lines that look like paper folds, the Jurong West origami playground is designed for climbing.
Approaching it closer, you will find colourful climbing handholds at dotting the walls of the play structure.
---
-- Story continues below --
A sloped section of the sculpture also has climbing ropes in addition to the handhold.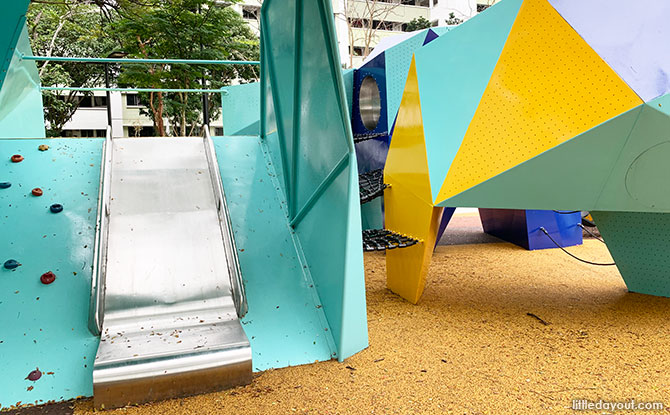 Hidden within the folds of the origami rock sculpture are a series of nets and rubber hammocks which kids can enjoy. The play sculpture also has a metal slide.
---
Jurong West Park Playground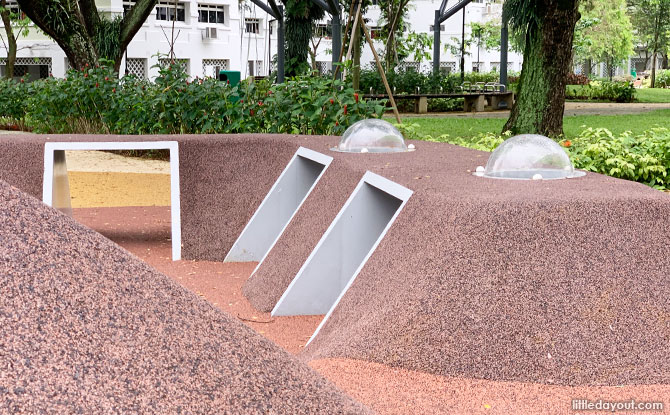 Besides the Origami Rock play structure, there are also other sets of play equipment at the Jurong West Park playground, in front of Block 826.
For younger kids who may be afraid to climb up the origami playground, there is a low mound with clear plastic bubbles on top. Young (and small sized) kids can crawl into the tunnel under the mound and pop their heads in the bubble for a look around.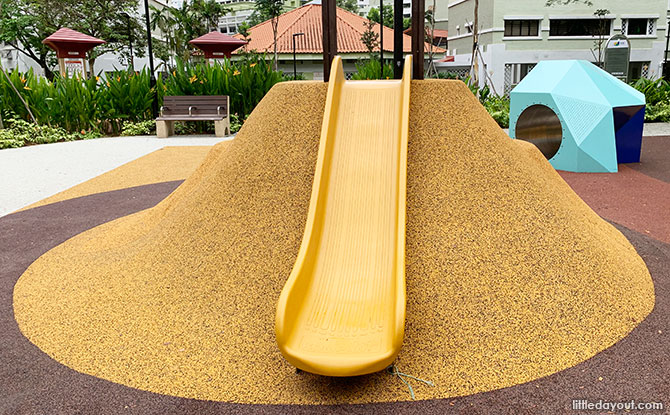 There is also another low mound with a yellow slide.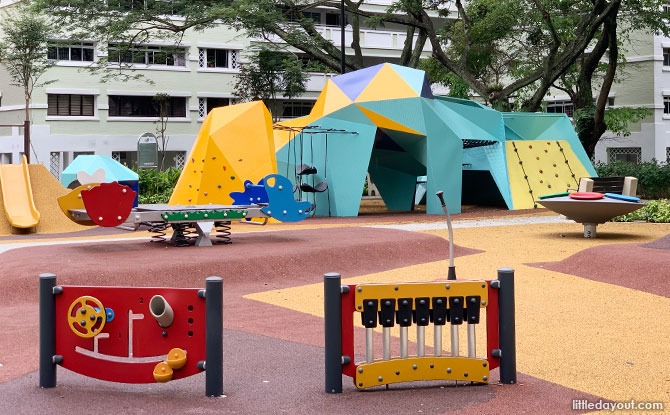 Young kids also have a see-saw and play panels to keep themselves occupied at the Jurong West Park playground.
---
"Treehouse" Playground Nearby
If children need a change of scene from the origami playground, they can head over to another playground nearby.
Found in front of at Block 824, the brown, green and khaki playground has a rope sphere and a tall play structure that looks like a treehouse.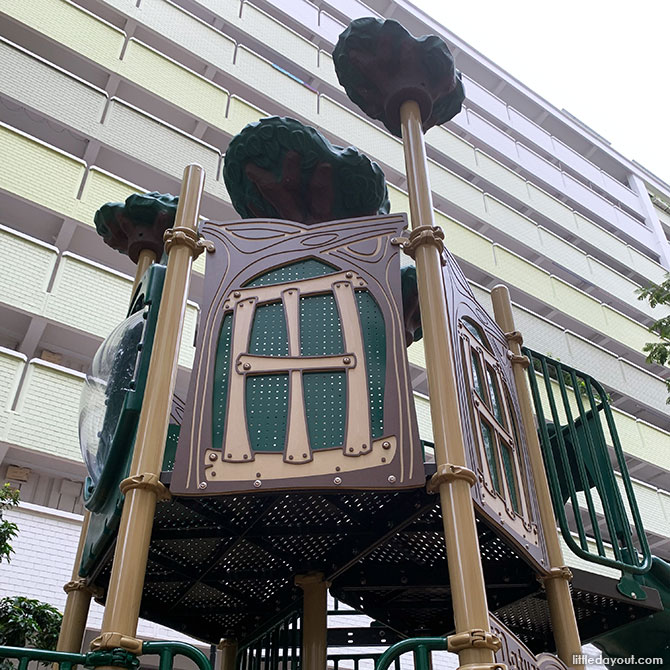 It is notable because the treehouse has three tiers; kids can climb up to the top level in order for a perspective from a higher vantage point.