Carpmael Park is a small, quiet neighbourhood park in the residential neighbourhood of Joo Chiat. It has a Wallhola vertical playground and playground swings.
Carpmael Park is located between Carpmael Road and Ceylon Road, It is within the Joo Chiat district of Singapore and down the street from the Eurasian Community House.
---
Carpmael Park Wallhola Vertical Playground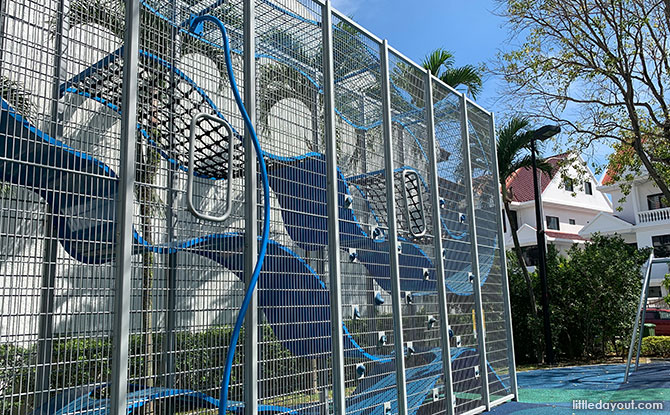 The Wallhola vertical playground at Carpmael Park has a silver frame. The ribbon inside the playground is sky blue in colour.
On the outside of the Carpmael Park vertical playground, there are climbing handholds that kids can use to reach the upper levels of the play structure. There is also a fireman's pole that they can use to slide down.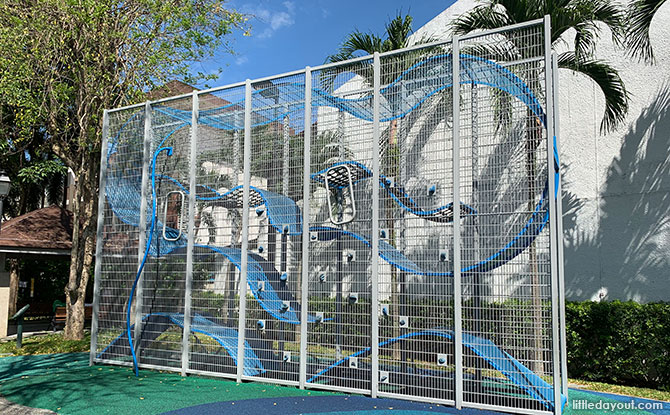 Inside, there is a netted section.
---
Things to Do at Carpmael Park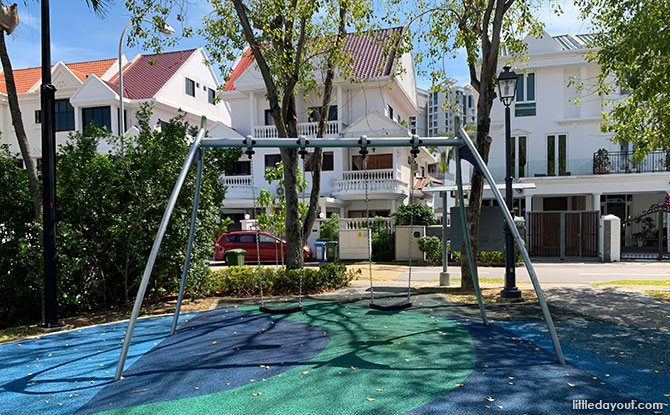 Beside the vertical playground, Cambridge Park is a quiet green space for residents in the neighbourhood to enjoy. There is also a set of swings within Carpmael Park.