Sight, sound, smell, taste and touch. Activate these five senses at various specially designed sensory trails and sensory parks and gardens around Singapore.
Broadly speaking, there are two types of sensory trails and gardens in Singapore.
The first are those which are biophilic – a fancy way of saying that it focuses on interaction with nature. On such trails, visitors get to use their senses to experience nature.
The second type of sensory parks in Singapore are designed to heighten the senses and often feature play elements which help to do so.
---
-- Story continues below --
Sensory Trails, Parks and Gardens in Singapore
Gardens by the Bay's Sensory Trail
Connecting Bayfront Plaza and the Active Garden is Gardens by the Bay's Sensory Trail. Here you will find trees, shrubs and herbs designed to appeal to the senses. For example, there are pandan plants planted along the trail. Signboards offer prompts on what to see, smell and do. Our favourite plant along the Sensory Trail is the rattleweed which has brown pods that create a rattling sound when you shake it. Find out more about the Gardens by the Bay Sensory Trail.
---
Telok Blangah Hill Park Therapeutic Garden
The Telok Blangah Hill Park Therapeutic Garden is one of thirty planned by the National Parks Board for Singapore. It is designed based on based on scientific principles to make it easier for people to interact with nature and improve their mental well-being. In addition to an Edibles Zone which showcases plants such as basil, visitors can also commune with nature at a Fragrance Zone, Colours and Textures Zone. Find out more about it here.
Other therapeutic gardens can be found around Singapore, for example, there is a sensory therapeutic garden at Our Tampines Hub which was launched in early 2021.
---
Pulau Ubin Sensory Trail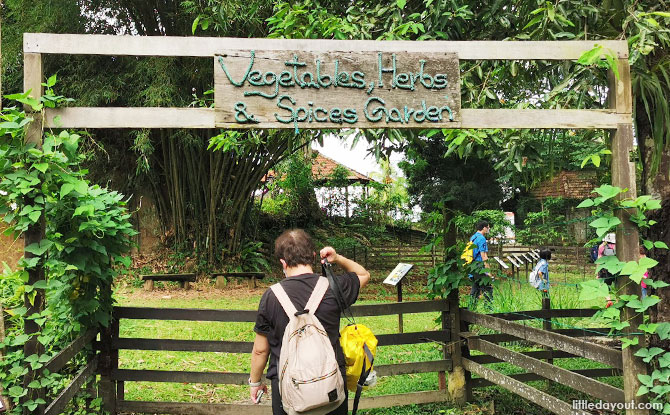 The Pulau Ubin Sensory Trail was developed in 1995 for the visually handicapped to experience through their senses, showcasing Pulau Ubin through the plants commonly found there. Along the 1.5km natural trail, you can expect to see fruit trees, spices and herbs, and even economic crops like coffee. Find out more about it here.
---
Jacob Ballas Children's Garden Sensory Garden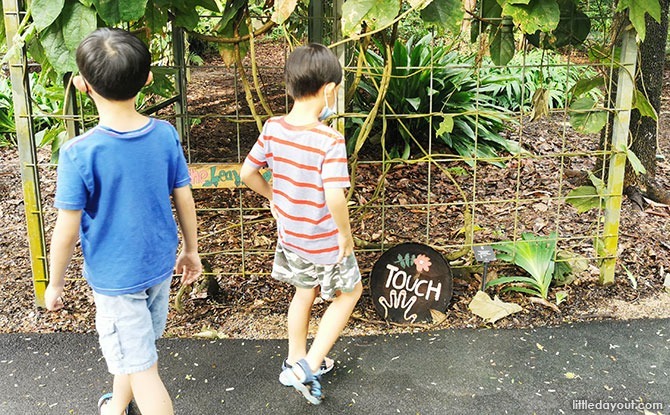 The Jacob Ballas Children's Garden' sensory garden provides kids will have a wonderful sensory learning opportunity where they can smell and touch different plants. Learn more about what you can find at Jacob Ballas Children's Garden here.
---
Fragrant Garden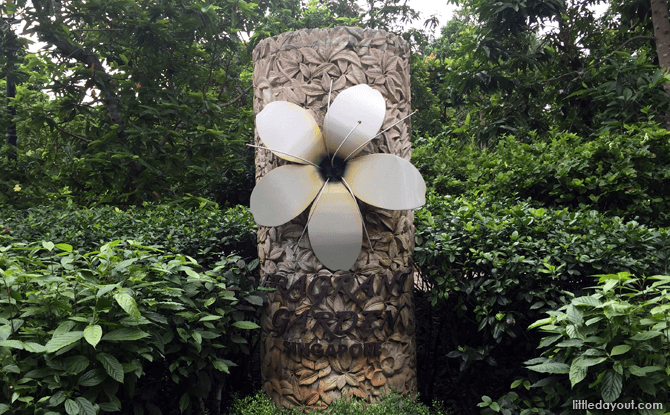 We have to mention Fragrant Garden at Singapore Botanic Garden too. This themed garden is designed specifically to engage one sense – the sense of smell. Pause to smell the aromatic plants, such as the sweet-scented white flowers of the medicinal Kanwene shrubs, originally found in West and Central Africa. Find out more about Fragrant Garden here.
---
Toa Payoh Sensory Park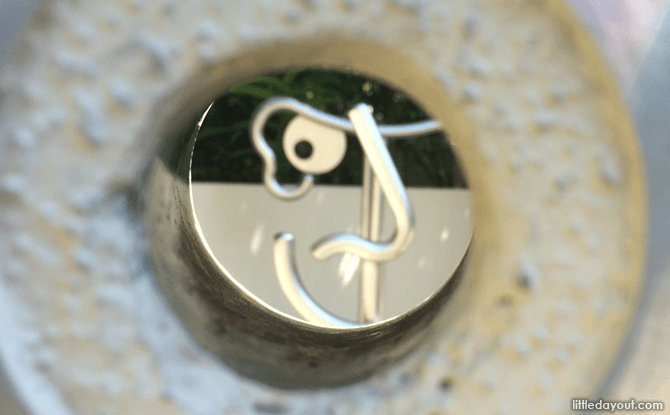 Opened back in 2009, this neighbourhood park was designed to encourage visitors to explore the five senses of sight, smell, touch, sound and taste. More than 10 years old, it is showing its age. In the park, there are areas to explore the sense of sound and sight, as well as a sensory-themed playground. Find out more about it here.
---
Children's Discovery Area, Jurong Lake Gardens
Engage the senses at Jurong Lake Garden's Children's Discovery Area. There are zones where kids can explore smell, sound and more. Find out more about the Children's Discovery Area at Jurong Lake Gardens.
---
Sense Discovery Garden
Sun Plaza Park in Tampines has a Sense Discovery Garden. Find 10 stations which are designed to engage the senses through speaking tubes, a ladder wall and textured surfaces. Learn more about the Sense Discovery Garden here.
---
Bukit Batok West Sensory Walls
A little known spot with a small installation of sensory exhibits can be found at Bukit Batok West Avenue 8. Here, visitors will find a texture wall, optical illusion wall and a set of mirrors to engage the sense of sight. As a bonus, the park has a nice playground too. Get more details here.
---
Sentosa Sensoryscape (Coming Soon)
Finally, we must also mention something which we can look forward to in Singapore in a couple of years time. The Sentosa Sensoryscape takes over the Merlion Walk, where the Sentosa Merlion used to stand. It will feature picture-worthy vessel-like structures, measuring some 25 metres wide and 13 metres tall. Each of these structures will "amplify one of the five senses through various elements such as polyphonic water features, mist, as well as fragrant flowers and plant species with unique scents." We are looking forward to it!