Excite the sense of adventure at Bukit Batok West Avenue 8 Sensory Playground. This heartland children's playground in the West of Singapore, located in front of HDB blocks 180 and 181, offers outdoor fun for children from two years old and up.
---
Climb For Fun
The sensory playground at Bukit Batok West Avenue 8 was opened in 2016. It is divided into several different areas.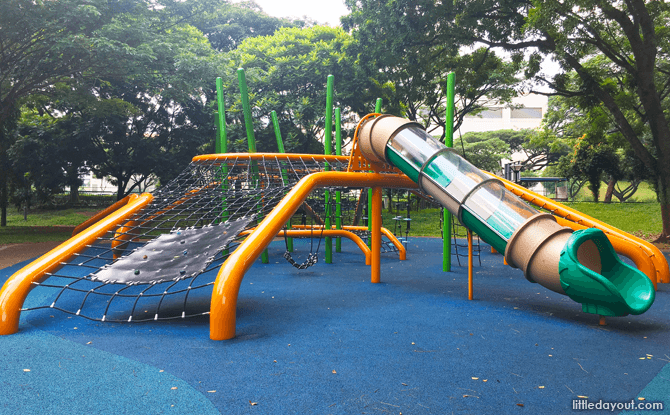 Older kids will immediately be drawn to the orange-and-green tubular play structure, strung out with climbing nets in all directions.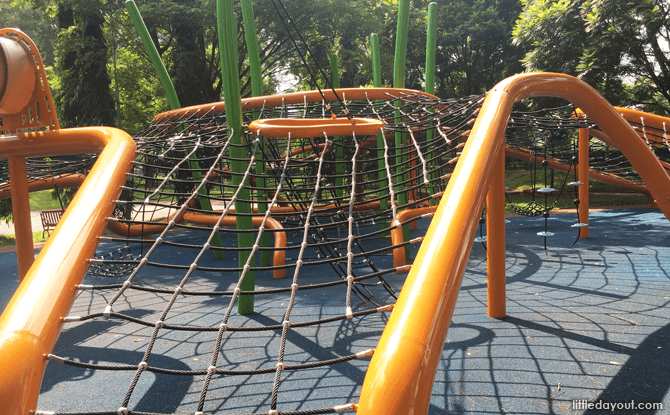 This low climbing play equipment beckons kids to make their way up and down its various netted "ramp ways".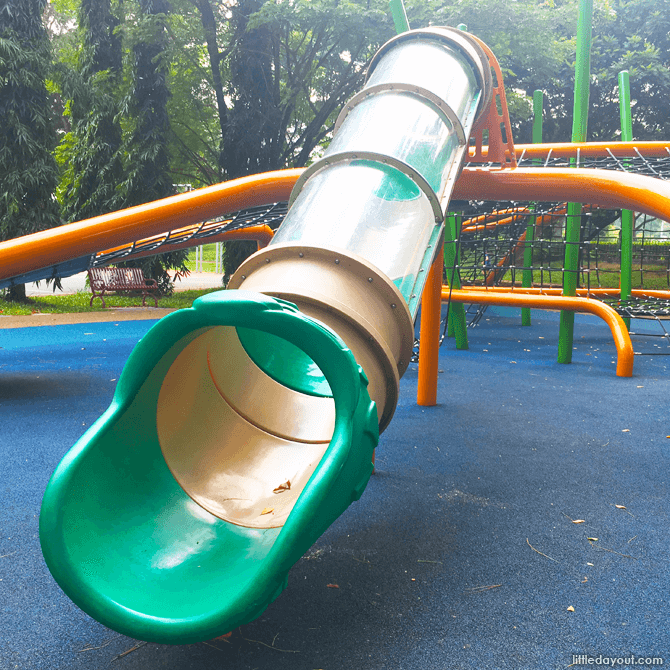 A semi-transparent tube slide leads out from one side of the play structure.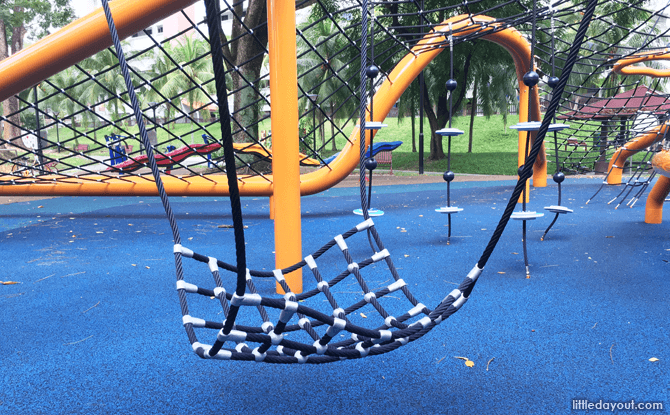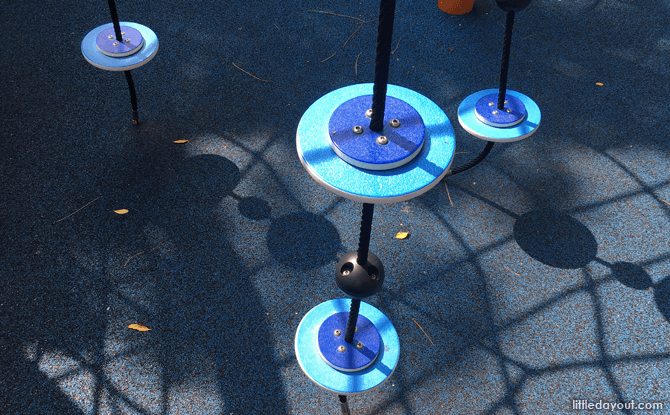 Net swings and saucer-like climbing ladders hang down from the play structure.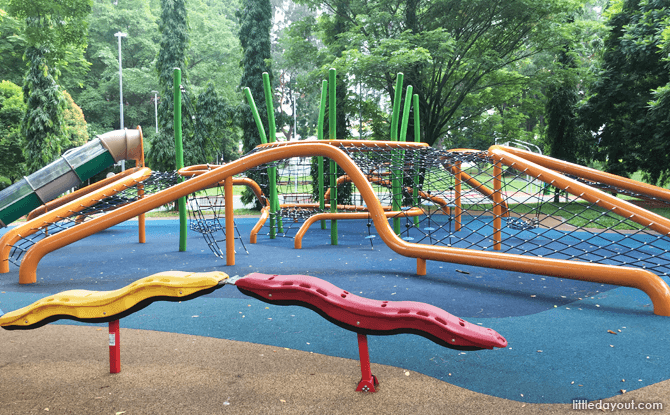 Next to the climbing net is a colourful "linked" seesaw.
---
Slide And Play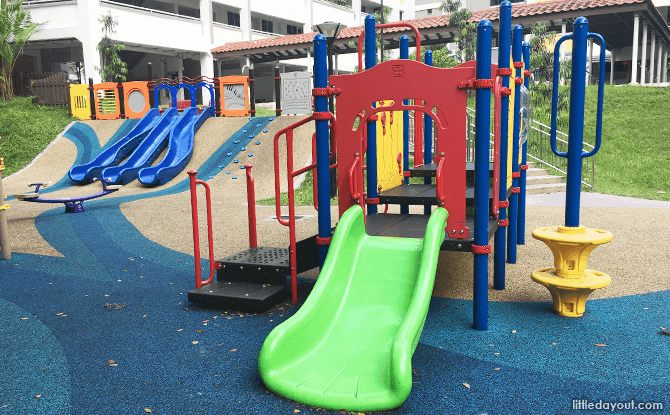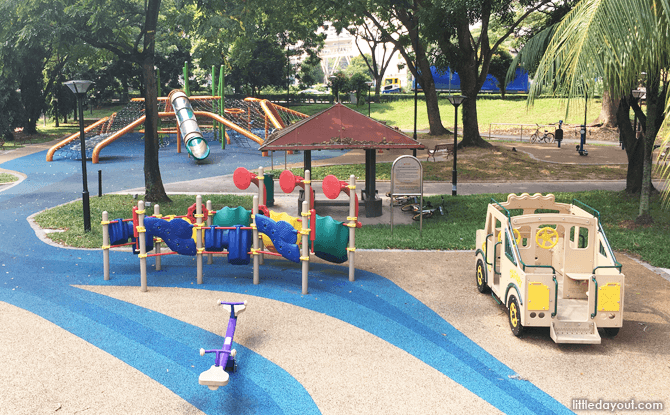 Another play area at Bukit Batok West Avenue 8 sensory playground makes use of the area's natural slopes.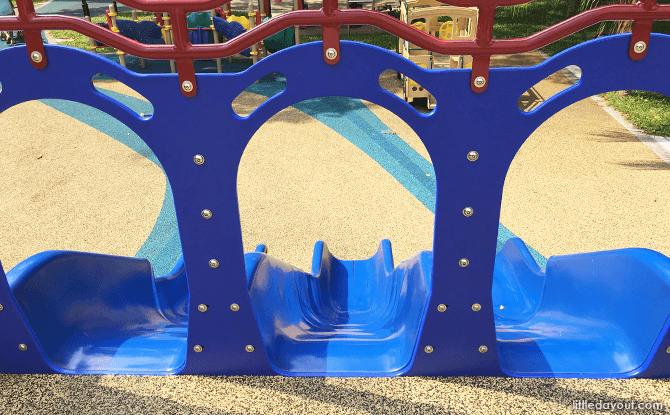 A trio of blue slides leads down from an upper terrace down to the play area below.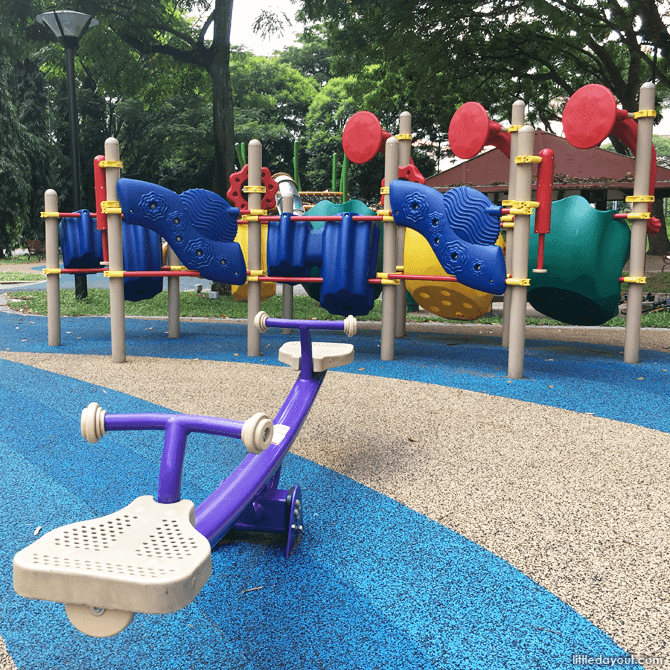 At this play area, there is a see-saw and play equipment for toddlers.
---
Shapes and Mirrors
Close by, a wall of shapes and textures beckons little ones.
At the texture wall, young children can search out different textures and materials such as metal, fabric and tile. There are also combinations of colours and shapes for them to identify.
Two optical illusion walls can also be found here.
A cluster of concave and convex mirrors provides simple amusement, transforming kids' reflections, making them taller, wider or smaller.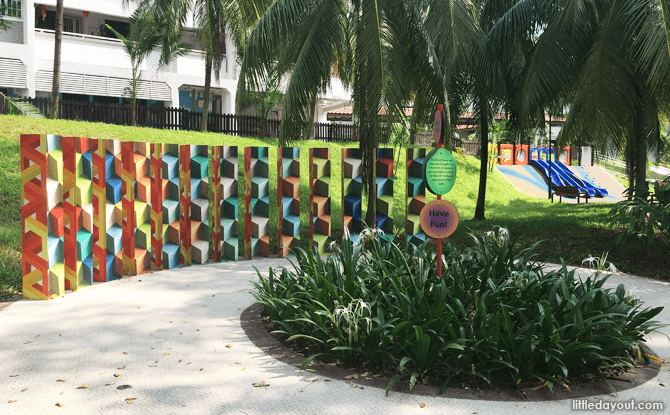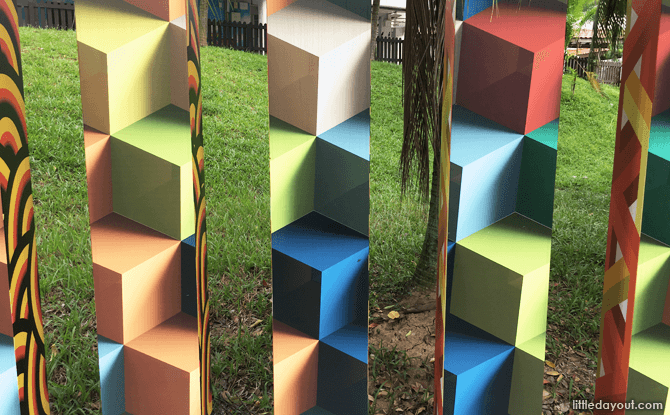 Another illusion wall plays with the senses by manipulating what is seen with the physical measurements of the images.
---
Bonus Playground: Pirate Play
Also worth mentioning is another playground located in front of Block 180, Bukit Batok West Avenue 8.
This black-and-red pirate playground, complete with wind-swept flags, offers a chance for children to engage in make-believe play. Kids can climb the deck, peer through portholes and make a quick escape down a slide and off the pirate ship.
Twirl an arrow and fabricate a game using the various symbols, such as a seahorse and star, around the pirate ship playground.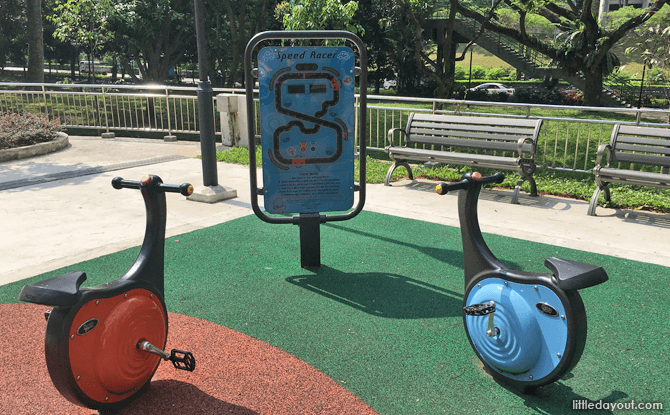 For a slightly different spin on things, this playground also has a Speed Racer game.
In this head-to-head challenge, two persons can physically pedal away on the bike located in front of an electronic game board and compete to see who comes in first.
---
Bukit Batok West Avenue 8 Sensory Playground
Location: Bukit Batok West Avenue 8, In front of Block 181 and 180