Located between Bayfront Plaza and Active Garden, Gardens by the Bay's Sensory Trail is a shaded path planted with trees, shrubs and herbs which have been specially curated to engage the senses.
To help the visitor better understand the various plants found at the Sensory Trail, there are signboard which describe the characteristics of individual plants. In many cases, the plants even have different parts which appeal to different senses.
Take a stroll along the pathway and pause to the appreciate the plants and nature.
---
Gardens by the Bay's Sensory Trail: The 5 Senses
---
-- Story continues below --
In terms of the sense of the sight, Gardens by the Bay's Sensory Trail has plants with multi-coloured flowers and leaves. There are some with unusual shapes too – for example in the shape of trumpets.
Plants also exhibit various textures. The plants you can touch may be fuzzy, furry or even hairy. Leaves can be sticky or waxy.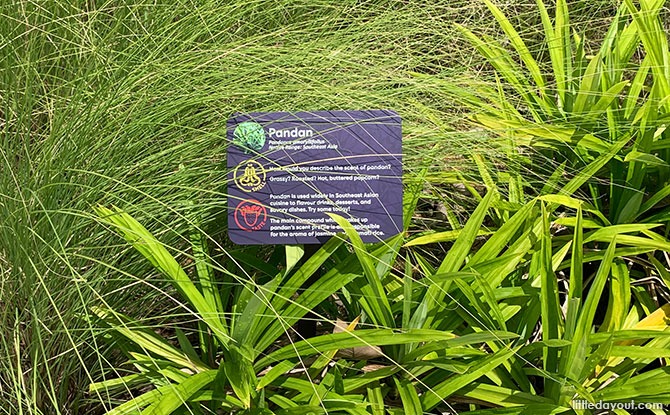 Plants which have a strong smell include Pandan, which leaves are often used in Asian cooking.
There are plants with sweet flowers and peppery leaves too. Interestingly, there is a plant called the "chicken poo flower" too! We dare you to give it a whiff!
Our favourite types of plants are those which make a sound. For example, the Rattleweed has pods. When the pods dry up and turn brown, you can hear the seeds rattling inside like a tiny baby's rattle.
---
Learning about Nature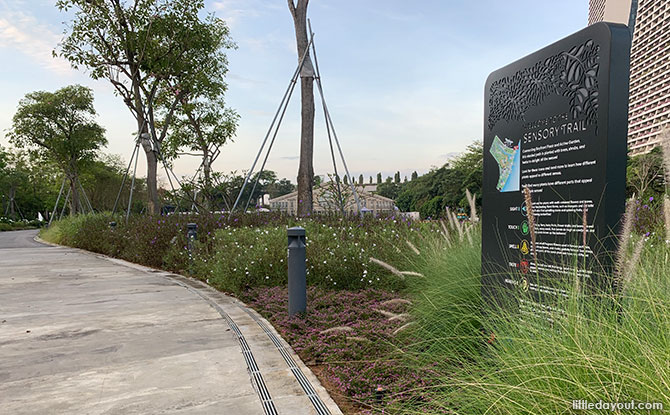 Gardens by the Bay's Sensory Trail is a small little spot where visitors can learn more about the unique and wonderful world of plants by engaging all these senses. If visiting, do take care of the plants, herbs and shrubs and enjoy learning all about what nature has to offer.