Tucked away in a corner of Gardens by the Bay, not far from Marina Bay Sands, is Active Garden, a space for young and elders to stay active. Here's a look at what you can find at this 10,000 sqm green space along the Waterfront Promenade.
---
Things to Do at Active Garden, Gardens by the Bay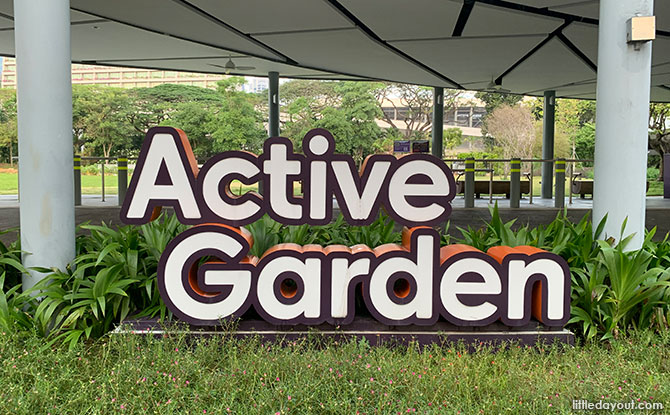 Active Garden is a space is dedicated to elders and their families. It is a multi-generational fitness space with an ensemble of outdoor musical instruments and more set amidst a manicured landscape of trees. It is made possible through the support of the Tote Board.
Here are some of the things you can find at the Active Garden, Gardens by the Bay.
---
-- Story continues below --
---
Mylo's at Active Garden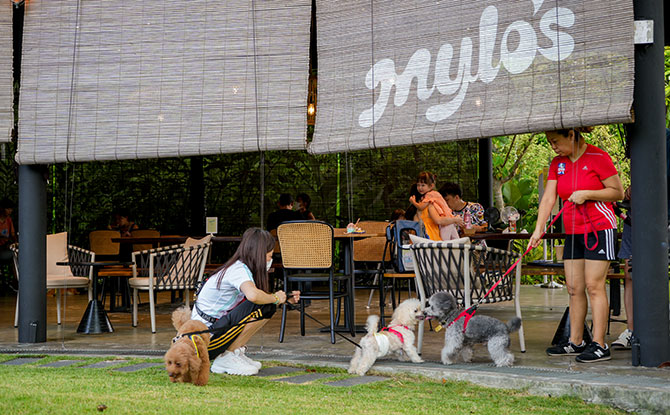 Replenish your energy at Mylo's at Active Garden.This cafe has outdoor seating and is pet-friendly too.
---
Multi-generational Fitness Area
The exercise area at Active Garden has equipment for fitness enthusiasts. These include bright orange exercise stations to get active bodies moving and grooving. Equipment here includes a balancing bridge, flat bench and even a recumbent exercise bike that can be used to charge a phone.
Get a detailed walkthrough the various exercise equipment available at Active Garden by watching the video above from Playpoint Singapore.
---
Musical Playground
Want to get together with others of different ages to make some music together. Exercise the mind and play music at the musical playground.
---
Community Garden – Fruit & Vegetation Cultivation Plot
There is a quiet garden area for edibles with trellises and planters at the rear of Active Garden.
---
Waterfront Plaza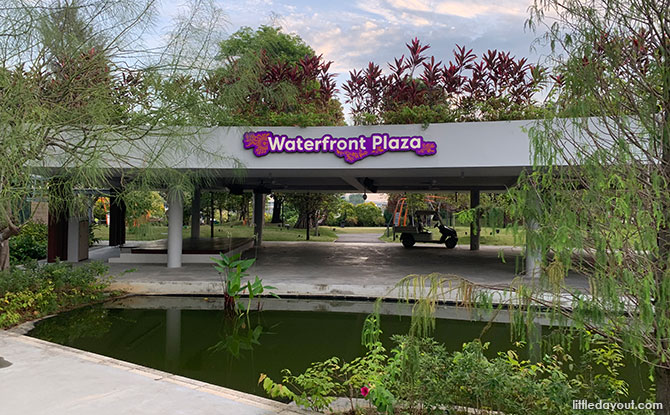 There is a sheltered event space, Waterfront Plaza, at Active Garden. The facilities here include classrooms for talks, works and community events.
---
Sensory Trail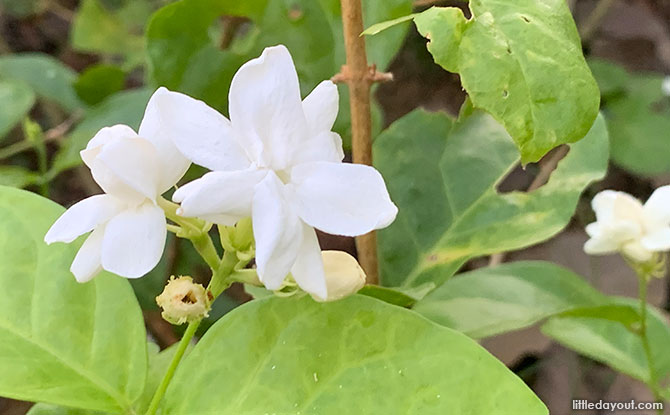 Just a short distance away from Active Garden is a Sensory Trail with a variety of plants which engage the senses of sight, smell, touch and even sound!
---
Moongate Sculpture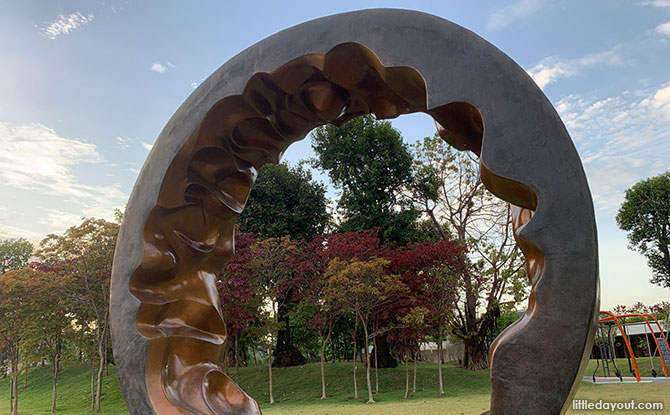 Also close by to the Active Garden is a Moongate sculpture which serves as a wonderful frame for a family portrait. The Moongate Lawn is a green space for recreation and activities.