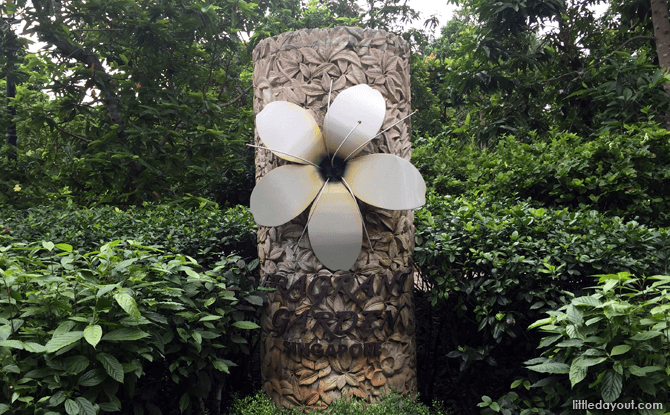 There's literally a place to smell the "roses" in Singapore. Discover Fragrant Garden (no, we're not talking about the popular Teochew restaurant) within Singapore Botanic Gardens and you'll be consumed by its wonderful fragrance even before you reach it.
As one of the themed gardens at Singapore Botanic Gardens (the others being Ginger Garden, Healing Garden, Foliage Garden and Evolution Garden), the quaint Fragrant Garden is found midway between Cluny Park Gate and Nassim Gate. The sign at the Fragrant Garden features a Tembusu tree flower, a sweetly fragrant flower of the native tree.
Pause to Smell the Flowers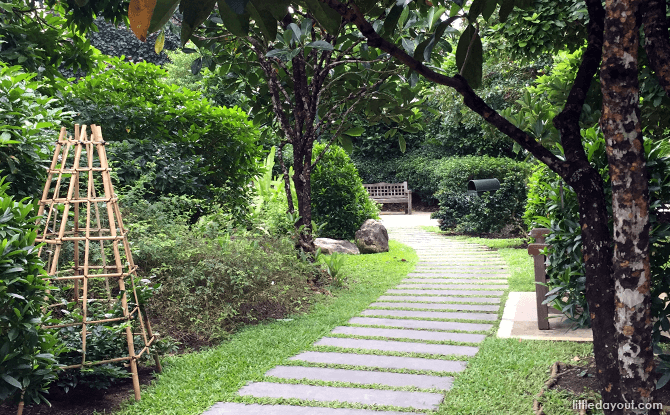 The garden is set within the buffer zone of the UNESCO World Heritage Site, next to the Healing Garden. Though small in size, it contains a variety of aromatic plants that will make you pause and take in the full stock of life.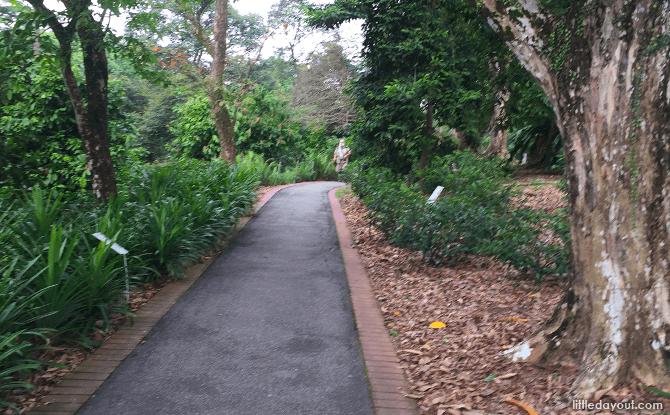 Walk along the Red Brick Path from Cluny Park Gate and with a gentle whiff, your nose will tell you that you are heading in the right direction.
---
-- Story continues below --
Lining the path are the wonderfully sweet-scented white flowers of the medicinal Kanwene shrubs, originally found in West and Central Africa.
Closer to the Fragrant Garden itself, on the opposite side of the same path, is another more recognisable tropical plant, the sweet-smelling pandan with its useful, scented leaves.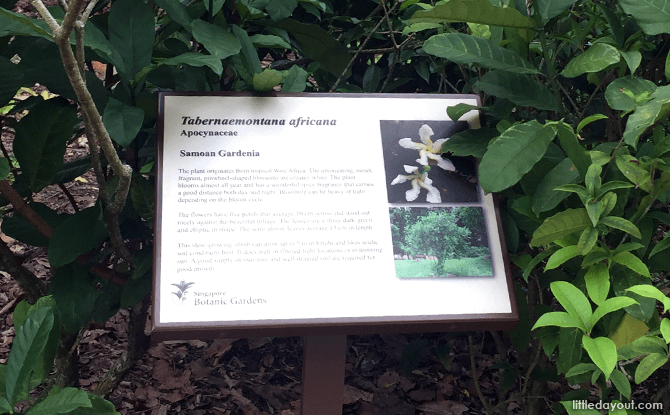 Within Fragrant Garden, exotic aromatic plants are all neatly labelled to satiate your curiosity. Many fragrant species of plants and flowers are cultivated for their sweet scents and used in traditional medicine, aromatherapy, rituals, religious ceremonies, as well as in the vast perfume industry.
The best time to visit the Fragrant Garden is in the evenings as that is when the plants give off their scents the strongest.
Exploring the Fragrant Garden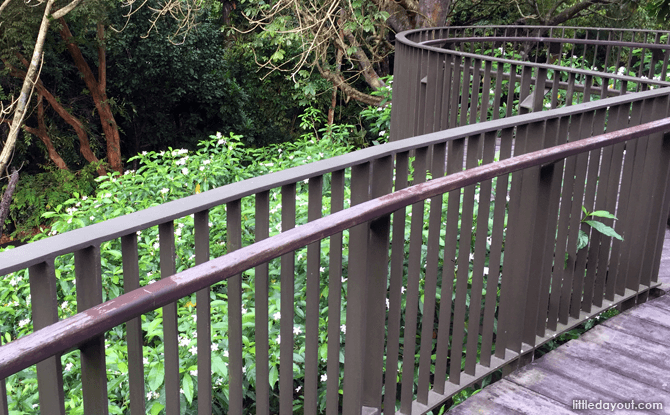 There is also a new boardwalk that lights up at night.
Fragrant Garden, being atop a little hillock, lets you set your sights on the lower parts of the well-kept gardens.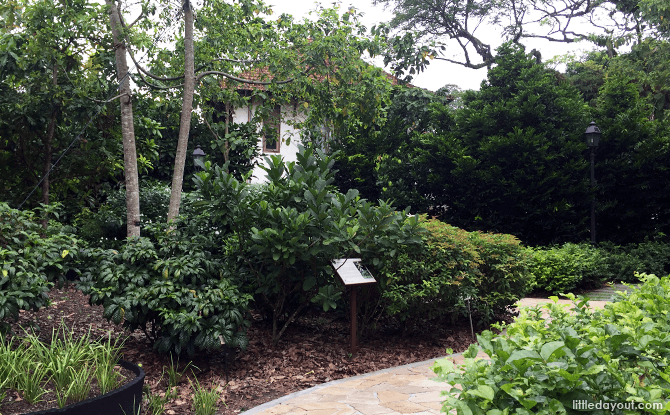 Just beyond the Fragrant Garden, you can catch a glimpse of the colonial bungalows: Blocks 1C, 1D, 1E and 1F. Though dilapidated, one can imagine what it must have been like in the past to live in such a tropical haven.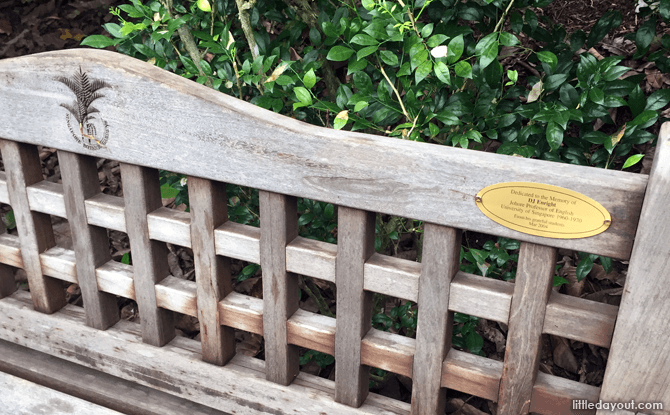 You can also find other clues to the past, such as a bench dedicated to the memory of DJ Enright, Johore Professor of English, who taught nearby at the University of Singapore from 1960 to 1970, from his grateful students.
Let your senses take your breath away at Fragrant Garden and enjoy the very essence of life on your little day out at Singapore Botanic Gardens.
Fragrant Garden, Singapore Botanic Gardens
Location: Singapore Botanic Gardens, close to Cluny Park Gate
Opening Hours: 5 am to 12 midnight daily