Mention the Fullerton Lighthouse and one could be excused for thinking of the venue at the top of The Fullerton Hotel Singapore which looks out across the Marina Bay waterfront. In fact, that venue is the spot where a beacon once stood to guide boats in towards the harbour.
The beacon aka the actual Fullerton Lighthouse can now be found at Mapletree Business City in Pasir Panjang.
---
History of the Fullerton Lighthouse
Originally commissions on 14 December 1958, the Fullerton Lighthouse was built by Stone-Chance Ltd from Crawley, England, as a replacement for the Fort Canning Lighthouse.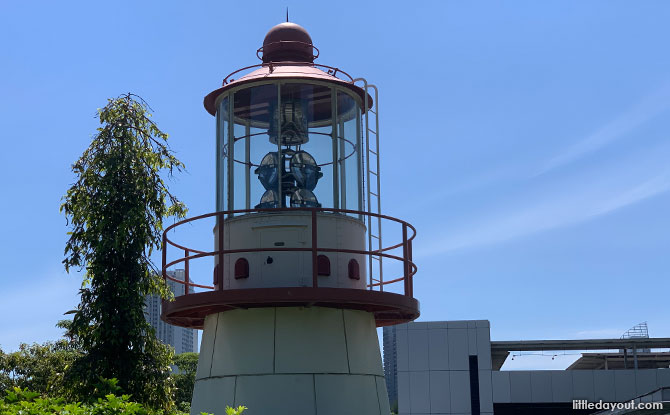 ---
-- Story continues below --
It consists of a lantern which created a revolving beacon. It was so bright that the beacon could be seen out as far as 29 km away. This means that it could probably be seen from Batam, which is only around 18 km away from where it stood.
After close to two decades of service, the Fullerton Lighthouse was decommissioned. Tall building along the waterfront were starting to obstruct its beacon.
---
Fullerton Lighthouse at Mapletree Business City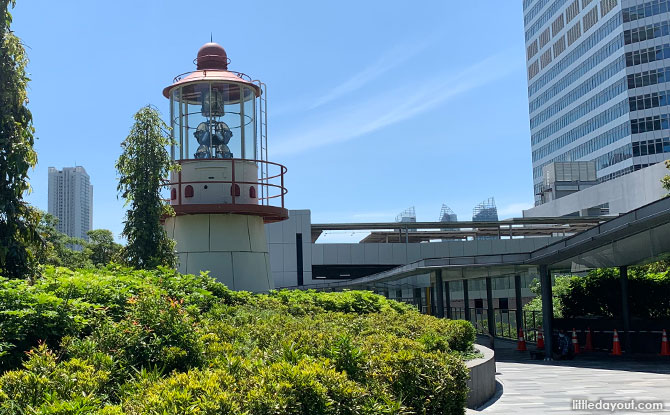 Since then, the Fullerton Lighthouse as made several moves. First, it was transferred to the Singapore Maritime Museum, which we believe is the museum that existed at Sentosa until 2001.
It then moved in front of Harbourfront Tower One and most recently has found its home at Mapletree Business City II at 10 Pasir Panjang Road. There it stands welcoming visitors to the business park today.