Food, music and language are some of the aspects of life in Singapore that get featured at SINGAPO 人: Discovering Chinese Singaporean Culture, the new permanent exhibition at Singapore Chinese Cultural Centre which opens 1 March 2020.
SINGAPO 人: Discovering Chinese Singaporean Culture has been curated to take visitors on a journey which traces the origins of local Chinese practices, festivals and traditions through five different exhibition zones.
Exploring Singapore Chinese Cultural Centre's Permanent Exhibition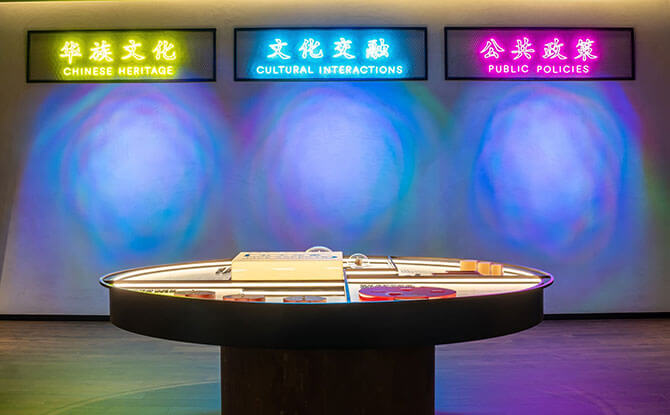 Examine the commonalities and differences between Chinese Singaporeans and other Chinese diasporas around the world in the first zone, What Makes "Us" Us?
Gain an understanding of the Chinese community's migrant roots and how it has developed to the present day.
---
-- Story continues below --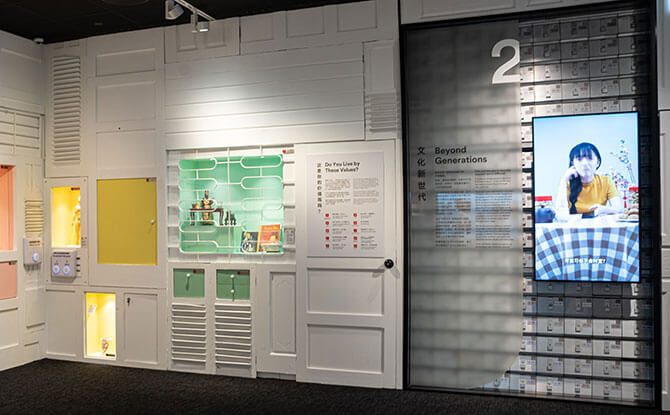 Next, open the door to heartwarming stories about values such as filial piety and kindness. Come face to face with doors and windows from actual HDB flats in Singapore in the exhibition zone, Beyond Generations.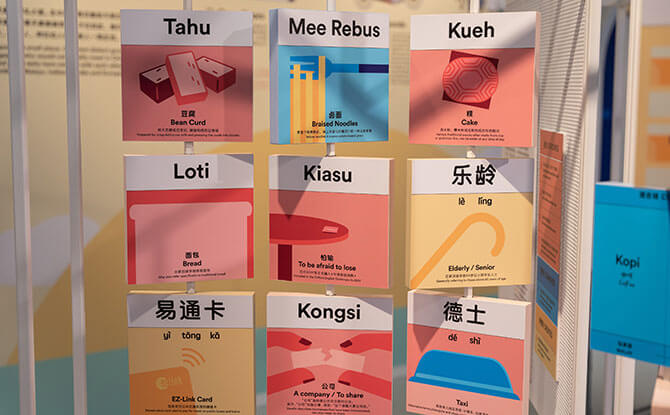 As multicultural society, Singapore Chinese have also learnt and adapted from other cultures. This mixing of cultures has led to unique language usage, foods and customs. The When Cultures Meet? zone pays homage to these adaptations.
It also features a multimedia table set up with a feast of treasured local food like Hainanese chicken rice and chilli crab.
Visitors can even try making kopi in an interactive game of speed and accuracy.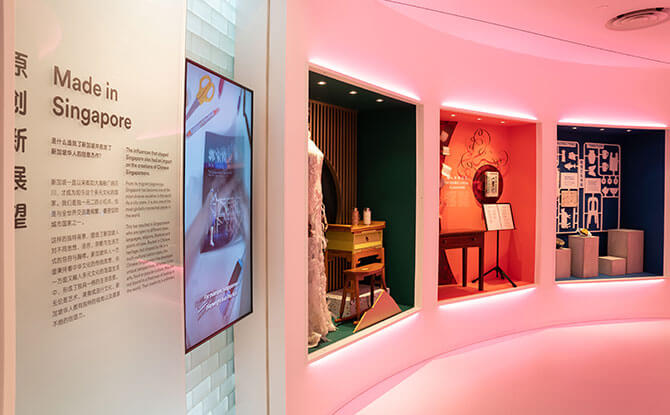 The journey continues at the penultimate zone of SINGAPO 人: Discovering Chinese Singaporean Culture. Made in Singapore examines the ways in which Chinese Singaporeans have reinvented Chinese culture.
Making Our Mark, the final zone, highlights local brands, individuals and products which have put Singapore on the global stage.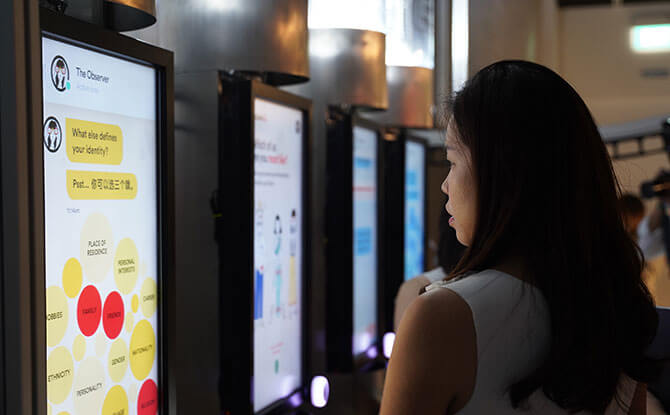 To enhance the experience, visitors can pick up an RFID wristband at the start of the exhibition. This will allow them to play games, answer questions and get a customised report of their visit to the exhibition, adding greater interactivity to the visit to SINGAPO 人: Discovering Chinese Singaporean Culture at the Singaore Chinese Cultural Centre.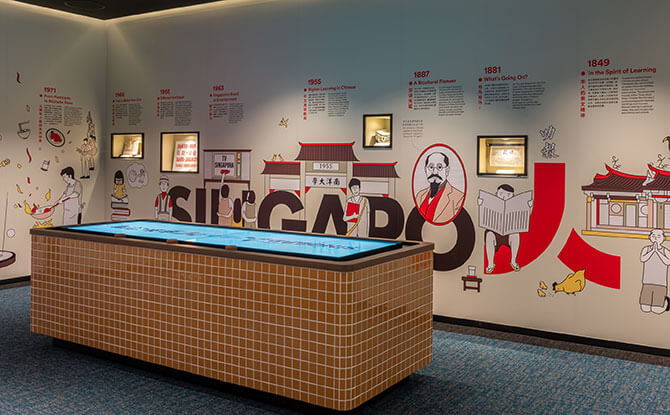 Mr Low Sze Wee, Chief Executive Officer, Singapore Chinese Cultural Centre, said, "Our vibrant Chinese Singaporean culture has evolved over the years to one that we can proudly call our own. By presenting aspects of our daily life in fresh ways, we hope that SINGAPO 人will be a way for young Singaporeans to uncover our distinctive Chinese Singaporean culture, and inspire them to find out more about their cultural identity."
SINGAPO 人: Discovering Chinese Singaporean Culture
Open from 1 March 2020
Where: Kwan Im Thong Hood Cho Temple Gallery, Level 2, Singapore Chinese Cultural Centre (1 Straits Boulevard, Singapore 018906)
Opening hours: 2 pm to 8 pm on Monday, and from 10 am to 8 pm, Tuesday to Sunday
Free Admission