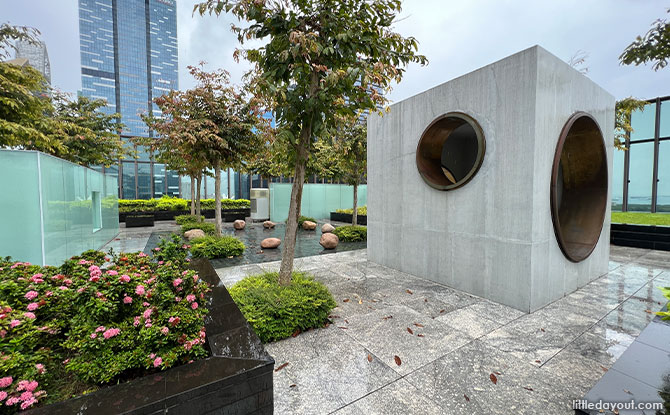 Located on the highest floor of the Singapore Chinese Cultural Centre, other appreciating than the various informational and interesting exhibitions present, visitors can take a relaxing stroll at the Roof Garden.
---
Singapore Chinese Cultural Centre's Roof Garden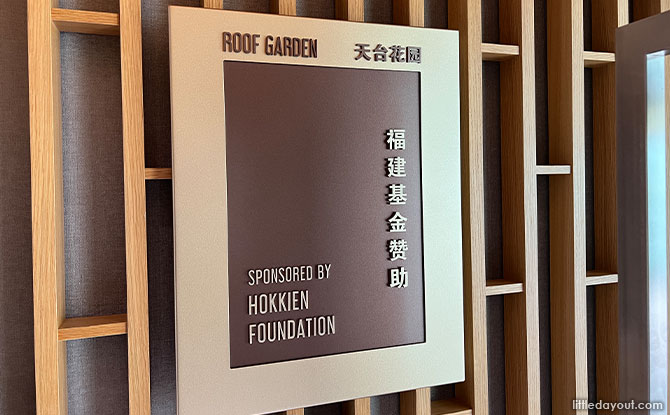 The Roof Garden is 2000 sqm surrounded with 7m height glass curtain wall on 3 sides and gives visitors a great sea view of Marina Bay & Marina South. It is sponsored by the Hokkien Foundation. There are a few interesting features in the garden that visitors will see as they enter the garden.
---
Features at SCCC's Roof Garden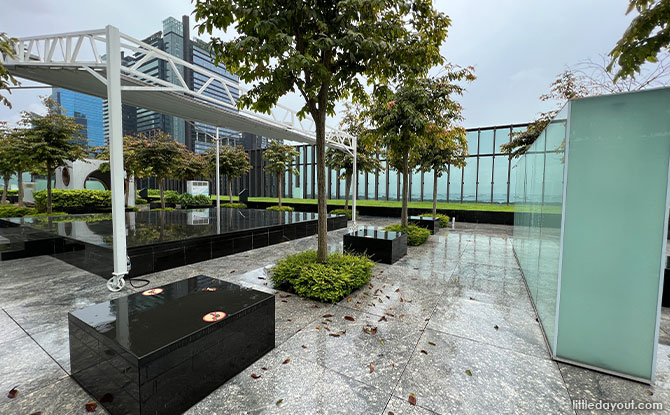 ---
-- Story continues below --
The first is the stage area. On the side of the stage is a square structure made out of glass. There is a large black tiled stage that can be used for events.
Another eye-catching feature is the centrepiece sculpture shaped like a cube with various sizes of circular "windows" that visitors can walk through or see through. This linear aesthetic seems to be present in many features of the Roof Garden. There are also different shrubs and bushes around the garden giving it pops of colour of green and pink.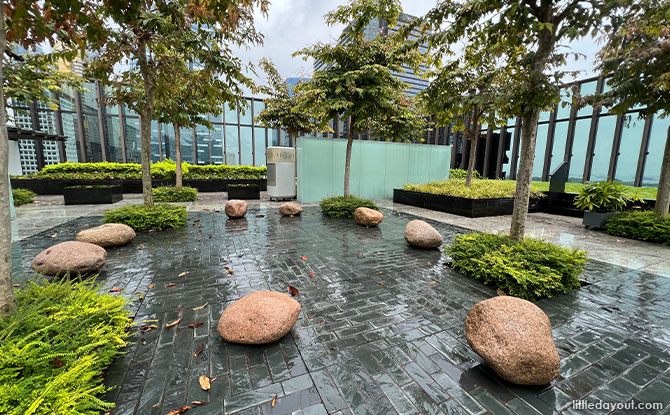 Visitors might also see a circle of eight stones around the garden. This feature adds to the calm vibes of this rooftop garden.
---
Rental packages for SCCC's Roof Garden
The Roof Garden is one of the venues in the Singapore Chinese Cultural Centre that is available for members of the public to rent for events. This space can hold up to 480 pax. Those interested to rent the space can see various details such as the package rates at the site here.
---
How to get to SCCC's Roof Garden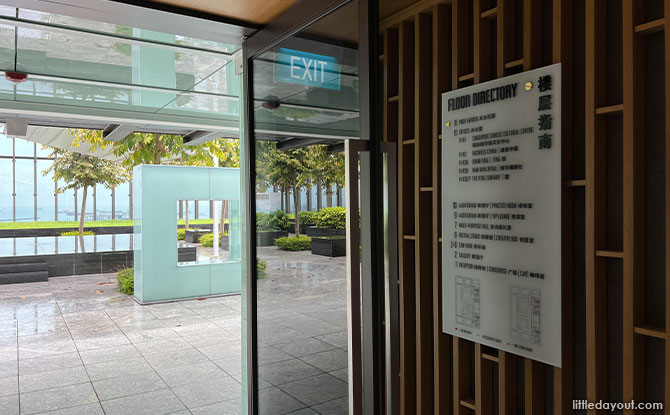 To access the Roof Garden at the Singapore Chinese Cultural Centre, simply take the lift to the R floor. The Chinese Cultural Centre is open during office hours from 9 am to 6 pm, Monday to Friday.