If you are looking to cycle or jog in the West, Bukit Batok Park Connector provides easy access to its surrounding areas. Bukit Batok Park Connector stretches across Bukit Batok and links Bukit Batok Town Park better known as Little Guilin, Civil Service Club, Bukit Batok Community Centre, Polyclinic and West Mall Shopping centre.
---
Bukit Batok Park Connector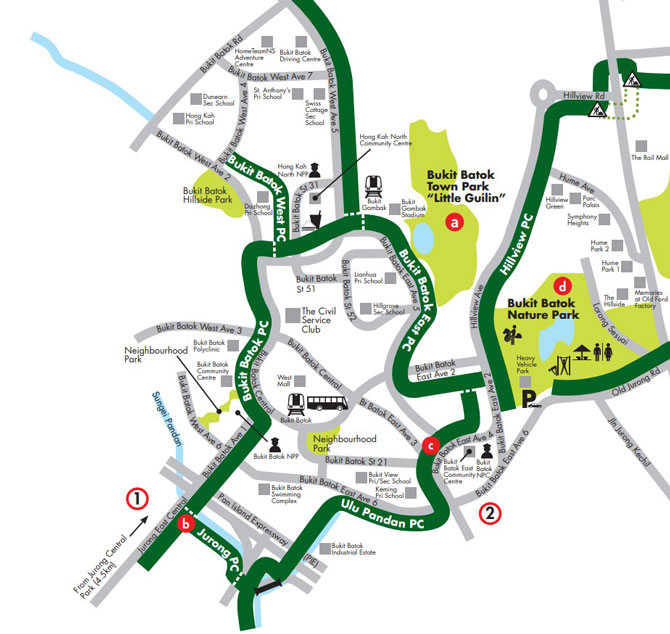 The main stretch of Bukit Batok Park Connector is right next to a patch of forest which gives you plenty of fresh air and birdsong in the mornings. You can also head to Jurong Central Park, Bukit Batok Hillside Park, Bukit Batok Town Park and Bukit Batok Nature Park quite easily using the bicycle-friendly paths.
The paths are wide and easy to cycle on alongside pedestrians and joggers. Beginners will also find the route easy.
---
-- Story continues below --
However much of the Bukit Batok Park Connector is along the roads and there are many junctions to cross. Exercise caution always! Sharing the path with pedestrians, e-bikes, PMDs right next to the road means lesser speed and higher awareness.
---
Different Parts of Bukit Batok Park Connector and Links
There are many landmarks along Bukit Batok Park Connector to check out. Go on a playground hunt at Bukit Batok West Ave 3, a playground with a stream for fishing at Bukit Gombak, Beauty Garden Park, Bt Batok Neighbourhood Park and West Plains.
Parks are aplenty with the most famous one at Little Guilin – Bukit Batok Town Park, Bukit Batok Nature Park and more.
There are also places to stop at for a breather or meals such as Bukit Batok Civil Service Club and West Mall Shopping Centre.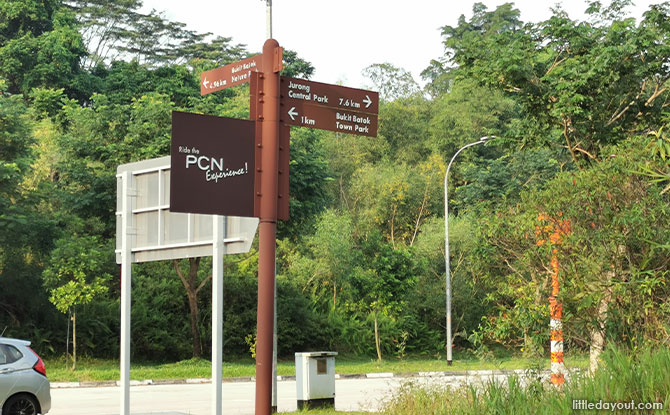 If you wish to challenge yourself, Bukit Batok Park Connector is also connected to Hillview Park Connector, Jurong Park Connector and Ulu Pandan Park Connector.