With mini tunnels and swings that are slung low enough for young children to enjoy, the Bukit Batok West Avenue 3 playground, part of the ActiveSG facilities is inviting for families and multi-generational users.
---
Bukit Batok West Avenue 3 Playground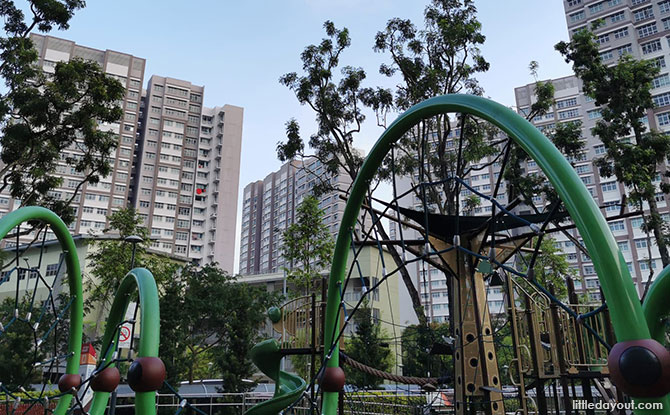 Two play areas make up the Bukit Batok West Avenue 3 Playground. At one of them, an interesting feature is a set of climbing frames.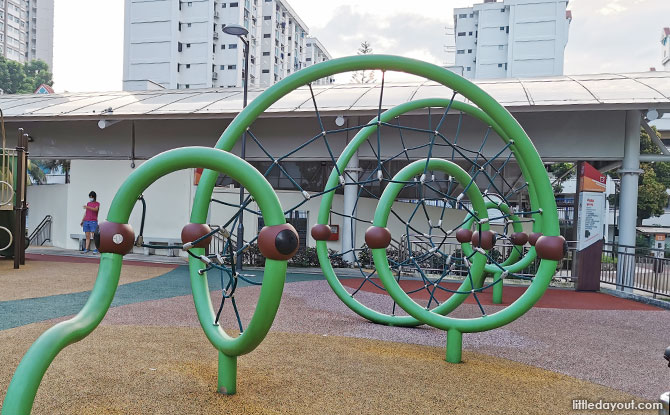 The green, circular shaped climbing frames with ropes stretched out across them almost reminded us of dreamcatchers.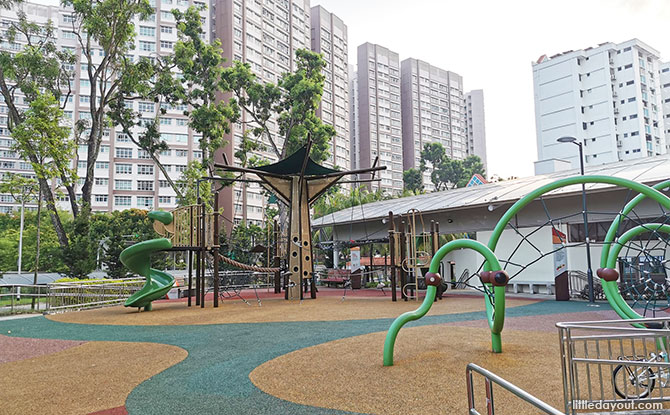 This play equipment is complemented by a brown "tree" sprouting out of the ground. With a little rope bridge connecting the tree to a platform, this is almost like a little treehouse which kids can enjoy exploring. The "obstacles" make it a fun little playground for a spot of adventure in the neighbourhood.
From the platform, there is a twirling slide where they can slide their way back to the soft padded ground of the playground.
Younger kids who aren't quite ready to take to the treehouse aren't forgotten. A separate section of the playground is more suitable for toddlers and includes a low slide where kids can slide down an elephant's trunk.
There is also an elevated wooden tunnel for them to crawl through.
A pair of low-slung swings and a sitting merry-go-round help to complete the play equipment found at the Bukit Batok West Avenue 3 playground.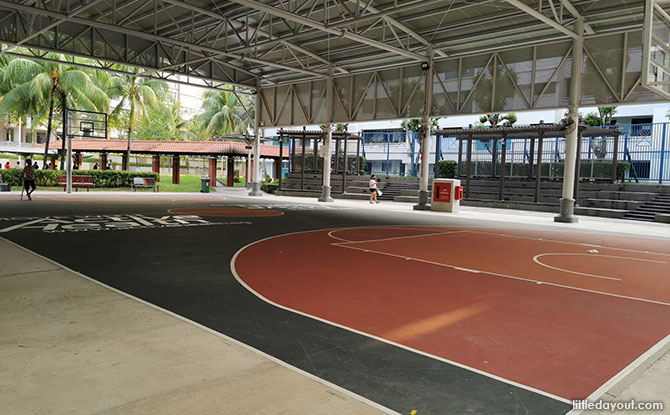 Other facilities available for use include a sheltered basketball court and fitness equipment for different ages. It is all about encouraging both the young and old to stay fit and healthy.
The Bukit Batok West Avenue 3 playground is located in front of Block 140 Bukit Batok, across the road from the Eden School.
---
Other Playgrounds at Bukit Batok West
If you are in the area, you may also wish to pay a visit to the other Bukit Batok West playgrounds including one which we think is pretty awesome at Bukit Batok West Plains.