A collection of "boulders" mark out the Alkaff CourtView Rock Playground, a play space where kids can imagine they are explorers making their way through a mysterious canyon while on an exciting adventure.
---
Alkaff CourtView Rock Playground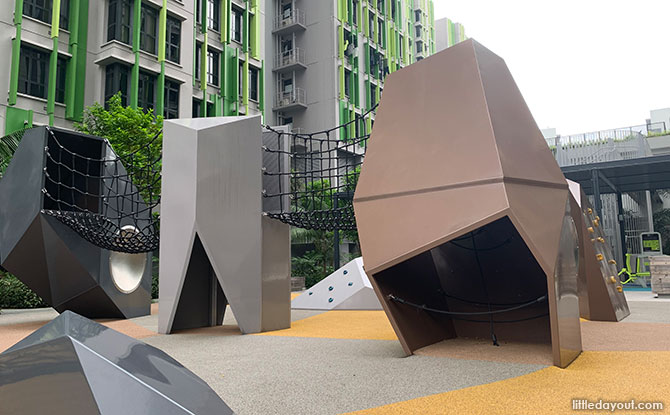 The Alkaff CourtView Rock Playground is located next to Blocks 102A and 103B Bidadari Park Drive, not far from the playgrounds at Alkaff Crescent.
There are multiple angular shapes ,all protruding from the ground, almost like it is a boulder field.
---
-- Story continues below --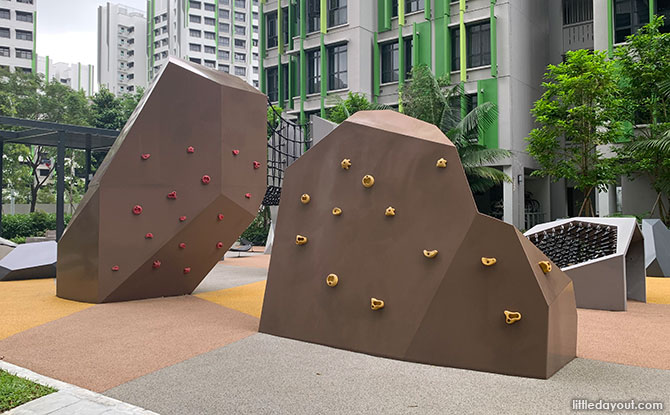 Looking closer at the grey and brown shapes, you will find that there are opportunities for kids to explore and climb around each of them. Handholds on the outside of the shapes provide grips for climbing.
---
Hide & Seek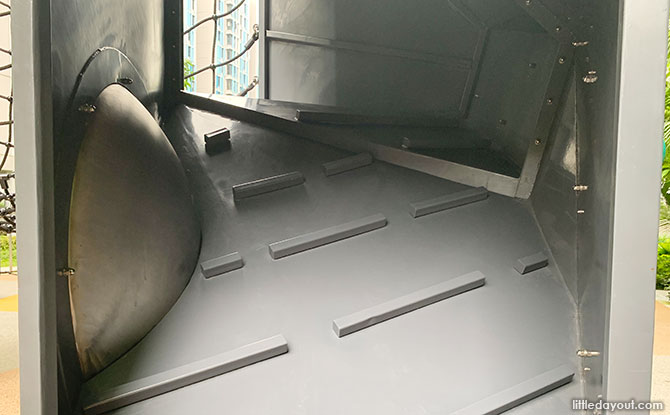 Peer inside and you can discover ways to explore little "caves" which have been "carved out" of the rocks.
Slung in between some of the structures at the Alkaff CourtView Rock Playground, you can a netted rope bridge leading from one boulder to another. It's all great for those who wish to role play as adventurers who are on an expedition.
The play structures at the children's playground are inspired by canyons found in nature. They also make great hiding spots for kids who wish to play a game of hide-and-seek.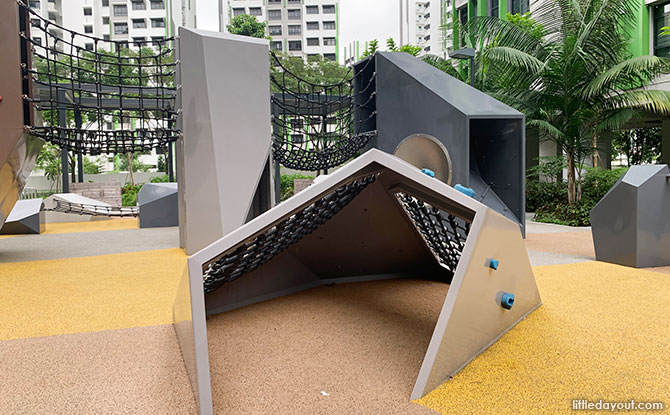 There is even a "cave" which kids can use to seek refuge from others.
It is all great fun for kids who add their own dash of imagination into the mix.
---
Hanging Out at the Boulder Playground
The Alkaff CourtView Rock Playground also has various nets and a low hammock where kids can hang out together after a bout of adventuring.
The playground is one of several around the Alkaff Estate. Across the street, at Alkaff Crescent, there are more themed playgrounds which have been inspired by different environments. These include a wave and cloud-inspired playground.