Science Centre Singapore is offering one-for-one entry to its participating attractions from 3 to 22 March 2020.
As part of the We Love Singapore #SGUnited Initiative, Science Centre Singapore will be running a special 50% discount promotion on its new online ticketing platform from now till the end of the March school holidays 2020.
---
-- Story continues below --
Science Centre Singapore 1-for-1 Promotion (50% Discount)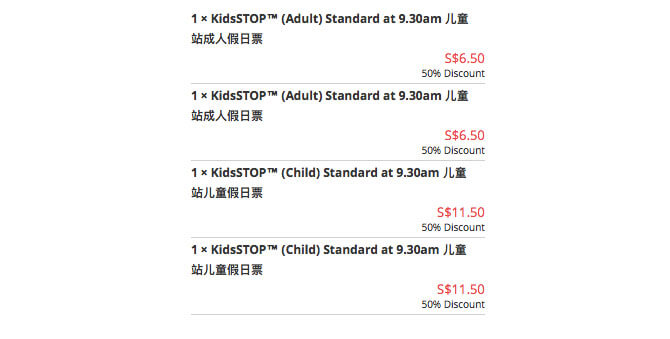 Purchase two or more admission tickets to selected attractions to enjoy 50% off the total purchase. Participating attractions include Science Centre Singapore general admission,
Butterflies Up-Close, Laser Maze Challenge, KidsSTOP and Snow City. This promotion is applicable for up to six tickets. Terms and conditions apply.
Usual Entry Rates
The entry rates at Science Centre Singapore for Singaporeans and PRs during peak periods, which are weekends, public and school holidays, are $6 for adults and $4 for children. During off-peak period, periods, entry is complimentary for Singaporeans and PRs. Otherwise, the standard rate is $12 for adults and $8 for children.
At KidsSTOP, the Peak Period rates for Singaporeans and PRs are $5 for adults and $10 for children between 18 months and 8 years old. For non-Singaporeans and non-PRs, the standard rate is $13 for adults and $23 for children. There are also Off-Peak Period admission charges to KidsSTOP.
The one-for-one promotion at Snow City is only applicable to the one-hour Snowplay Session. For Singaporeans and PRs, the one-hour snowplay session costs $15 for adults and $12 for children between the ages of 3 and 12 years old. The standard rate for non-Singaporeans and non-PRs is $18 for both adults and children.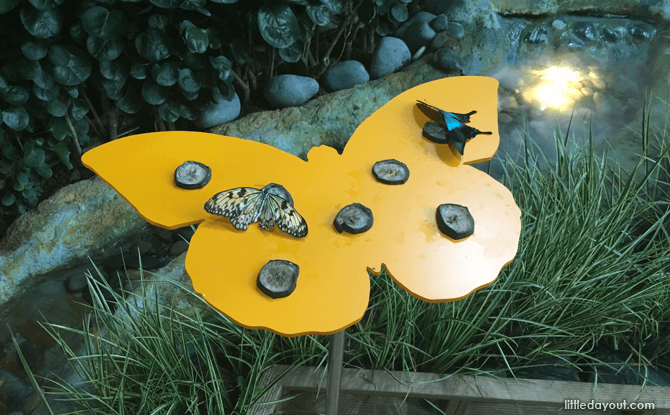 The Laser Maze Challenge and Butterflies Up-Close are other attractions located at Science Centre Singapore. The standard fees for these two attractions are $5 and $10 respectively.
Promotion on Science Kits
In addition to the one-for-one entry initiative at Science Centre Singapore, "Let's
Explore" and "My First Lab" science kits will be on a limited-time offer of up to 50% discount from 14 to 22 March 2020, during the March school holidays 2020 period.
Take note that Science Centre Singapore, KidsSTOP and Snow City are closed on 2, 9, 23 and 30 Mar 2020. Omni-Theatre is closed temporarily from 17 Feb to 20 Mar 2020 for renovation works.