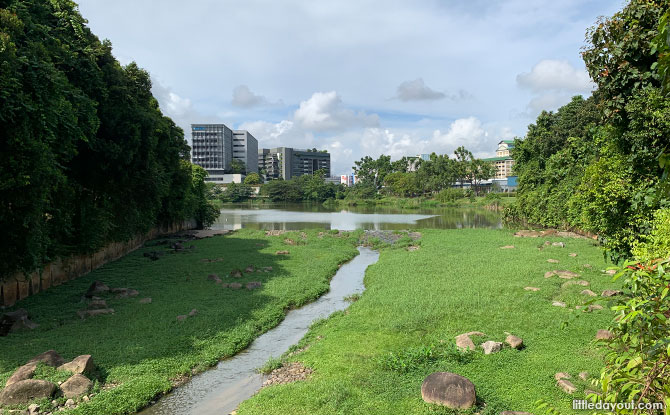 Yishun Pond Park provides a tranquil spot where visitors can enjoy a bit of respite in the midst of the busy urban neighbourhood.
With vegetated areas planted with shrubs and marshland plants, the park is located along Yishun Central. Here are some sights and things that can be found along the edge of Yishun Pond.
---
Yishun Pond Park Promenade
Yishun Pond Park is adjacent to Khoo Teck Puat Hospital. It provides a place where hospital patients can step out for some fresh air as well as views of the pond.
A walk around Yishun Pond is around 1 km long.
Walking along the promenade in front of the hospital, there is a medical plant garden.
In addition, at the decking close to the southern corner of Yishun Pond Park, someone has also laid out the outlines for two hopscotch patterns.
---
Tzu Chi Humanistic Youth Centre with Cafes Looking Out to Yishun Pond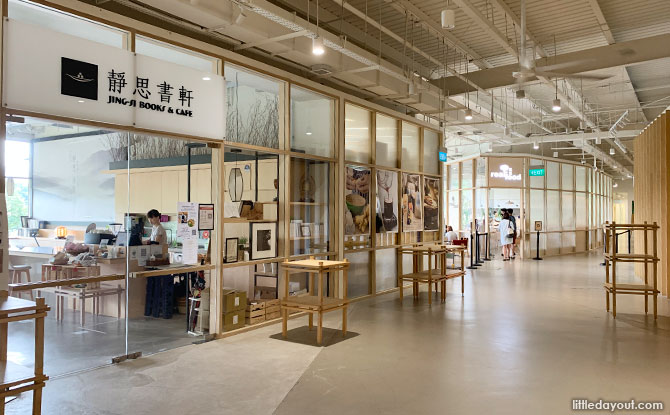 On the western edge of Yishun Pond Park is the Tzu Chi Humanistic Youth Centre. The centre can either be accessed from Yishun Central 1 or from the pond. It occupies the former premises of the Yishun Polyclinic.
Inside its light wood interior, there are study areas and various rooms.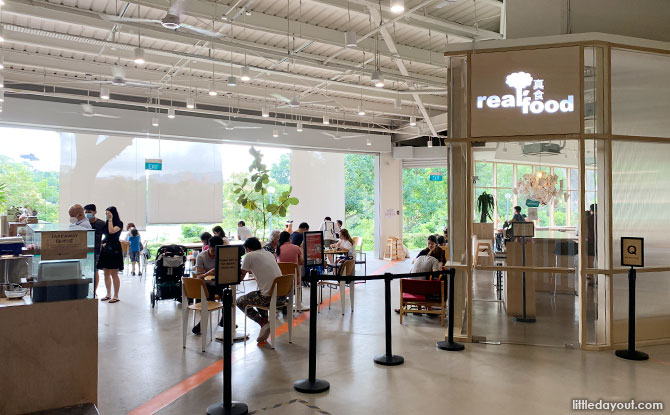 One of the busiest areas is where the food outlets Jing Si Books & Café, Slow Bakes and Real Food are located. Slow Bakes is an al fresco style bakery café concept with a view of Yishun Pond while Real Food offers indoor seating.
---
Nee Soon Sports Centre
Next to Tzu Chi Humanistic Youth Centre is the Nee Soon Sports Centre where there are futsal courts.
---
Yishun Pond Park Grove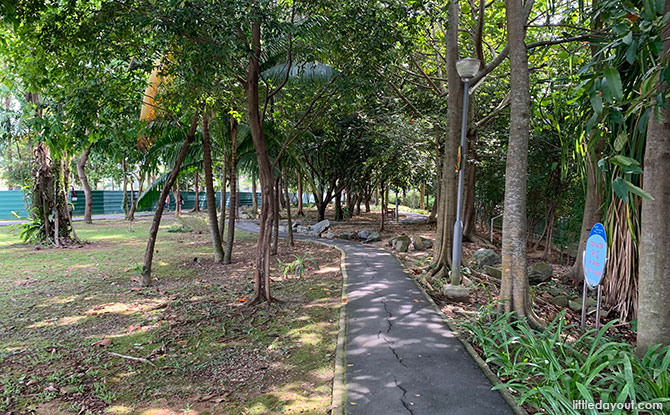 At the northern end of Yishun Pond Park is a little, well-shaded grove.
---
Yishun Pond Park Lookout Tower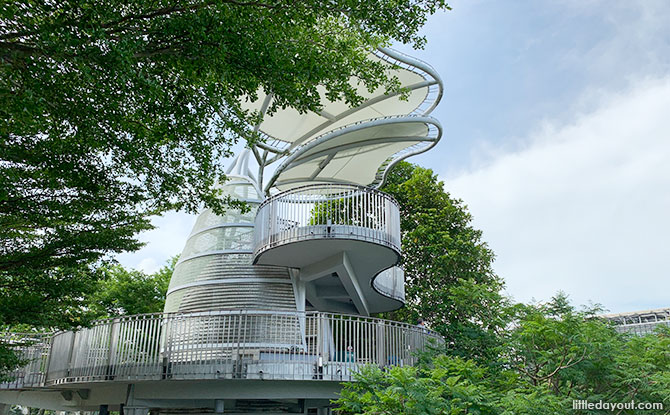 A prominent feature of the park is the Yishun Pond Park Lookout Tower.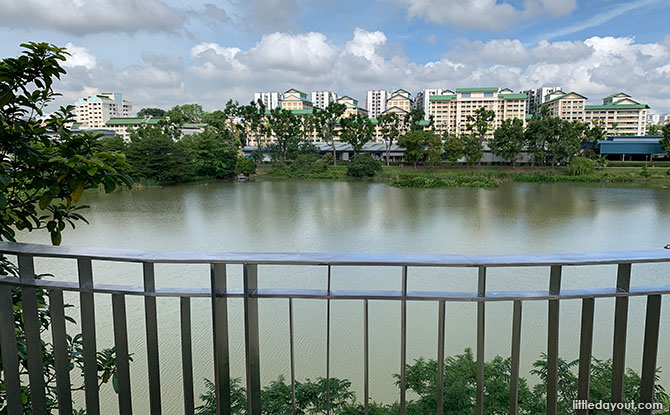 Ascend the tower to get a view over the entirety of the pond.
The lookout tower also acts as a connection point for those who wish to cross Yishun Central to reach Yishun Park.