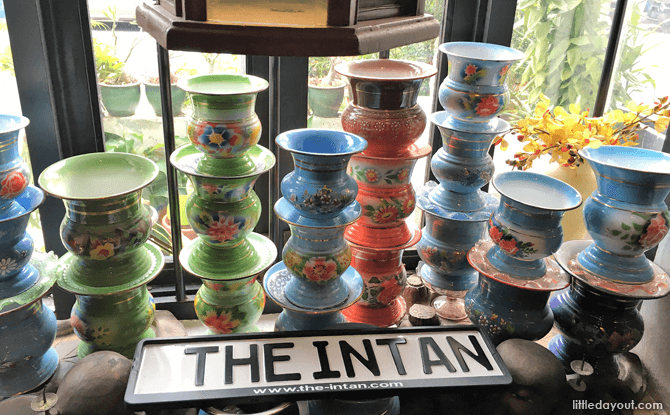 What do you think of when you hear the word "Peranakan"? Delicious food, beautifully beaded handicraft, or maybe even the TV show "The Little Nonya"? However, we all know that the Peranakan culture is much deeper than that and The Intan, one of Singapore's most intimate museums, hopes to showcase just how much so.
A Cultural Gem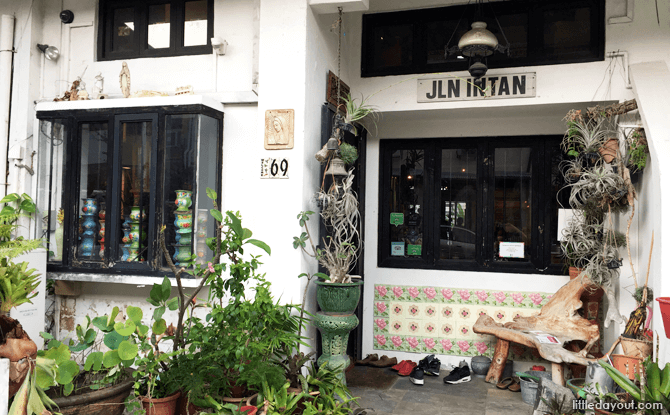 The Intan is a cultural gem hidden in a terrace house along Joo Chiat Terrace. Unsurprisingly, this is traditionally a Peranakan neighbourhood. Though a small museum, it has won numerous awards, including "Best Overall Experience" in Singapore's inaugural Museum Roundtable Awards, and been featured internationally on CNN Travel, Discovery Channel and most recently, Singapore Airline's highly praised in-flight safety video.
This place is definitely not the conventional museum experience for many reasons.
It started off as a quest 30 years ago by the museum's owner, Alvin Yap, to find out more about his heritage and culture. After many requests to visit his home and collection, he decided to turn his home into a museum so as to share his passion for and educate the public on the Peranakan culture.
"Culture and heritage is important" he says, "because like sports, animals, music, it makes us a more wholesome person and adds to a more complete society".
A Peranakan House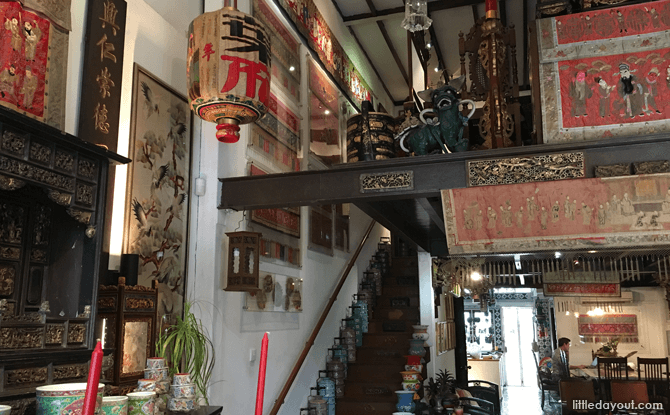 The tour is given by none other than Alvin himself. A typical tour starts with visitors welcomed into an open space where they can sit around beautiful tables and chairs to hear stories about Peranakan culture.
This is followed by a tour of the house, viewing two storeys' worth of artefacts representative of the Peranakan culture, and ending with beautiful and yummy handmade nonya kuehs!
No tour is ever the same. Each tour is less of an information session about the Peranakans than a chance to hear from Alvin about anecdotes of Singapore's history and how the artefacts relate to it.
Being the talented storyteller he is, Alvin shares that tours are adapted to the level of the visitor's understanding, and tells us of how he has hosted a variety of visitors, from children to tourists, and even schools.
For parents who wish to bring the little ones to visit, Alvin advises you to consider if you are comfortable with them being in an open space where things are fragile and laid out, though he states that there has never been a problem in all his years.
Culture Beyond Objects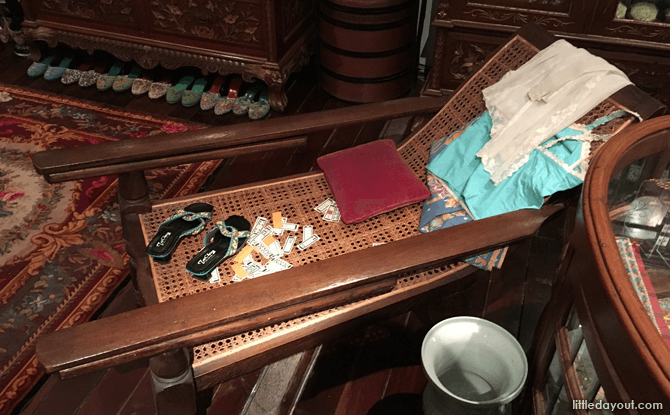 Among the interesting artefacts to look out for during the tour is the oldest artefact in the house, the planter chair.
These chairs are made out of a teak wood rattan base and were commonly found in Peranakan households back in the 1920s. They required a good amount of workmanship to put together as they were joined together without any nails.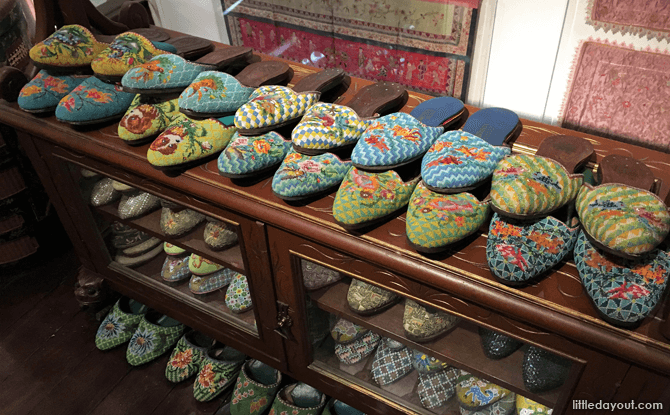 There are also many other beautiful objects on display including jewellery, beaded shoes, golden belt buckles, and rose cut diamonds – which the name "Intan" refers to.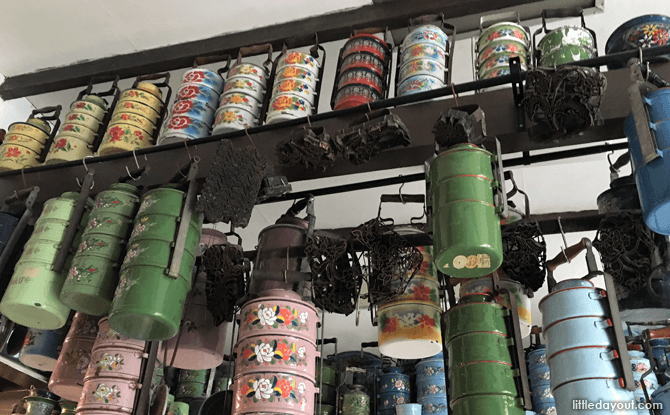 The kitchen of the house is a very special part of the house. It is often described as the "softer part of the Peranakan culture", as it is where acts of love are prepared, stories are exchanged and updates are given.
At The Intan's kitchen, visitors can admire multiple tiffin carriers and pots in the house with elegant floral designs in a variety of colours.
The Intan, as one will soon realise, is more than just a museum or a house. It represents one of the hopes that Alvin has for the future generations. He shared that although culture and heritage do not necessarily define a person, it is the root from which certain practices and beliefs can be traced back to.
On appreciating the Peranakan culture, he hopes that people will look past the act of viewing and collecting antiques, but recognise the different values of a culture that can be passed down, values such as filial piety, hard work and gratefulness.
Part of The Intan's mission is also to encourage all visitors to realise their own dreams, just as the museum is Alvin's dream that has been materialised.
"We are not trying to promote the Peranakan culture but to contribute to the community using Peranakan culture as the platform," he says. In this respect, The Intan makes it a point to contribute back to society by contributing to charity events and even school plays.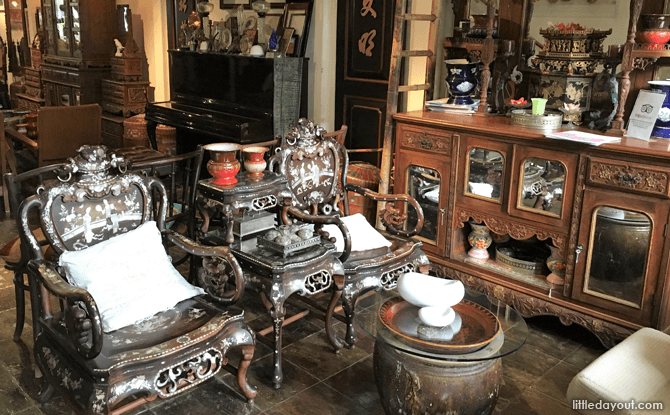 Want to learn more about the Peranakan culture? Alvin suggests visiting museums such as the Peranakan museum or reading up online to gain some basic understanding as a primer. A visit to The Intan will also enrich your knowledge of our country's unique history and culture.
Visits to The Intan are strictly by appointments only and a minimum of four people is required to start the tour. Visit its website for more details.
The Intan
Address: 69 Joo Chiat Terrace, Singapore 427231
Strictly by appointment only
Website