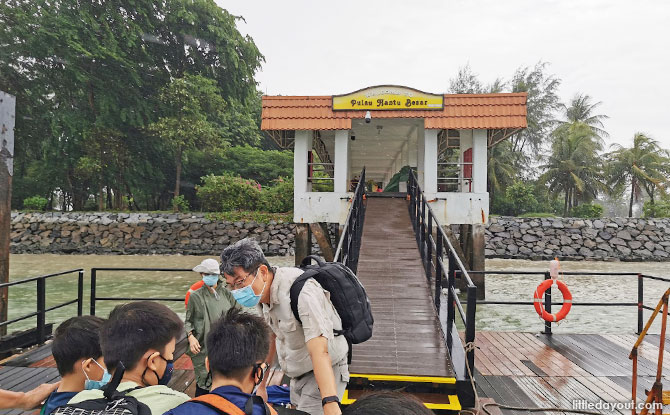 Ever wondered about Pulau Hantu?
The name might put people off visiting, but what is behind the name "Pulau Hantu"? We tell you the story behind Pulau Hantu as well as some fun facts. Did you know there were two islands called Pulau Hantu?
Keppel Island was originally also called Pulau Hantu until it was renamed when Keppel Shipyard started developing shipyard facilities on the island.
Now you do!
---
-- Story continues below --
What's the story behind Pulau Hantu?
The Pulau Hantu which is still named as such is about 30 minutes in the South of Singapore. It is made up of two islets – Pulau Hantu Besar and Pulau Hantu Kechil. Folktales speak of two great warriors who were fighting at sea, may people died and the seas were polluted with human blood. This upset the Jinns and one created a whirlpool and sucked the warriors into the sea. One of them was blinded by the Jinn spraying water, his opponent seized the opportunity to pierce him with his sword. The wounded warrior then thrust his sword into his opponent and both died. They were then transformed into islets so their spirits could live on.
Perhaps it sounds intimidating to visit, but we give you three reasons why you should make a trip to Pulau Hantu.
---
Three Reasons to Visit Pulau Hantu
1. Fun Ferry Ride to Pulau Hantu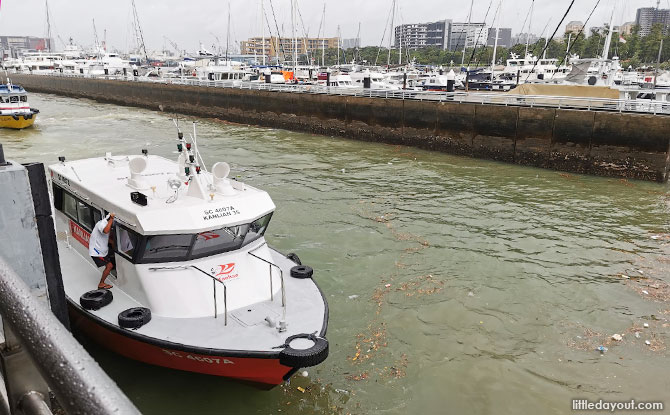 The ferry ride to Pulau Hantu is an adventure in itself! There are no regular ferry services to Pulau Hantu, hence you will need to charter a boat (with a capacity of 12 pax) for the two-way journey. You can either charter a boat from West Coast Pier or Marina South Pier. We took our boat from West Coast Pier at a cost of about $40 per person.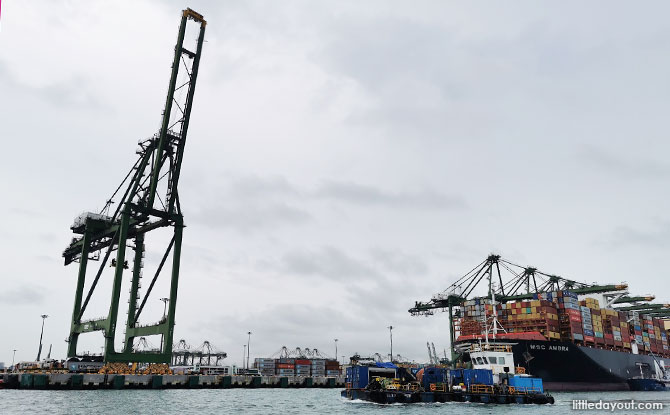 The boat ride takes 30 minutes and you will cruise by Pasir Panjang port which is a sight to behold. We were all fascinated by the size of the ships, containers, tug boats, and many of the work machines such as tractors, excavators.
From a distance, we could also see Jurong Island and Pulau Bukom. Pulau Hantu is located beside to Pulau Bukom.
---
2. Rustic Island life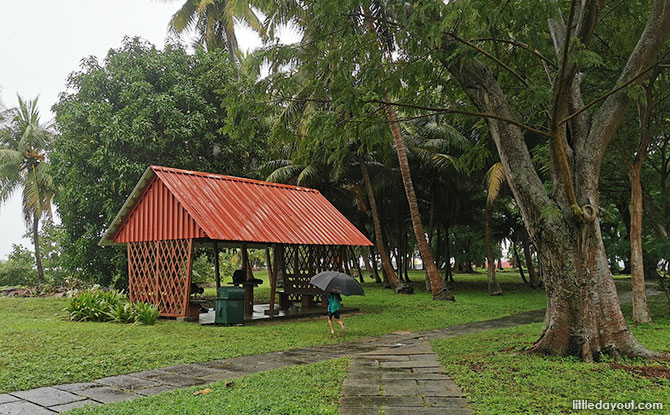 It's an overseas adventure at Pulau Hantu, it looks nothing like mainland Singapore as there are no amenities except washrooms and a few pavilions.
Welcome to rustic island life with coconut trees, beaches and lots of greenery for ball games and exploration! Pulau Hantu is also popular with campers, snorkellers, scuba divers, fishermen due to the rich diversity of marine life.
This was also the reason why we decided to visit Pulau Hantu – for an intertidal walk!
---
3. Rich Marine Diversity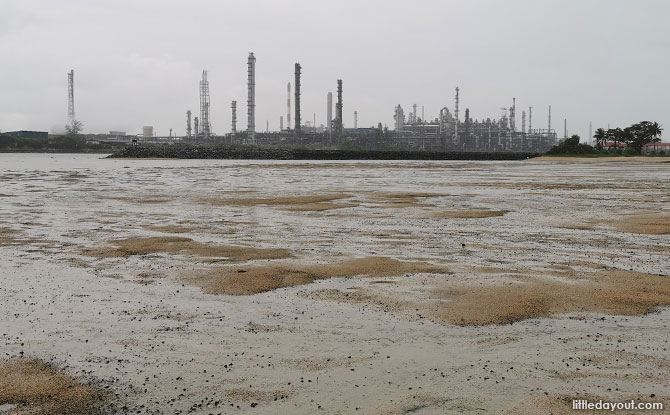 Pulau Hantu offers a glimpse into the rich marine life underwater that you wouldn't be able to see on mainland Singapore. PLEASE ALWAYS TREAT THIS MARINE LIFE WITH RESPECT AND DO NOT MOVE OR REMOVE THEM.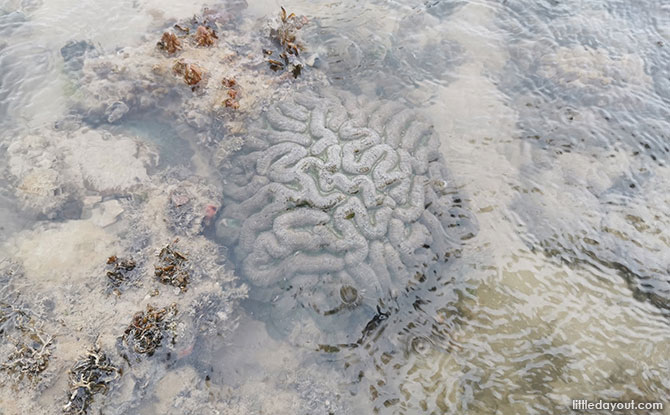 Non-scuba divers can visit during low tide to see the coral reefs and its inhabitants when they are exposed. We saw soft and hard corals such as Omelette leathery corals, Brain coral, Maze coral, Magnificent anemone – also home to clownfish, fanworms, a pygmy squid, Hairy crabs, sea stars.
Everyone was thrilled by what they could see – animals usually hidden from our sight were now clearly seen. Going with a guide enhances the experience as we learnt so much more about what we saw and could identify the various coral species as well as the differences – whether they were dead or alive, and how they feed.
There was also a small patch of Mangrove forest on Pulau Hantu for the little ones to learn about the mangrove habitat.
---
Tips for Visiting Pulau Hantu
Before you head to Pulau Hantu, do note the following
Secure your boat in advance.
Be dressed for the outdoors and prepare for sun and rain.
You will need to bring along documents for identification at the pier, Identity Cards, student cards or passports.
Bring water and snacks as there are none on the island.
Wear boots or aqua shoes that will protect your feet when walking on the intertidal zone. It was quite rocky, parents should watch their child at all times.
If you would like to join in Pulau Hantu intertidal walks, get in touch with us at meet@littledayout.com !