Nautical Park is a neighbourhood community space that is laid out between Pasir Ris Drive 1 and Pasir Ris Street 21, not far from Loyang Point.
The neighbourhood park has a "water-themed" name, much like the other neighbourhood park in Pasir Ris like Sea Shell Park and Atlantis Park.
---
Nautical Park Playground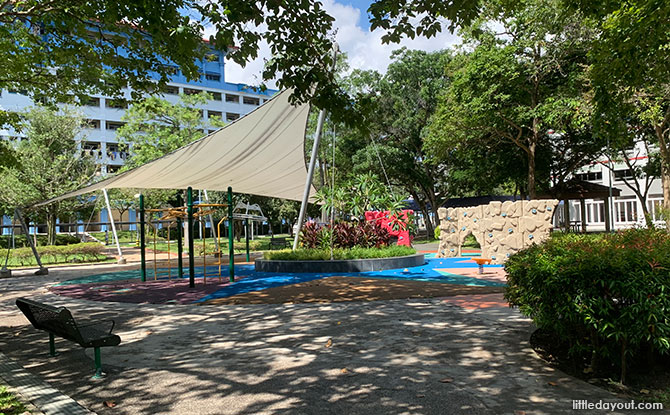 At the northeastern end of the park, closer to Pasir Ris Street 21, there is a sheltered section. A large tarp, which looks vaguely like a sail from a distance, provides shade, complementing the leafy trees nearby.
This is where the Nautical Park playground can be found. The simple children's play area consists of a climbing wall, designed to look like a rock wall. There are also some "springboards" – surfboard-shaped rides which are mounted on springs.
The other type of equipment at the Nautical Park playground is a set of bar-based play gear. This includes a "merry go round" which kids can hang off in a test of arm strength.
---
Around Nautical Park, Pasir Ris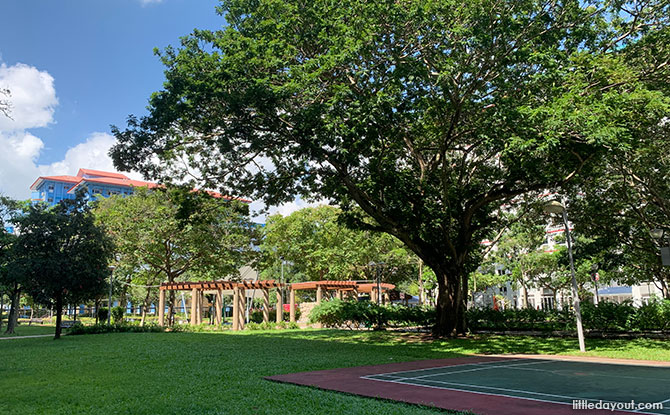 The rest of Nautical Park consists of a calm open space with paths for residents and visitors to take a walk.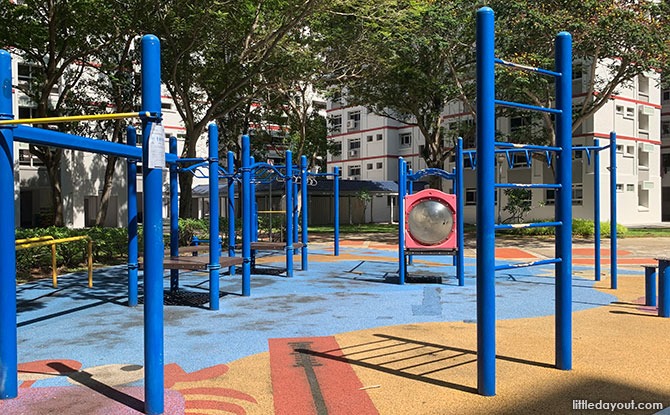 There is also a fitness area as well as play courts.
Nautical Park is located in front of Blocks 204 and 214 at Pasir Ris.