Located a few bus-stops away from Downtown East in Pasir Ris, Atlantis Park and playground is found among the surrounding HDB flats neighbourhood of Pasir Ris and it has a playground for residents to use and enjoy.
This playground's main play equipment has elements such as a blue climbing wall, ladders and slides for kids to play on. The play area is on padded flooring with a sun design. There are also letters in a grid that kids can rearrange.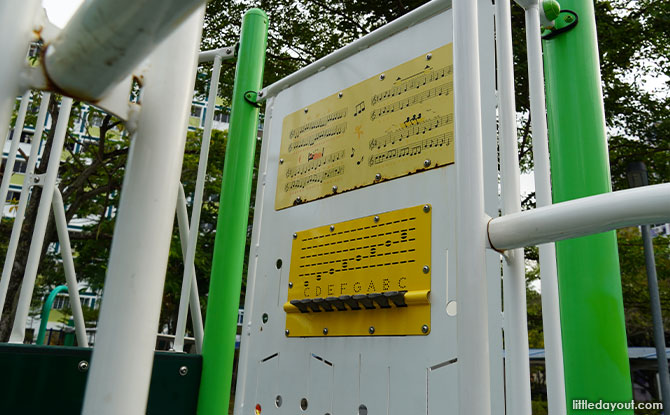 Another play element that kids might enjoy includes a mini music maker where kids can play simple nursery rhyme songs using eight different notes and following the music sheet that is printed above.
Across from the play area is an open play area which is popular for kids who wish to play some street soccer or even just have an open space to play catch. It is here that you see more ocean motifs that might be representative of the name "Atlantis Playground".
---
Pasir Ris Atlantis Park Playground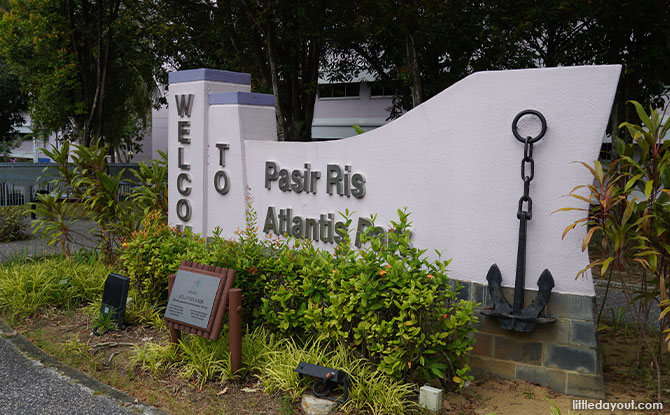 Where: 481 Pasir Ris Drive 4, Singapore 510481