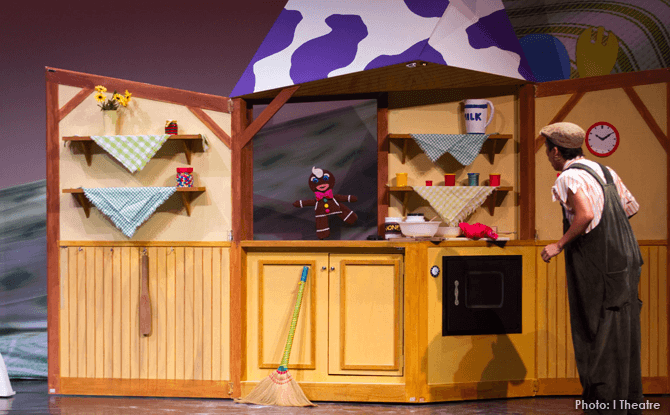 I Theatre's 2009 and 2011 sold-out production, The Gingerbread Man, returns to the stage from 20 May to 7 June 2015 at Jubilee Hall, Raffles Hotel.
Once upon a time there was a Little Old Woman and a Little Old Man, who decided to make a gingerbread man to sweeten their day. But the Little Old Man was REALLY not good at following instructions. What a recipe for disaster…
The Gingerbread Man features a crazy cast of characters, wonderfully catchy songs and valuable lessons to learn. The 2015 version has been improved and reinvented with an improved script, re-designed costumes, set, props and puppets. It is set to provoke interesting thinking points for young and old alike, and a wonderful experience for all.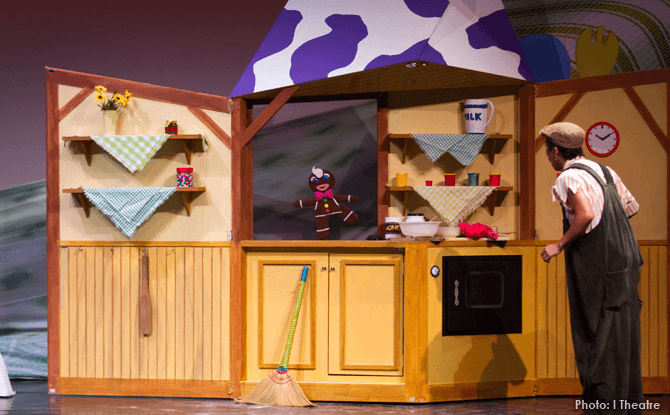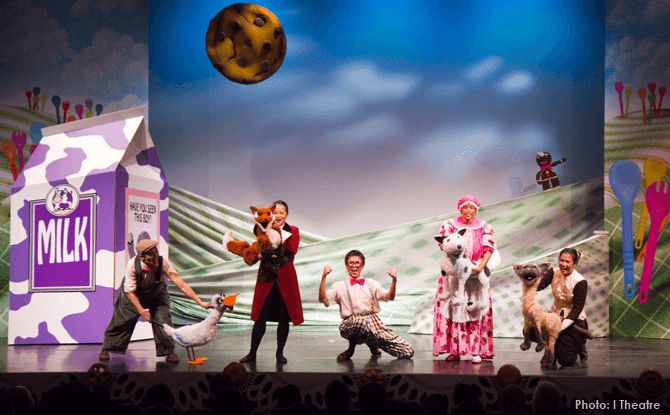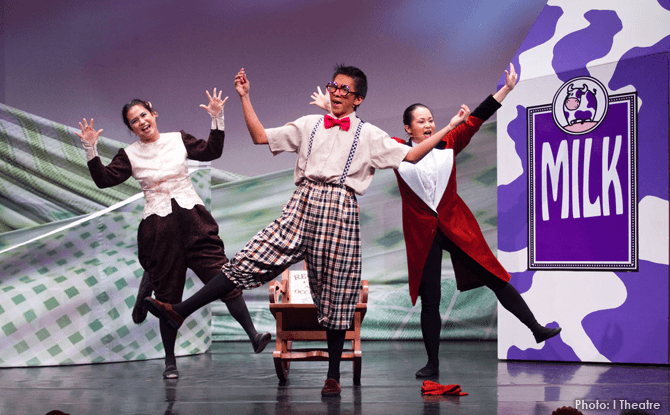 DETAILS
Date:  20 May to 7 June 2015
Venue: Jubilee Hall, Raffles Hotel
Date:  5 to 10 May 2015
Venue: PJ Live Arts, Kuala Lumpur
Recommended for: 3 to 13 year olds and families
Duration: 50 minutes with no interval
Script & Lyrics: Brian Seward
Directed By: Brian Seward
Music composed by: Bang Wenfu
Music Arranged and Directed by: Bang Wenfu
Cast: Alecia Kim Chua, Daphne Ong, Jo Tan, Faizal Abdullah, Hang Qian Chou
Choreographer: Cathy Kee
Set Designer: Wai Yin Kwok
Costume Designer: Brian Seward
Costume Realisation: Joanne Ng Mui Huang
Tickets to The Gingerbread Man are now on sale from SISTIC.
Related Articles
Go Behind the Scenes: Meet The Gingerbread Man: Behind the Puppet!
Download a set of Printable Activity Sheets for The Gingerbread Man from Little Day Out Shop now!