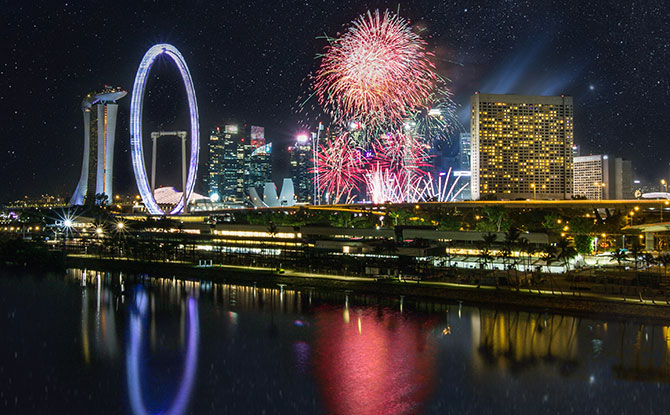 As Singapore's birthday draws near, it's time to unleash all the Singaporean-ness in us to mark the occasion in fun, meaningful ways! Here are some ideas on how you can celebrate National Day in Singapore with family and friends.
---
1. Take Part In Events To Celebrate National Day in Singapore With The Community
If you're big on parties and love the idea of celebrating in unison with fellow Singaporeans, these events would be perfect for you!
National Day Parade Live Screenings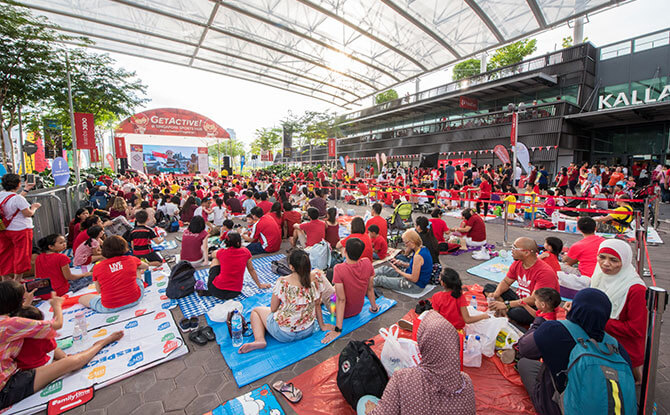 There's no reason you should miss out on the National Day Parade atmosphere just because you can't get tickets to the show. Dress for the occasion (in red and white of course!) and head over to a live screening venue near you to catch the parade with fellow patriots. You can often expect fun fringe activities for kids and adults alike too!
National Day Istana Open House
Each year, the Istana marks National Day with an Open House. Have a fun day out with the kids! Shake hands with the President, enjoy family-friendly activities and catch performances around the sprawling Istana grounds.
---
2. Enjoy Singapore Through Family Outings
If you prefer a quieter celebration, bring the family out to experience what our beloved little red dot has to offer.
Go On Two Augmented Reality History Trails With the BalikSG App
Little ones and adults alike will have a fun, immersive experience going on history trails to find out more about Singapore's past using the BalikSG App. Follow the trail along the Singapore River to see statues come to live through Augmented Reality. Come face to face with a coolie, meet a Chettiar and even listen in on Raffles and Farquhar's conversation as they made plans for Singapore!
With the second trail at Fort Canning Park, you can see royal maidens, find precious artefacts and view the changes in Singapore's landscape from the seat of ancient kings. What an incredible way to celebrate National Day – using technologies of the future to experience the past!
Go On An Iconic Playground Trail
Another way to experience Singapore's history, albeit from a more recent era, is to visit the iconic mosaic playgrounds built from the late 1970s to the 1980s.
The Dragon Playground at Toa Payoh Lorong 6, Watermelon and Mangosteen Playgrounds at Tampines Central Park and Sampan Playground at Elias Road were constructed to meet the Housing & Development Board's brief at that time to build playgrounds with a local flavour.
Now which child wouldn't want to celebrate National Day by playing at these iconic landmarks?
Explore Singapore's Islands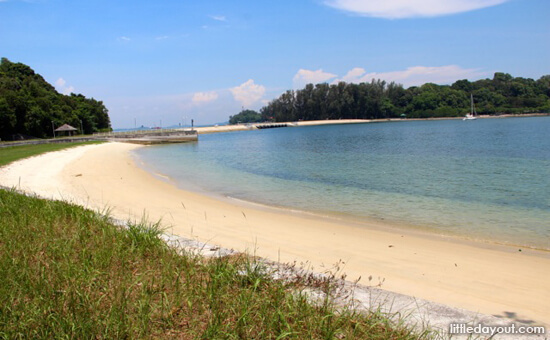 If you haven't been to Singapore's southern islands – Lazarus, St. John's and Kusu – why not celebrate National Day by going island hopping? Have a picnic or take a dip at the tranquil Lazarus Island, play with the cats on St. John's Island and visit the tortoises on Kusu Island. It'll be fun!
---
3. Mark The Occasion With A National Day Craft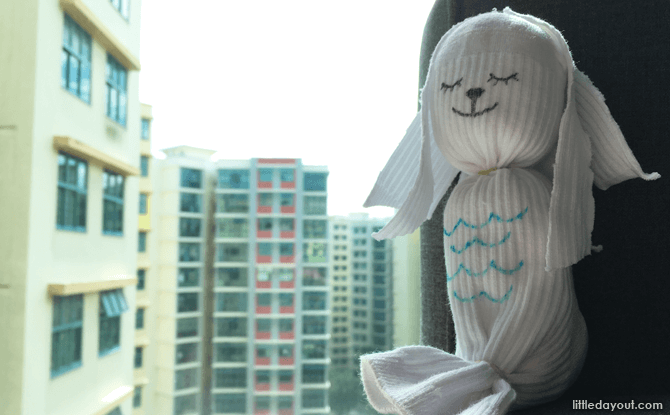 Looking for something to do with the kids in between National Day parties and experiential outings? Craft! Children love to colour, cut, paste and get creative with simple materials. On the occasion of Singapore's birthday, how about making a sock Merlion together? You can find the directions in our earlier article.
You can also combine kids' love for craft with their love for snacks to create National Day art pieces that can be eaten! Refer to our Merlion Deconstructed Sandwich, Starry White Chocolate Dipped Strawberries and Watermelon Yoghurt Popsicles for inspiration.
---
4. Feast On Local Food
Since we're on the topic of food, let's just get this out in the open: National Day is your best excuse to gorge on local favourites such as chilli crab, chicken rice, satay and roti prata!
Assemble a hawker feast and invite friends and family over to do what Singaporeans do best – eat! There's really no better way to celebrate National Day than with a good makan.
---
5. Play Singapore Games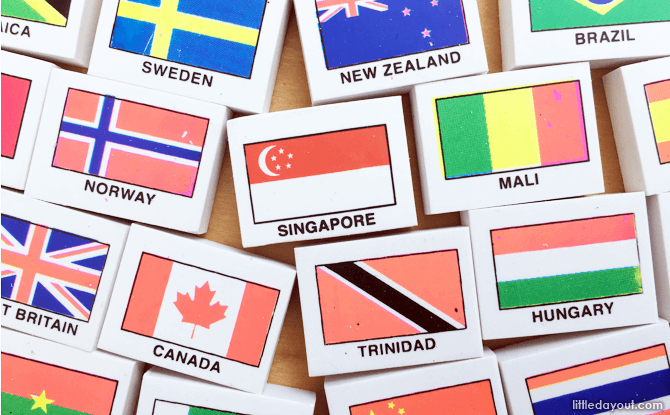 Celebrating National Day also gives you the chance to bond with your family. Share a little of your childhood, or that of your parent, by teaching the kids how to play old school games such as five stones and chapteh.
Better still, invent your own game about Singapore! Taking inspiration from the popular 'Heads Up' party game, one player holds a card with a word or phrase associated with Singapore up to his forehead while the rest give clues. He gets a point if he guesses the answer within 30 seconds. Just an idea to get you started on creating your own!
---
6. Experience Singapore Through Books By Local Authors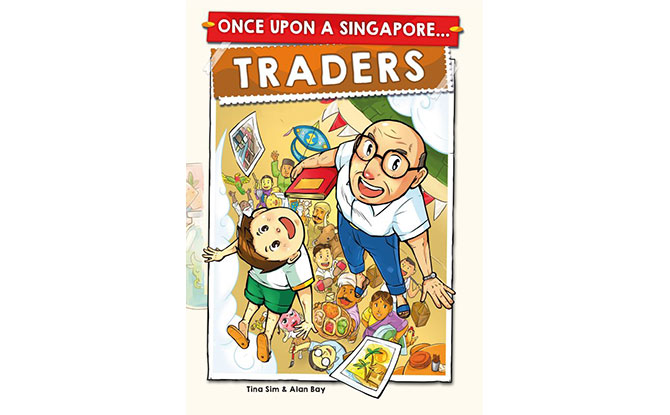 As we celebrate National Day, let's also take the opportunity to celebrate our Singaporean authors. There's no lack of local literature to introduce to our kids, and National Day is the perfect time to be reading books such as 'The Little Singapore Book' and 'Karung Guni Boy' with them.
For some recommendations on good local books for both preschoolers and primary school students, read our article here. Enjoy!