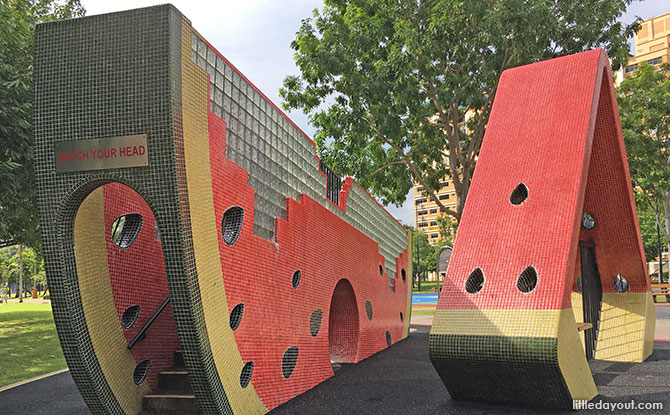 Tampines Central Park stretches out like a green lung from Our Tampines Hub to Tampines Street 83 amidst a sea of housing apartment blocks. The park is amongst those developed in the 1980s when green spaces started to be integrated into town planning efforts.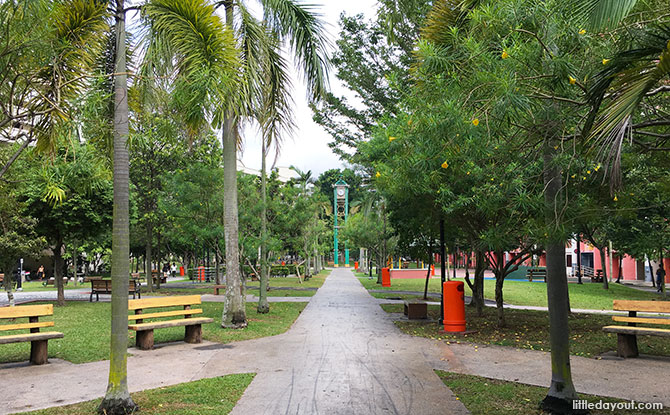 With an expansive layout, Tampines Central Park makes an idea spot for walks. Footpaths crisscrosses the park and there are also marked routes for those who wish to clock in some distance.
Tampines Central Park is also connected by a footpath to the Our Tampines Hub, making it convenient to visit the park from the integrated centre.
---
-- Story continues below --
In fact, juxtaposed next to each other, Tampines Central Park and Our Tampines Hub, which opened in 2017, offer a chance to reflect on far recreational facilities have come from the 1980s to the mid-2010s.
---
Tampines Central Park Playgrounds
Two iconic playgrounds are found within Tampines Central Park – the Watermelon Playground and the Mangosteen Playground.
The two fruit-themed playgrounds were the brainchild of HDB architect Ms Lee-Loy Kwee Wah. Similar to the works of Mr Koh Ean Ghee, whose Dragon Playgrounds have become well-loved classics, the Tampines Park playgrounds were locally designed. In this case, the inspiration for the playgrounds came from the fruit farms that were once found in Tampines.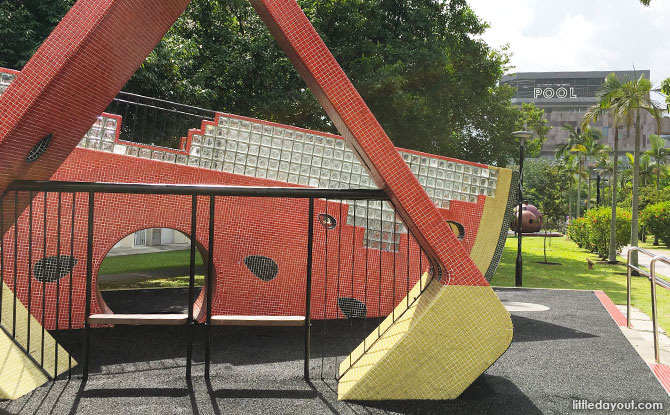 The Watermelon Playground at Tampines Central Park consists of two parts – a cross-section and a slice of the tropical fruit.
Inside the cross-section is a set of stairs which leads to a concrete slide. This is accessible via the watermelon's "rind".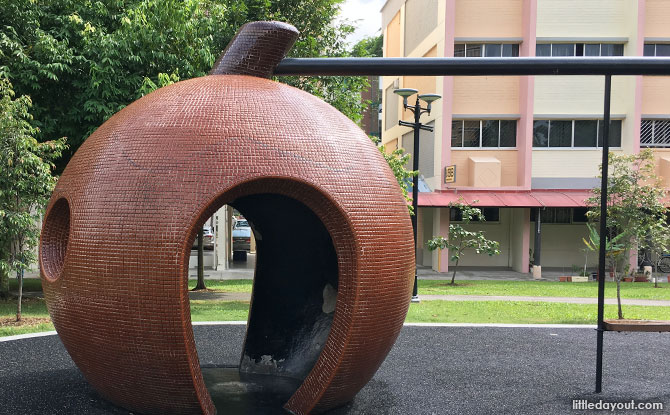 The pair of mangosteen houses allows kids to duck inside and let the imagination get to play.
Complementing the two classic Singaporean playgrounds are two modern ones.
An orange-and-grey playground has platforms with slides.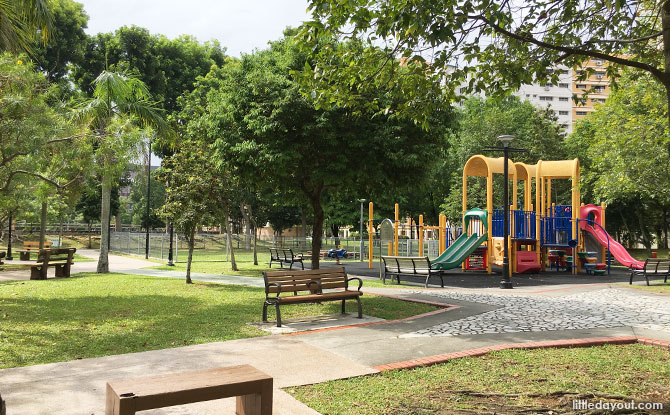 A blue-and-yellow playground provides kids with another play spot.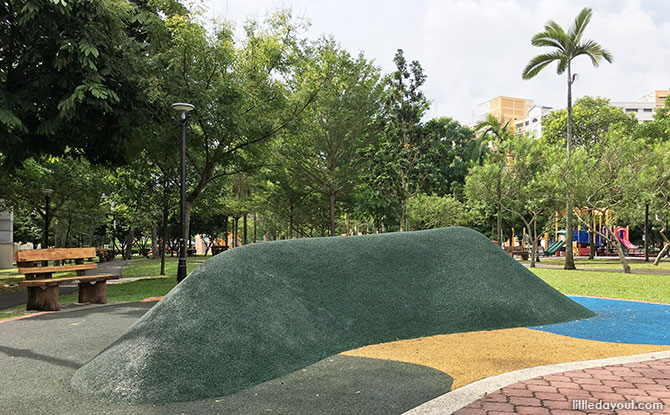 However, the most random-looking play feature in the park is a padded hump for kids to scramble up and over.
---
Other Amenities at Tampines Central Park
Besides the playgrounds, other amenities within Tampines Central Park include exercise stations and a fenced off dog run.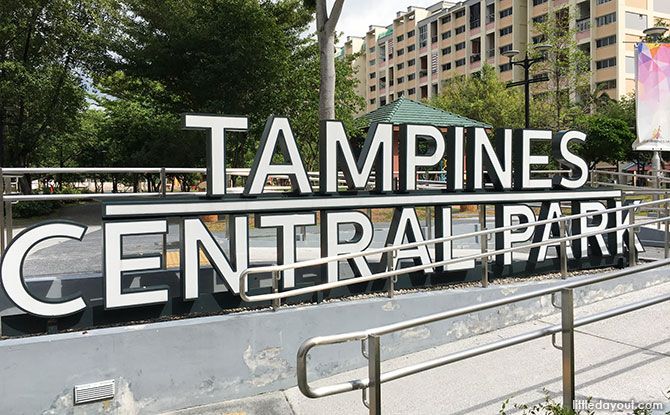 So, the next time you pay a visit to Our Tampines Hub to go to the library, have a swim at the pool or have a meal, take a short walk out and enjoy Tampines' original recreational facilities too.