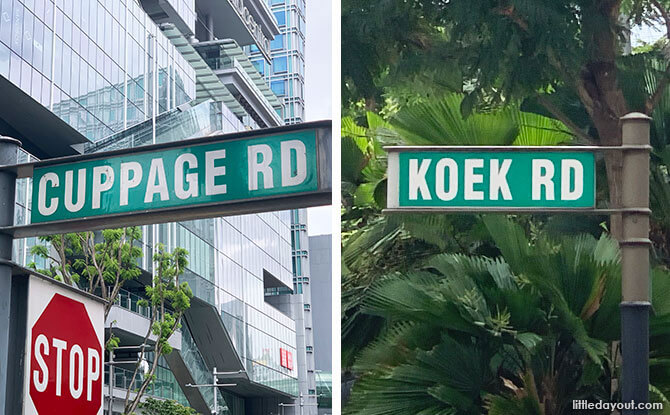 Cuppage Road, and its other roads with similar namesake such as Cuppage Terrace, can be found just off Orchard Road. These series of roads are named after William Cuppage who lived from 1807 to 1872.
Origins of Cuppage Road
According to Genealogy.com, William Cuppage was born in August 1807 in Agra, India. He was married to Sarah Bradshaw on 17 December 1840.
William Cuppage worked at the post office, starting off as a postal clerk before rising through the ranks. William was eventually appointed as the Acting Post Master General in 1856. He finally retired in 1871 and died a year later.
In the area which is now Emerald Hill, he operated a large nutmeg plantation. He lived on the hill in a house called Fern Cottage, moving in during the 1850s. He also built a second house there called Erin Lodge.