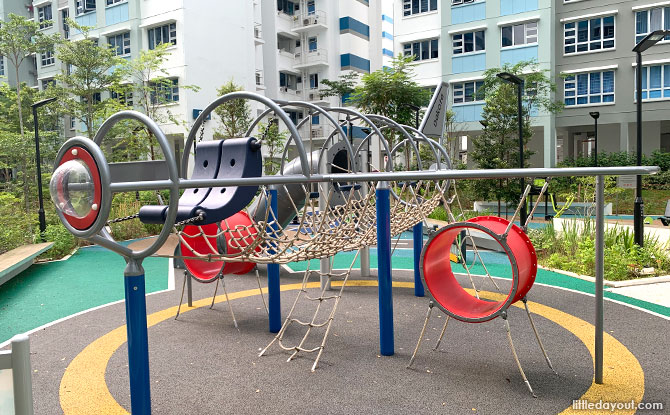 Located at Jalan Satu, Dakota Breeze is a residential estate along the Geylang River. It is also home to three aviation-themed Dakota Breeze playgrounds, a nod to the legacy of the area.
The Dakota Breeze playgrounds are made up of three separate play areas. There is a airplane-themed playground, a helicopter playground and a heliport, which has been imaginatively dreamed up.
---
Dakota Breeze Playgrounds: 3 Aviation-themed Play Areas
Airplane Playground
The largest of the playgrounds at the Dakota Breeze can be found in the midst of the apartment blocks, in front of Blocks 90A, 90B, 91A and 91B.
The frame of a jet airplane sits ready to receive young passengers who wish to climb aboard.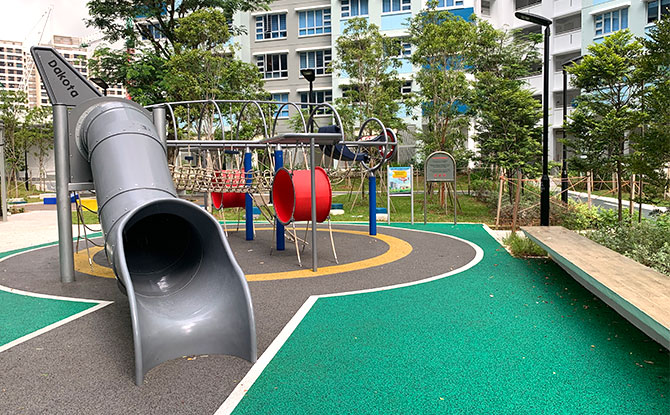 Emblazoned on its tail are the words "Dakota" while a grey slide leads down to the ground
There is also space up front where they can pretend to climb into the pilots' seats and get ready to taxi away for take off.
At the Dakota plane playground, there are also other play elements like a trampoline for kids to propel themselves skywards, a low hammock swing and a play panel for toddlers.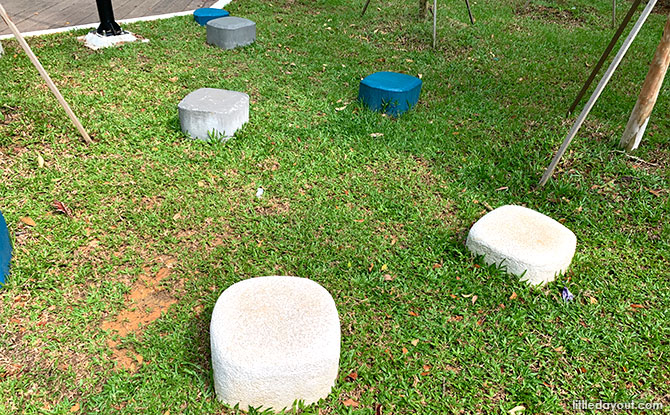 There are little stepping stones where kids can skip about too.
It is especially wonderful that the footpaths around Dakota Breeze has been painted to look like taxiways and runways, adding to the airport theme of the area.
Of course, all this in reference to when Kallang was home to Singapore's international airport. Before Changi Airport and before Paya Lebar Airport, there was Kallang Airport.
And the Dakota name is actually in tribute to the all-metal (an innovation then) Douglas DC-3 Dakota aircraft that flew out from Paya Lebar Airport. Sadly, there was also a Royal Air Force Dakota plane that crashed at Kallang Airport on 26 June 1946, killing all onboard.
---
Dakota Heliport Playground
Keep following the taxiways through the estate and you will arrive at the heliport.
Two cylindrical structures, connected by a bridge, act as the bases for helicopters to land. Climb up using the nets, go through the tunnels and imagine it is time for take off!
The heliport playground can be found between Block 90B and the Geylang River.
---
Dakota Helicopter Playground
Where is the helicopter to go with the heliport, you may be wondering?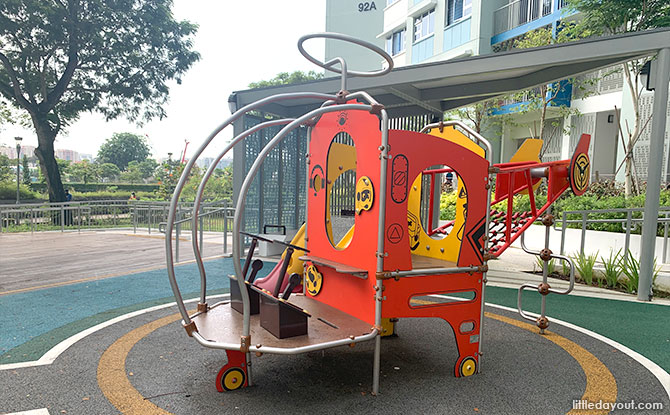 For the helicopter playground at Dakota Breeze, you will have have to fly over to Block 90 where you can find it in front of the river.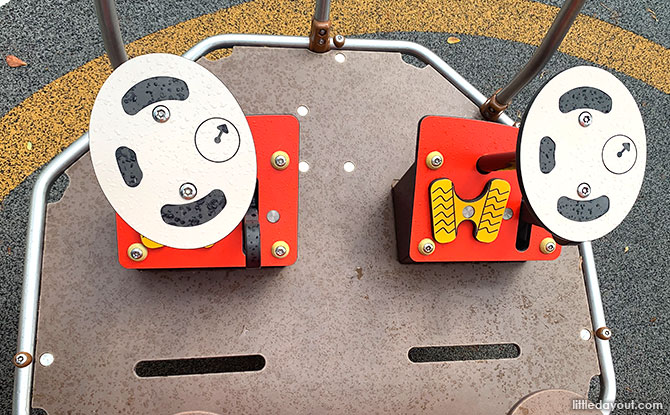 The bright red helicopter cockpit even has foot pedals for young pilots to imagine they are working the tail rotor.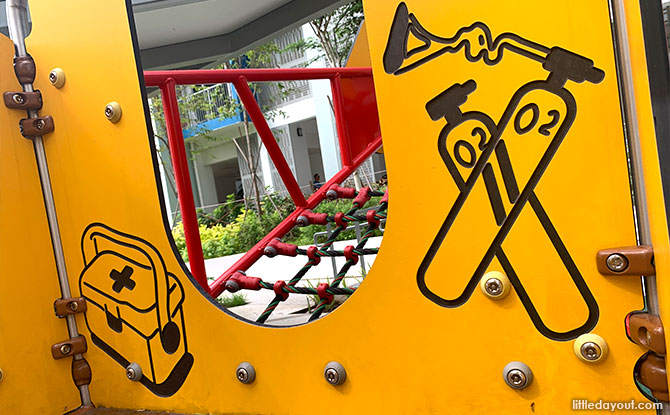 A medipack and oxygen in the wall makes us believe that this is a rescue helicopter.
---
Finding the Dakota Breeze Playgrounds
Want to have some fun at the Dakota Breeze playgrounds? You can find their locations below.
If you like this story, you may also enjoy reading about other airplane-themed playgrounds in Singapore.