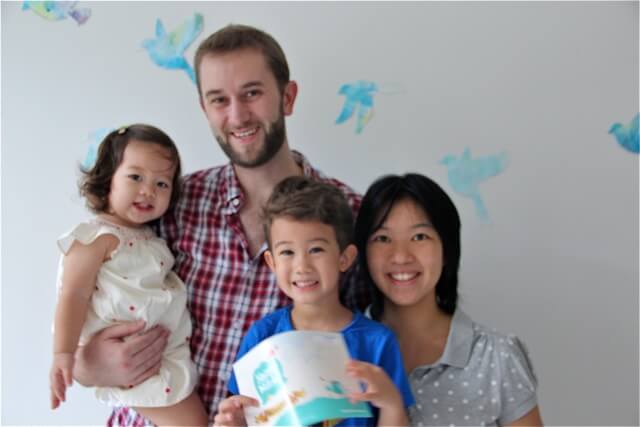 In the months of August and September 2012, Little Day Out held a contest in search of the Top Little Day Out Reviewer of places to go in Singapore. And we've found our winner – Deborah Gifford – mother of two children, 4 year old James and 1.5 year old Eleanor. Congratulations Deborah!
Deborah submitted the highest number of reviews of different places around Singapore that she had visited with her kids. Little Day Out caught up with Deborah…
Little Day Out: What are your favourite places around Singapore to bring your kids to?
Little Day Out: How have you and your kids benefitted from having little day outs?
Deborah: We get some outdoor time together – exercise and sunshine.  Too much time indoors will give you cabin fever, especially if you have active little ones.
Deborah: It's easy to navigate and keeps up to date on a weekly basis so that I can find out about cool events last minute if I'm racking my brains for something different to do on a weekend.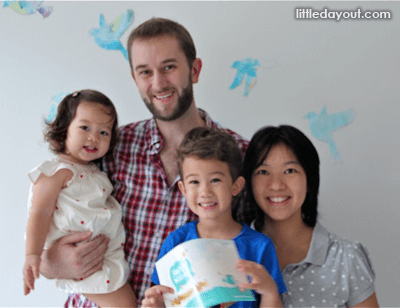 The Gifford Family – John, Deborah, 4 year old James and 1.5 year old Eleanor
Deborah won four free passes sponsored by 
Happy Willow
 – An Enchanting Play Garden, a unique indoor playground for kids from 9 months to 9 years old!
It was great meeting you Deborah and we wish you many more happy little day outs!
Thank you one and all for sharing your reviews of the various places you've been to at Little Day Out, how your kids enjoyed it and all the tips thus far. Do continue sharing your experiences of places around Singapore that you have been to. With your input and reviews, we can help create a better resource for more families to create memorable experiences together!