As the time for Christmas shopping approaches, finding a present for a loved one can be quite a struggle especially with the many different items to choose from. Here are some ideas for Christmas presents that are suitable for kids, tech lovers, beauty gurus and foodies. There's sure to be something on the list suitable for your Christmas giftee.
---
Little Day Out's Christmas Gift Guide 2021
For Kids and Family
Sing a Song of Hawker Food
If you are looking for a gift to celebrate Christmas and Singapore's unique hawker culture, "Sing a Song of Hawker Food" is the book to get!
Imagine Humpty Dumpty enjoying kaya toast, Jack and Jill grilling satay on a hill and the three blind mice eating chicken rice at the hawker centre. Wouldn't that be a funny sight? Sing-along to these nursery rhymes with a local twist! Each rhyme also comes with a sing-along video with the authors and illustrators using the Augmented Reality function in this fun-filled book.
Written by Singapore hawker food-loving authors, Lianne Ong and Janice Khoo, this book promises to entertain young readers through clever lyrics, familiar rhythms and cheeky illustrations. Most importantly, it creatively introduces children to Singapore's well-loved hawker fare!
Get your copy of 'Sing a Song of Hawker Food' at all major bookstores and @lazada.sg. This book is published by World Scientific Education. Get your copy at major bookstores and online at Lazada here.
---
myFirstFone WatchPhone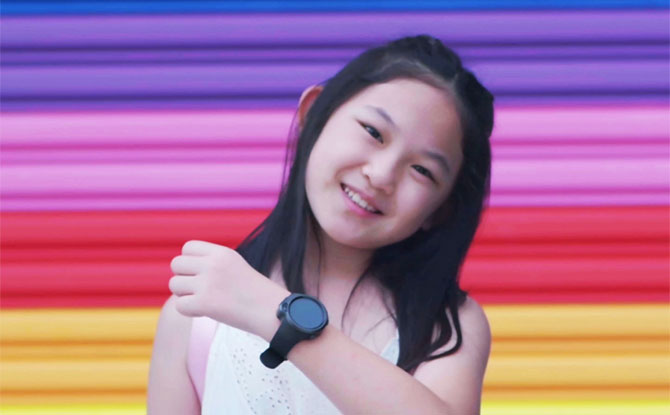 As we let our kids be more independent, it is still important to contact and locate them when necessary. myFirst Fone R1 is a the first round shape 4G LTE Music Smartwatch Phone specially designed for next-gen Kids. This all-in-one device is a combination of phone, music player, camera, clock, GPS tracker and fitness tracker. Read our review on this product here.
---
Chope Game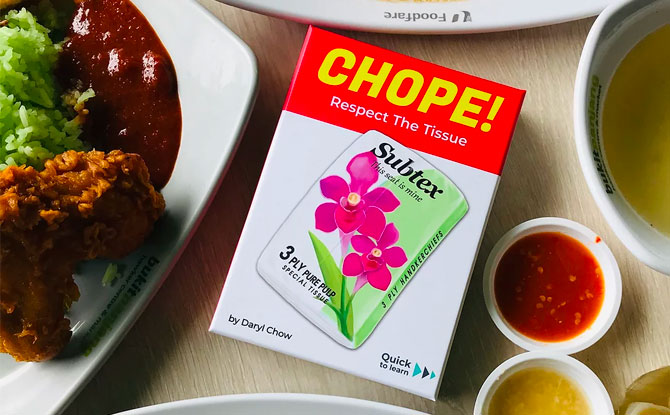 Seize your food and capture your table in this fast-paced family game. Chope! is a table-grabbing, food-snatching push-your-luck game about Singaporean food culture
by Daryl Chow. This game is sure to facilitate lots of fun family nights and game nights. Read more about it here.
---
Toy Camera
For these little shutterbugs, a fab gift to consider when birthdays or special occasions roll around is a kid's digital camera, one that's designed specifically for easy and fun use by children. See some options at our list here.
---
Adjustable Kids Cotton Hat with Detachable Protective Face Shield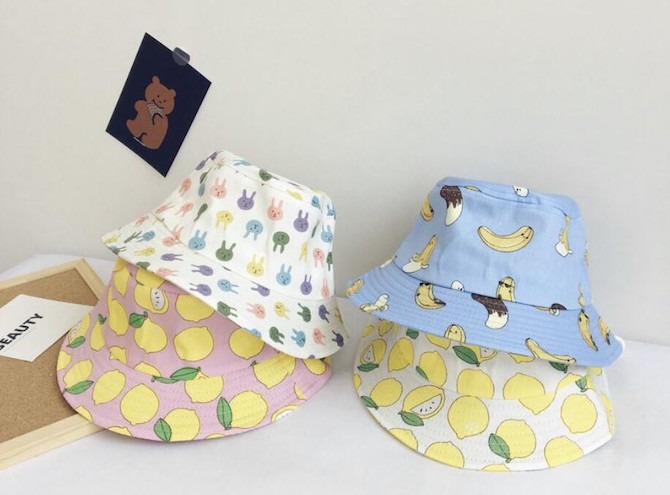 Protect little ones when they are out in the sun with these cute Adjustable Kids Cotton Hats made with breathable soft cotton and also come with a transparent TPU face cover. See that and other useful outdoor adventure products here.
---
JBL JR310 Headphones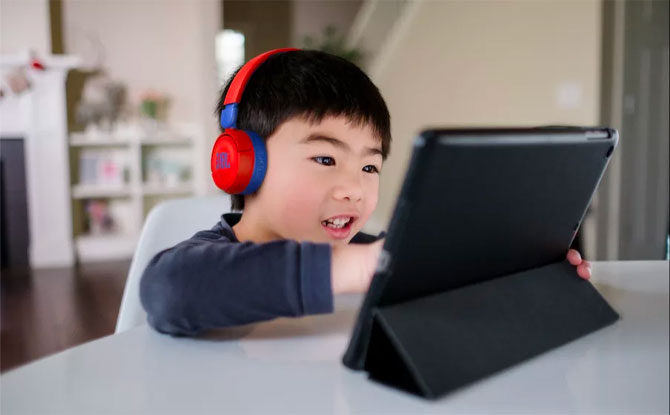 JBL legendary sound is designed to never exceed 85dB making them safe for even the youngest music fans. There are Custom designed ear cushions and headbands with cool colors and they come equipped with an anti-tangling cable with a mic and remote. Get them here.
---
Portable Doodle Bag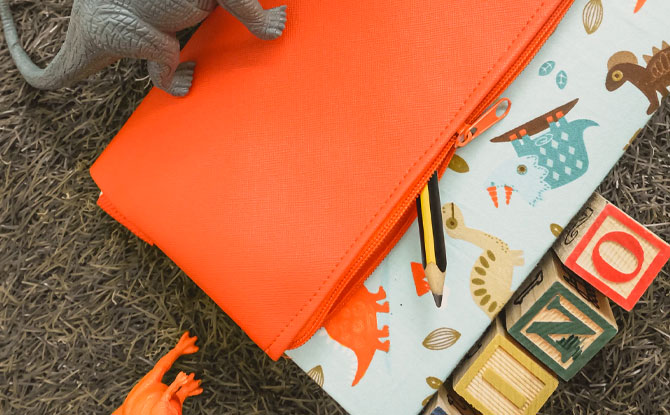 The perfect on-the-go doodle or writing companion for little ones, this cute purse book has a unique pencil case compartment for stationery and a pouch for small toys. It also comes with two refillable notebooks and can be customized with the receiver's name. Read more about it here.
---
Hip pack
Have quick access to essentials like keys, wallet and phone without having to fish around in a bag. It can be slung cross-body, so wearers don't have to worry about appearing stodgy. Many sports and backpack brands have good-looking options, such as Herschel, Adidas, Under Armour and Puma.
---
Teens
Scrapbook
Scrapbooking is a great activity to preserve your best photographs and moments. The PaperMarket offers it in a variety of designs or also plain, ring bound, with sleeve protectors in varying sizes. There are also many other gifts that are great for a crafty kid at the site here.
---
Sunset Lamp
Make golden hour every hour with the sunset lamp. It's now easy to take photos with good vibes is effortless. Take this real-life filter into the room that can instantly make any photo or video even more aesthetic. It's also makes a great ambient lighting. Get it on sites such as Shopee, Amazon or the original lamp here.
---
Photo Printer
Let your photos exist as more than just bits and bytes. A photo printer is a great present for anyone who enjoys taking lots of pictures to capture memories. Let them choose a few special ones to keep and carry with them or as a decoration for their space. Get it here.
---
LEGO
When it comes to toy gifts, LEGO is a crowd-pleaser that will be appreciated by many. Browse a selection of LEGO sets and find LEGO sets to match every interest, from Arts & Crafts to Animals, Vehicles and more. See some here.
---
Ring Light
For teens who enjoy spending their free time on social media platforms such as TikTok or even for taking photos, a ring light is a great gift that they are sure to appreciate. It's also great for any teens looking to dive into content making to elevate any content they produce. Find them on platforms such as Amazon here.
---
Sports
Kydra Activewear
Created for people who are always on the go with ever-changing schedules, Kydra's sportswear is intended to keep wearers looking sharp whether they are in the gym studio or out on the streets. Men aren't left out either, with a range of shorts, tees and tanks available. Website
---
Hydroflask
Hydroflask is a well-known vacuum flask brand that keeps hot beverages hot for up to 6 hours or keeps iced ones cold for up to 24 hours. Whether you're all about "going green" and reducing waste or simply want to hydrate, this is a great gift to add to the gym bag. Get it here.
---
MYË active
Made from up to 12 recycled water bottles each, MYË's consciously designed sports bras, leggings, and shorts priced from S$68, this gift is great for those looking to get a gift while being mindful of the planet this gifting season. Read more here.
---
Foam Roller
For those who need a good stretch after their workout, foam muscle rollers are a good piece of equipment that helps to relieve Muscles Tension and increase Muscle Reflexology. There are various places to get them such as Decathlon and other sports shops. Find some on Amazon here.
---
Ping Pong Table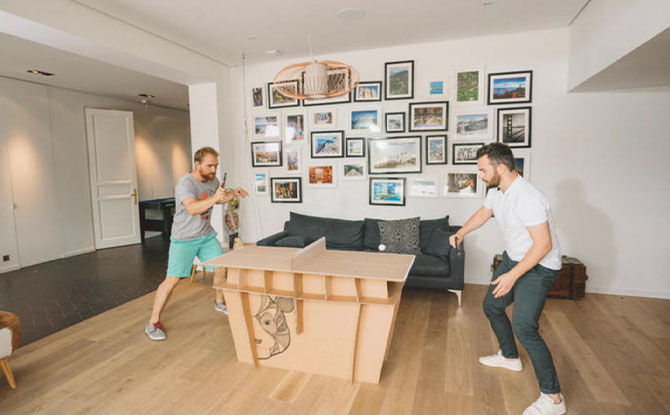 This Ping Pong Table is great for home, the office, or elsewhere, and without the need for a lot of space. With a wooden tabletop for bounce, reinforced cardboard structure for greater stability, the PPT 100 Small is a great gift and addition to the space for some fun and relaxation. Website
---
Beauty
Relaxing Pillow Spray
Give the gift of good rest with a beautifully scented pillow mist that's designed for users to unwind and settle in. Crabtree & Evelyn Stars In The Night Room Mist is a warm, sweet scent that's highly comforting and there are many other scents such as L'Occitane Cocon de Serenite is a soothing mix of lavender and sweet orange. Website
---
Rare Beauty Perfect Strokes Universal Volumizing Mascara
Get full, fluffy lashes without having to work out clumps or clean up smudges. The brush is designed to work on eyes of all shapes and sizes, with long and short bristles that catch and coat every lash. Read more about some beauty time savers here such as this mascara here.
---
Saturday Skin Rub-A-Dub Refining Peel Gel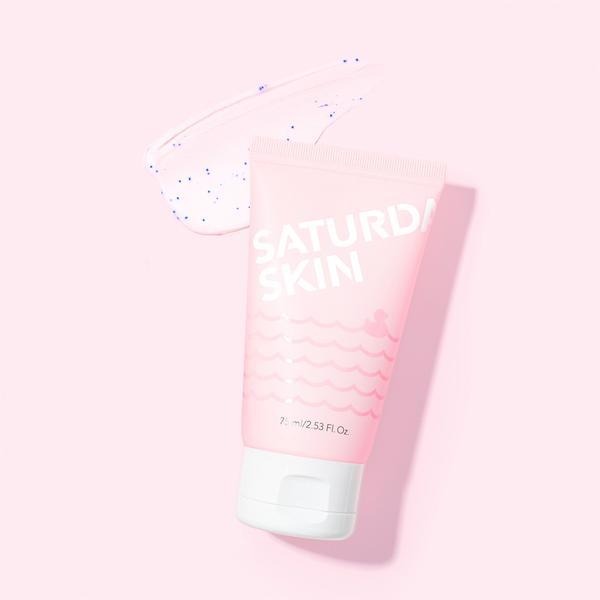 While a vigorous scrub may seem like a simple fix, that's really not such a good idea, particularly for sensitive, delicate or mature skin. Using natural enzymes derived from papaya and pineapple as well as peptides, this cruelty-free super gentle chemical peel from Saturday Skin lets you simply massage away the dead cells and impurities that clog and dull skin. Website
---
Sexylook Pure Jelly Masks
In our humid climate, beauty cool-aids are sure to be an appreciated gift. Besides providing immediate sensorial comfort, they also help to soothe, purify and replenish lost moisture. These Jelly Masks help to minimise redness and shrink pores while balancing the skin's oil and moisture levels. Read more here.
---
Hourglass Scattered Light Glitter Eyeshadow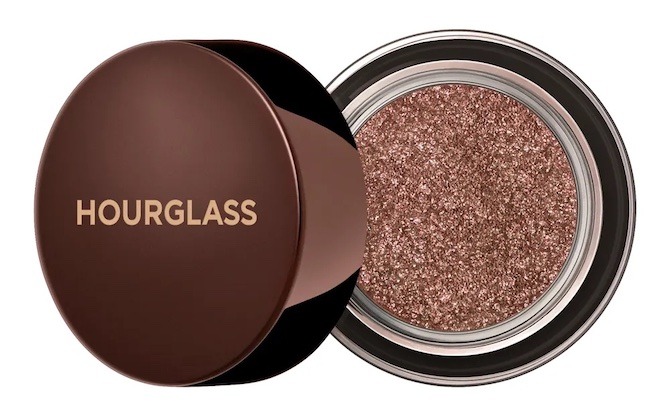 With the lower half of our faces are obscured by masks most of the time, many women are, understandably, shifting the focus of their makeup to their eyes instead. This cream glitter shadow is  great time when you want to add a bit of razzle-dazzle to your eyes. Best of all? It's smudge-proof. Read more about it here.
---
Techies
Mechanical Keyboard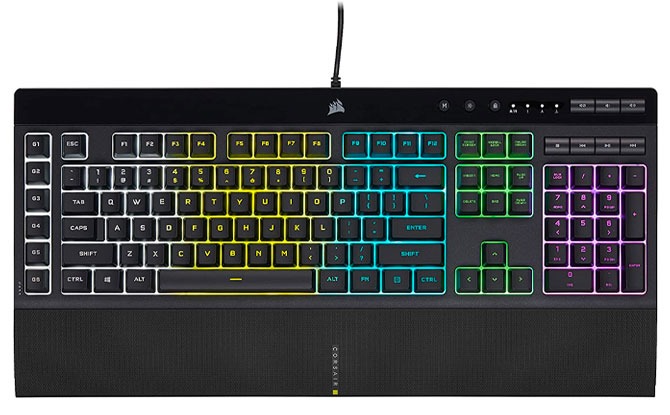 With all the time working from home, mechanical keyboards are a versatile addition to any home office. There are many different types of mechanical switches, with the three main types being tactile, clicky, and linear, which offer a different feel. Be it to increase productivity or to add some ASMR to the work routine, this is a unqiue gift to get this Christmas. Get one here.
---
AirTag
If you're looking for a gift for an Apple user, consider an AirTag. An AirTag makes it easy to keep track of things such as keys, backpacks, luggage and more. If you can't find an item, simply ping the AirTag. If it is nearby, your iPhone can lead you straight to it with Precision Finding. Read more here.
---
Spotify Gift Card
Give the gift of Spotify Premium this Christmas for music on the go or while working. You can get a Spotify gift card from many leading electronic and retail stores. Do note that the gift cards can only be used to get Premium Individual plans. Read more here.
---
Powerbank
All portable gadgets have a limited battery life, thus, a power bank is always a great gift to get for any tech-lover so that they can stay plugged in while on the go. The iMuto 20,000mah power bank has a 20,000mAh capacity that means you can charge the average smartphone over four times without a problem. Read more here.
---
Food
Revive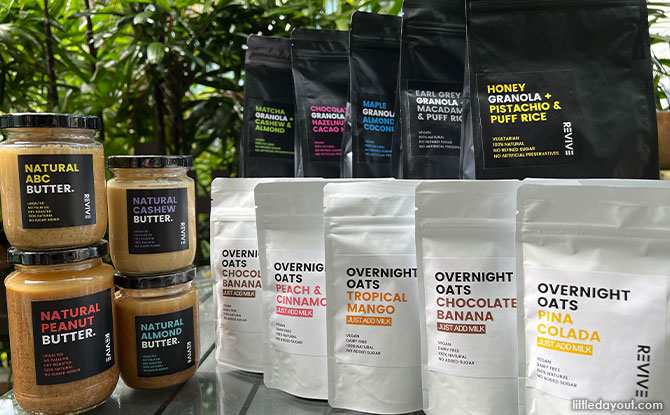 Many of us aspire to live a healthy lifestyle with balanced and nutritious meals. Revive's affordable, tasty and nutritious products make healthier living easier to incorporate into each day. Choose from their range of delicious food products such as granola, nut butter and overnight oats. Read more here.
---
Coffee Beans
Hook Coffee is a home-grown brand founded by two Singaporeans. They offer sustainably grown and ethically produced coffee beans that are lovingly roasted and caringly packed. They also provide in drip coffee bags for those who don't have a coffee machine. Read more about them here.
---
Baked Goods
Get a gift box filled with yummy baked goods from the Whole Kitchen for Christmas. They are offering gift sets that start from $29 and prices go up to $199 for a festive hamper. See more details and other festive hampers at our link here.
---
F&B Gift Cards
A card that usually can't go wrong, some popular food and beverage gift cards that make great Christmas gifts include Starbucks cards for the coffee lover or a Koi Card for those who enjoy drinking bubble tea. You can also get them You can also get them IKEA gift cards for those who want to enjoy their iconic meatballs.
---
Leckerbaer Danish Cookies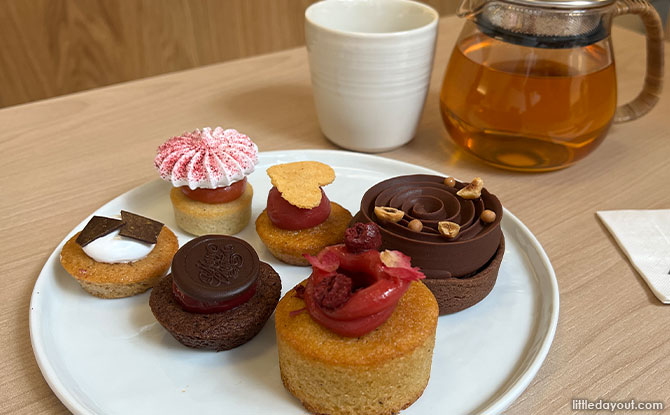 Småkager, pronounced 'smaw-kay-er', is an umbrella term for a traditional Danish butter cookie that comes in a variety of ingredients, shapes, and consistency. Customers searching for festive treats and gifts can get a box of 8, 12 or 16 småkagers from well-known brand Leckerbaer within their flagship store or have them delivered via Leckerbaer's website. Read more here.