If there's one thing we hear from mummies all the time (besides "my kids never do what I say"), it's that they're short of time. Starved of it even.
So it's really not surprising that few of them practice 10-step beauty routines and instead opt for an express car wash sort of process – wash, slap on cream, go. Heck, even those who can spare the time for more thorough skincare steps are sure to have days when they need to dash, or nights when they're too tired to bother with any of it.
But given the many effective multi-tasking beauty offerings available, there's really no reason why you need to skimp on face care to save time. We show you some that will take good care of your skin and have you ready-to-go in a jiffy.
---
Beauty Time Savers
Foreo Luna 3 Plus, $469
This smart gadget not only purifies skin through sonic cleansing, but firms and tightens it too – all in just a few minutes.
---
-- Story continues below --
On one side of the device are soft silicone bristles, as well as thermal touchpoints that deliver gentle heat to open up pores and melt away impurities. On the flip side are two nodes that channel microcurrents into skin to boost regeneration, bringing about a more toned and lifted appearance. (Note: this feature should be used with a conductive, water-based serum.)
Wonderfully low maintenance too – it's rechargeable, waterproof and the brush-head does not need to be replaced. There are two versions available: a pink one for normal skin, and a purple one with extra-soft silicone bristles for sensitive skin.
---
Saborino 5 In 1 Goodnight Sheet Mask Moisture Mild, $21.90 for 28s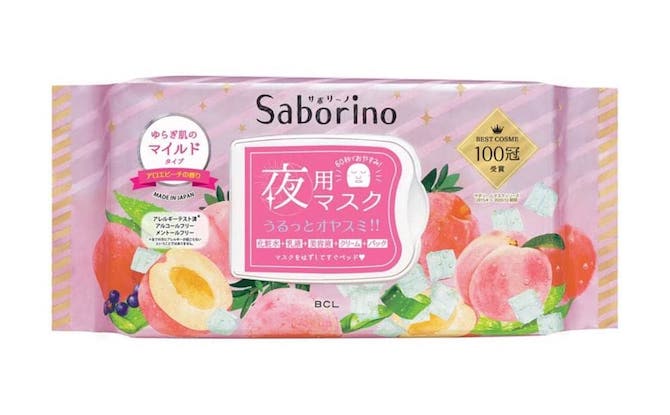 Perfect for nights when you just want to roll straight into bed, this hard worker does the job of a toner, lotion, essence, moisturiser and mask. Packed with a host of plant extracts such as juniper berry, peach leaf and aloe vera, as well as honey, hyaluronic acid and vitamins C and E. It's alcohol- and menthol-free, so sensitive skin need not worry.
---
Drunk Elephant C-Firma Fresh Day Serum, $110
Vitamin C is among the most versatile skincare ingredients around, with proven effectiveness against a host of skin issues. So with a concentration of 15% vitamin C, you know this treatment serum means serious business. Not only does it help to brighten, firm and reduce the signs of photo-ageing, it also has vitamin E and ferulic acid to provide antioxidant protection. Pumpkin ferment helps to exfoliate, giving you smoother skin and enabling the active ingredients to penetrate. One pump of this in the morning takes care of all your skin protection and anti-ageing needs.
---
BSkin Eye Care Multi-Tasking Power Serum, $105
Whether you're concerned about dark circles, puffiness, pigmentation around the eye area, dry and crepey skin or wrinkles, this addresses them all. It boasts the brand's proprietary B2O Complex – a cocktail of extracts from bee ingredients like honey, royal jelly, pollen and propolis, plus Jeju spring water – to protect and strengthen skin. There are other goodies too, such as skin-brightening niacinamide and hydrating aloe vera, all packed into a soothing, lightweight gel that won't clog pores and cause milia seeds.
---
Wishful Honey Balm Jelly Moisturizer, $79
Suitable for all skin types, this tackles a wide range of skin concerns including dryness, oiliness, dull skin, dark spots, rough texture and visible pores. Despite its luxurious texture, it doesn't leave an oily feel and a little goes a long way. It promises to lock in moisture for up to 24 hours, and the cream also contains a lavender-coloured mineral which lends skin a subtle, healthy glow.
---
Dr Jart Cicapair Re-Cover SPF40/PA+++ CC Cream, $57
One for sensitive or irritated skin. This cult favourite is formulated with a high concentration of centella to soothe and repair skin, while its green-to-beige colour changing property neutralises redness and evens skin tone. It's perfect for use on no-makeup days too.
---
MKUP Super Hyaluronic Acid Real Complexion Cream SPF30, $35.90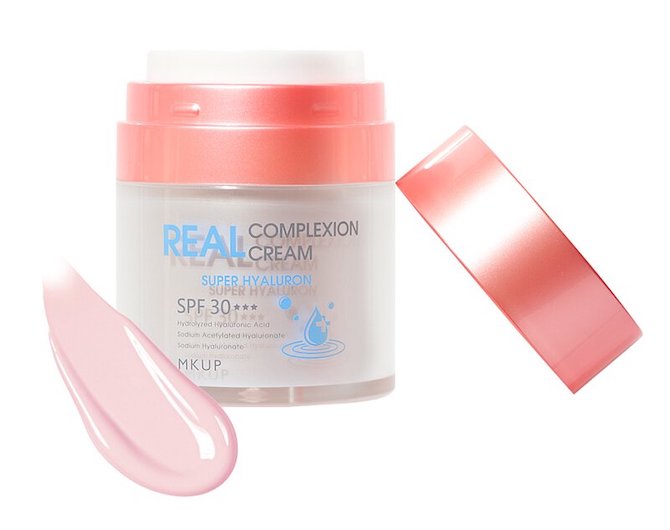 Your one-step to a fresh, dewy mien with lightbulb-like radiance. An instant fix for dull, sallow and tired-looking skin, it has over 11% hyaluronic acid to pump skin full of moisture. At the same time, a whitening essence improves skin tone and ceramides help to strengthen skin. With its light pink tint and SPF, this cream works as treatment, moisturiser, suncare and makeup all at once.
---
Rationale The Tinted Serum SPF50+, $185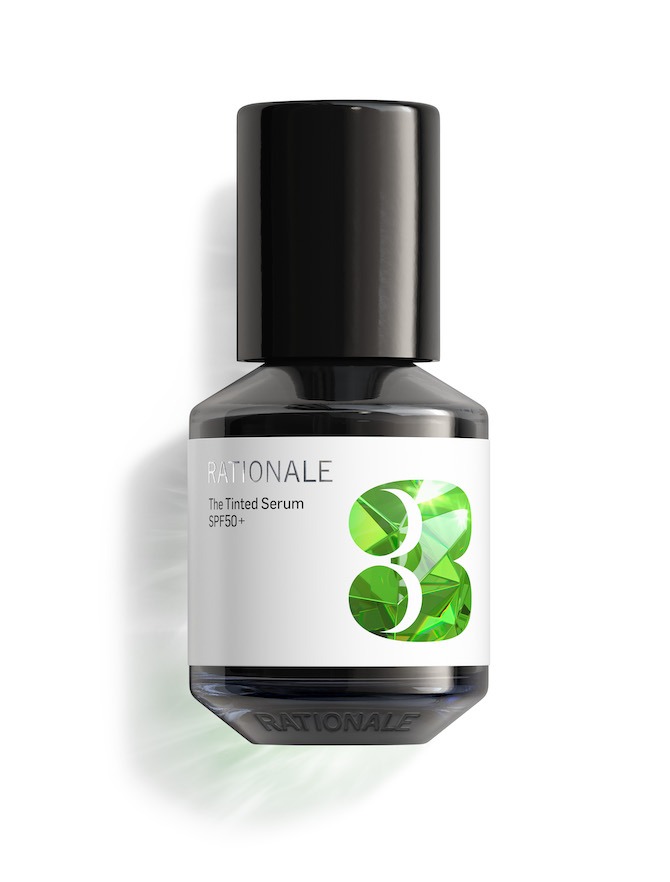 This luxury Australian brand offers a range of innovative products designed to bring about clear, luminous skin, including this one whose formula is the result of 30 years of research. A water-light sunscreen serum, it's got zinc oxide and keratins to block out UV rays, polyphenols to give antioxidant protection, and melanin to prevent sun damage while giving skin a translucent veil of colour.
---
Rare Beauty Perfect Strokes Universal Volumizing Mascara, $33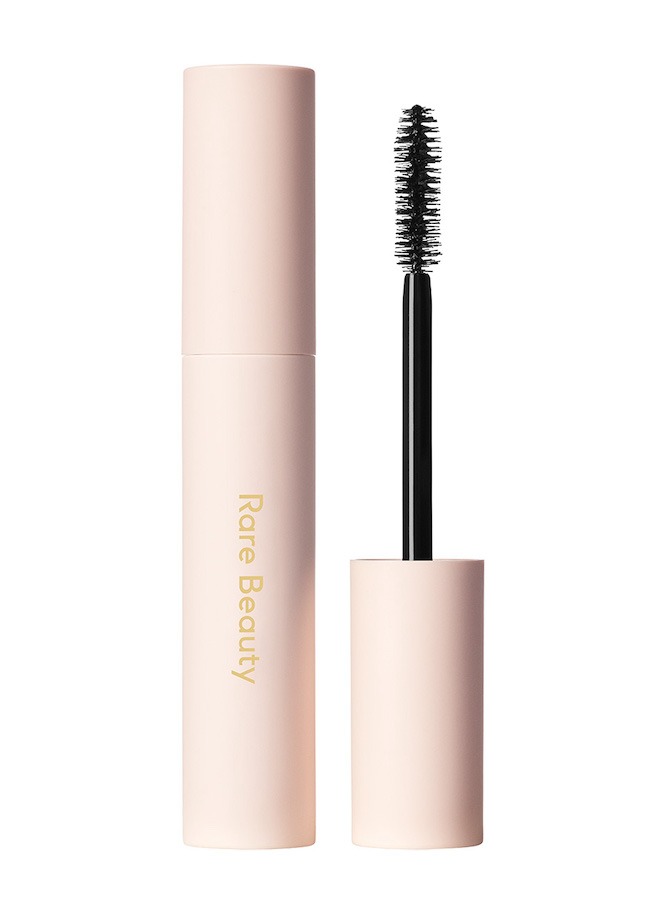 We've heard of universal-flattering makeup colours, now here's a mascara that's been made to suit every lash type. How does this save time? By giving you long, full, fluffy lashes without having to work out clumps or clean up smudges. The brush is designed to work on eyes of all shapes and sizes, with long and short bristles that catch and coat every lash. The formula is water-resistant and ultra black, but also weightless and boosted with conditioners to keep lashes soft, not crunchy and spidery. A few coats of this and you'll look wide awake.
---
The Quick Flick, $42
The reason why many women struggle with wing-tips or cat-eyes is because it's hard to draw flicks which are identical and balanced on both eyes. This time-saving cult product makes it possible to nail the look by using an inked stamp to create them. Yes, exactly like your kid's art stamps. You simply stamp at the outer corner of eyes, then use the accompanying felt-tip liquid eyeliner to line along your lash line. There are different sized stamps available, from Petite to Grand, and four colours.