Hands up, if your kids are always "borrowing" (OK, swiping) your phone to snap photos of….whatever it is that catches their eye at the time.
For these little shutterbugs, a fab gift to consider when birthdays or special occasions roll around is a kid's digital camera, one that's designed specifically for easy and fun use by children.
Not only does having their own camera enable them to capture moments and things special to them, it also encourages creativity and opens up a new way of exploring the world. Not to mention it's a good way to prevent them from being glued to phones and tablets all day.
---
Digital Cameras for Kids
Here, we round up some cool picks to consider.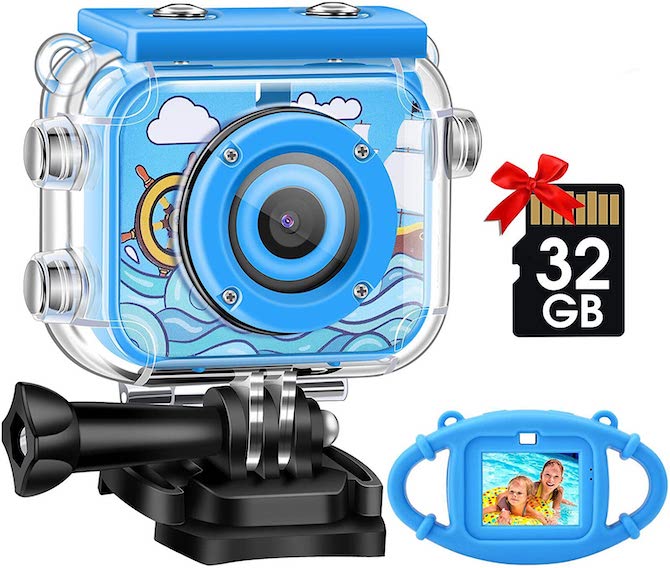 Features:
12MP photos and 1080p/30fps videos
2-inch coloured screen
10 different built-in photo frames, 8 distorting mirror effects and 4 video filters
Timer and continuous shooting function
Waterproof case for use up to 30 metres underwater
Comes with neckband, protective silicone case and tripod bracket
Rechargeable battery
90 minutes continuous recording time
---
Features:
32MP photos and 1080p videos
2-inch LCD screen
4 colour filters and a wide selection of cartoon frames
Comes with cute animal camera cover, neck strap, screen protector and decorative stickers
Rechargeable battery
Made of eco-friendly, child-safe materials
---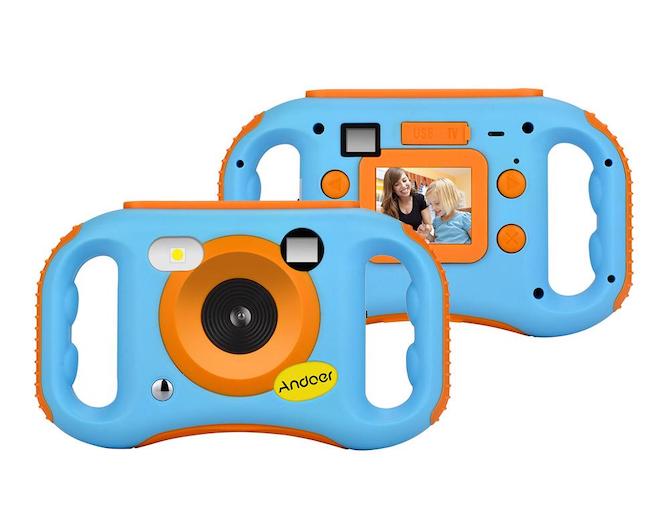 Features:
5MP photos and 1080p videos
77-inch LCD screen
Built-in flash
Selfie and continuous shooting function
Kid-proof silicon case provides full-protection against drops and falls
Has WiFi function for easy transfer of photos and videos from camera to smartphone
Rechargeable battery
90 minutes continuous recording time and 15-days standby time
Made of eco-friendly, child-safe materials
---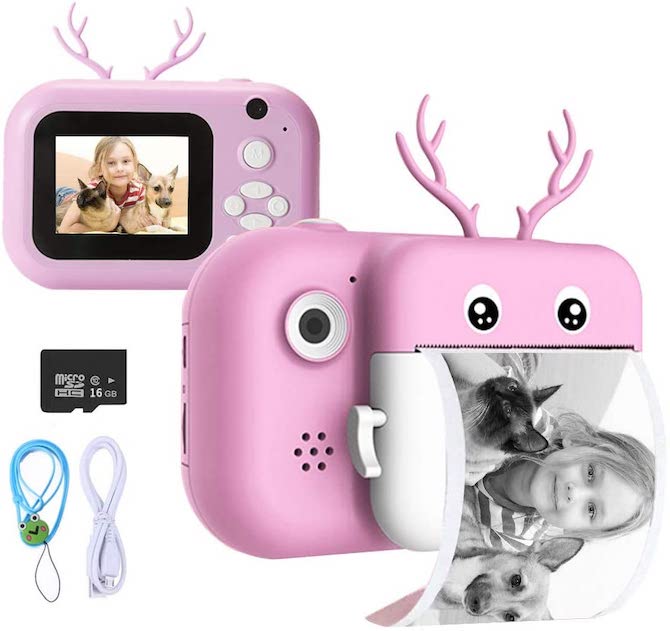 Features:
24MP photos and 1080p videos
4-inch large colour screen
Selfie and timer functions
Comes with a selection of built-in photo frames
Instant black-and-white prints (paper rolls included for 2000 pictures)
Anti-drop silicon case
Rechargeable battery
Up to 3 hours of video recording time
---
Features:
20MP photos and 1080p videos
2-inch colour display
Continuous shooting function
Built-in cartoon stickers and filter effects
Comes with games like Tetris
Rechargeable battery
4-5 hours working time
---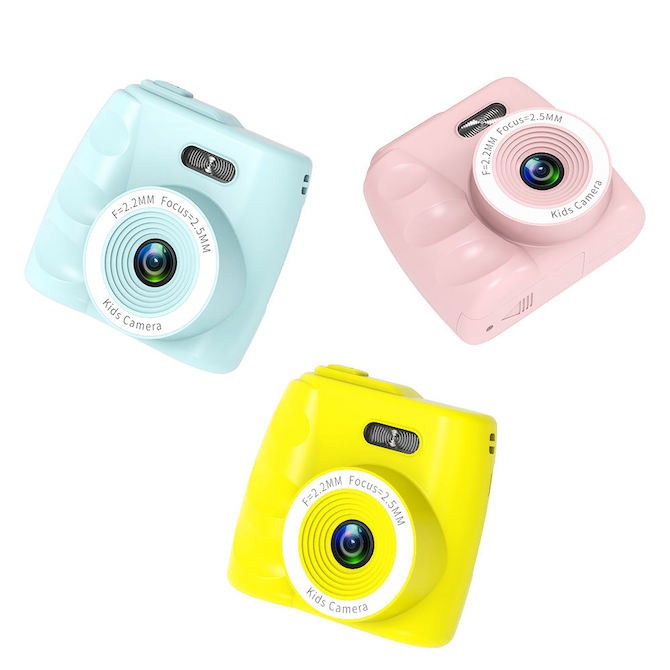 Features:
9MP photos and 720p videos
2-inch display screen
Built-in flash
Burst shooting and time-lapse functions
10 funny frames, 8 colour filters and various mirror effects
Comes with games like jigsaws and Space War
Can be used as an MP3 player
Rechargeable battery
2 hours of video recording time
Auto shut-down function
---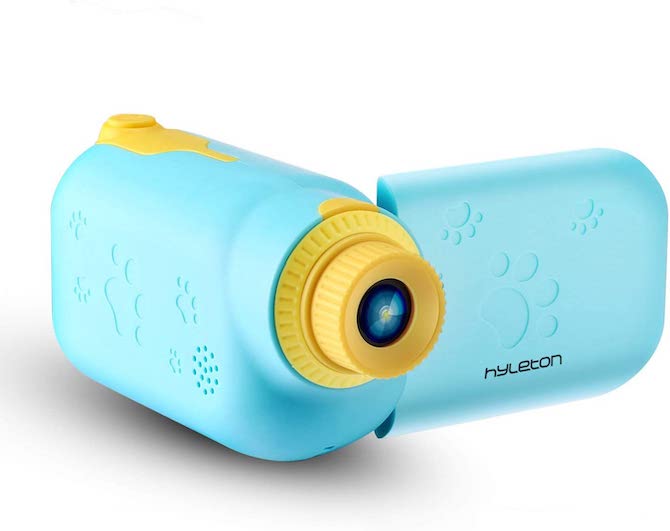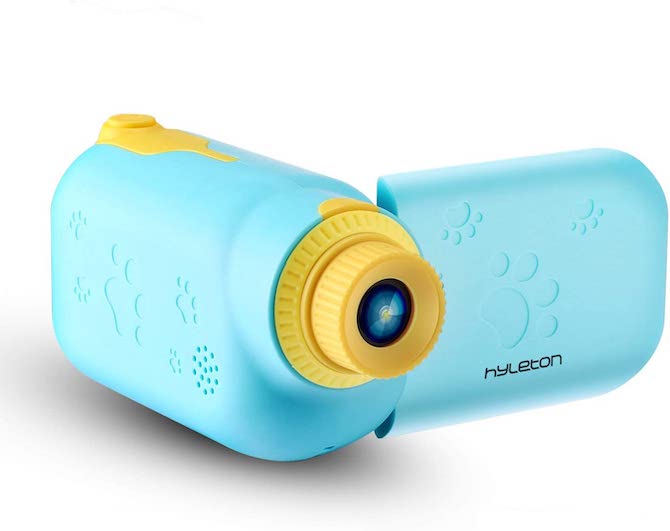 Features:
8MP photos and 1080p videos
4-inch IPS screen
4X digital zoom
10 scene selections and 15 cute photo frames
Built-in games
Rechargeable battery
3-4 hours shooting time
Auto shut-down function
Made of eco-friendly, child-safe materials
---
Features:
18MP photos
2-inch LCD screen
Highly compact design
Selfie and continuous shooting functions
Built-in photo frames and colour filters
Comes with lanyard
Rechargeable battery
3 hours video recording time
---
Features:
5MP photos and 1080p videos
8-inch HD touch screen
Shock-proof silicon design
Built-in flash
Timed selfie and photo-scaling functions
4 colour filters
One-touch sharing function
Rechargeable battery
3-5 hours working time
Made of eco-friendly, child-safe materials