We are seeing more and more searing hot days that seem to drag on interminably.
Apart from immense discomfort and shortened tempers, heat has a very noticeable effect on your face. Pores become enlarged and more visible, skin looks red and blotchy, and your makeup melts and runs.
And according to some studies, an increase of 1 degree Celsius in skin temperature can raise sebum production by 10 per cent. When there's more sebum is mixed with more sweat, you're likely to end up with clogged pores, blackheads and zits.
To stay chill, give these following beauty cool-aids a go. Besides providing immediate sensorial comfort, they also help to soothe, purify and replenish lost moisture.
---
-- Story continues below --
Cooling Beauty Products That Help You Beat The Heat
Dermalogica Clear Start Cooling Aqua Jelly, $41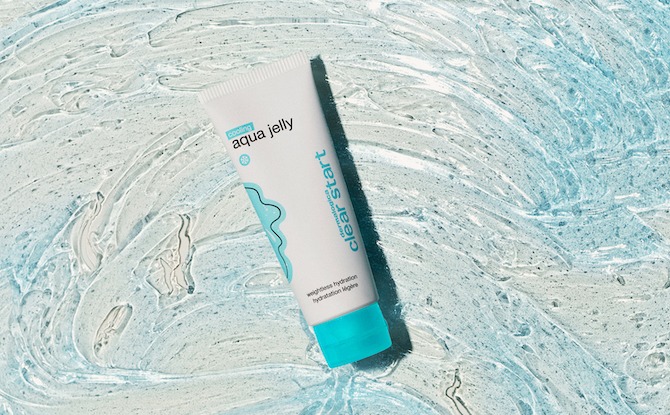 Great for oily and acne-prone complexions, this jelly moisturiser hydrates and refines skin texture while curbing excess sebum. Blue tansy flower oil and blueberry extract soothes irritation and provides antioxidant benefits.
---
Hada Labo Hydrating Snow Dew, $30.90
With a sorbet-like texture that melts into skin, this moisturiser delivers cooling relief, skin-strengthening ceramides and four types of hyaluronic acid for intense hydration. Helps to cut sebum by up to 68% so skin stays fresh and matte.
---
Clarins Hydra Essentiel Cooling Gel, $82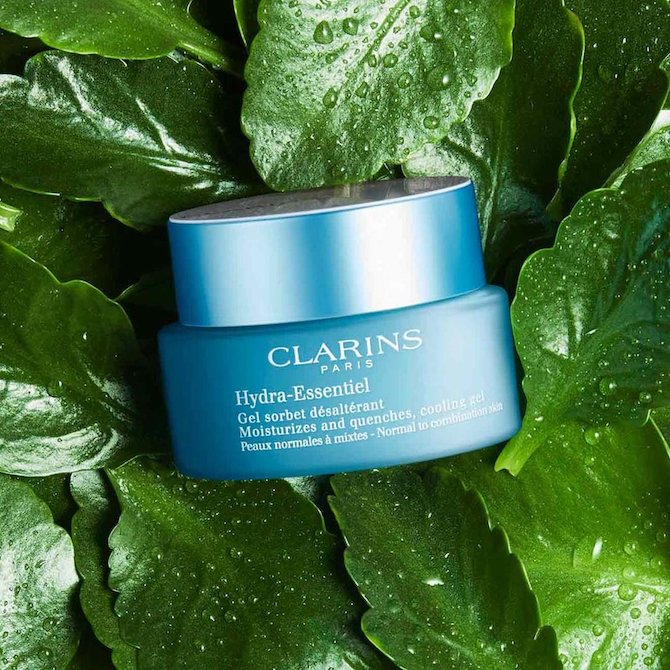 Fresh and non-greasy, it doesn't top up moisture but also to boosts skin's natural production of hyaluronic acid. Keeps your complexion shine-free and radiant even when it's sweltering.
---
Cosmetea P01 Mint Tea Pore Tightening Cooling Gel Cream, $41
A lightweight gel that uses polyphenol-rich peppermint leaf water as a base instead of purified water. Fresh-feeling and quick to absorb, it has green tea seed oil to maintain skin hydration and licorice extract to promote skin radiance.
---
Ohiohoo Oh No Red Cream, $33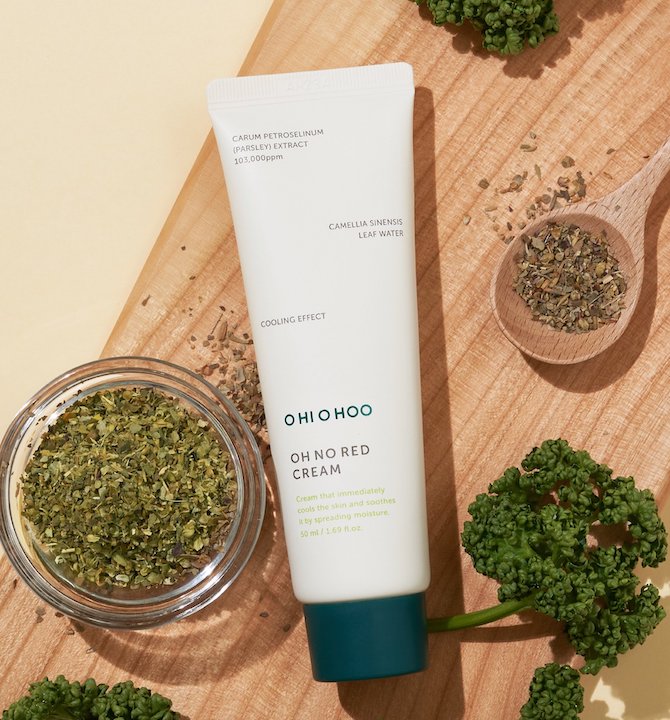 Made for sensitive and blemish-prone skin, it promises an average drop of 3.9 degrees Celsius in skin temperature, thanks to its use of cooling green tea in place of water. Parsley and centella extracts soothe irritation, while a host of moisturising ingredients quench skin's thirst.
---
Sexylook Pure Jelly Masks, $14.90 for box of three sheets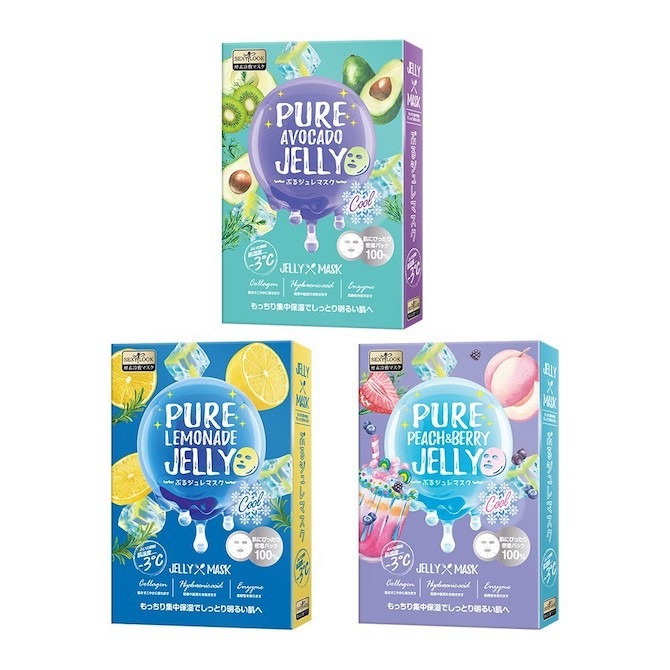 Available in three 'flavours' of Avocado Jelly (acne-fighting), Lemonade Jelly (hydrating) and Peach & Berry Jelly (brightening), these sheet masks immediately bring a dip of 3 degrees Celsius to skin surface, thereby minimising redness and shrinking pores. They also help to balance skin's oil and moisture levels.
---
Lavien Collagen Ice Gel Pad, $42 for box of five packs
Like putting an ice-cold towel on your face, but better. Containing 69% collagen essence and skincare ingredients like eucalyptus and peppermint, it lowers skin temperature by up to 8.7 degrees Celsius. There's even an auto-cooling element that helps the pad to turn cold again after it's removed from the face.
---
Sunplay Watery Cool UV Lotion SPF75/PA+++, $17.20
Delivers a menthol-cool sensation that would have you feeling invigorated and refreshed. It has vitamins C, B5 and E to soften and protect skin, as well as hyaluronic acid to hydrate.
---
Naruko Rose Magic Aqua Cooling Powder, $24.90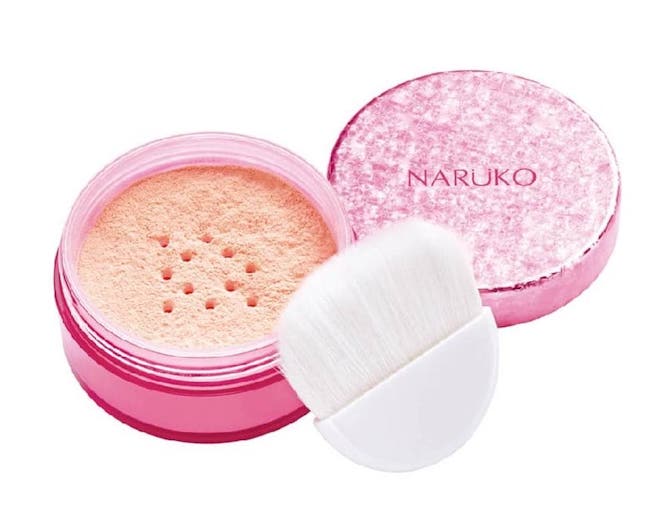 High in water content, this loose powder for the face brings an instant shot of soothing hydration. With its ultra-fine texture, it blends easily over skin to mattify and even skin tone. Use it after foundation to set, or for touch-ups during the day.
---
Origins Original Skin Pore Perfecting Cooling Primer, $65
This frothy mousse primer has a cool-on-contact formula that shrinks pores and smoothens skin so it's well-prepped for makeup. Silica and mineral pigments provide a mattifying effect, while seaweed extract moisturises and willowherb restores glow.
---
Ryo Deep Cleansing & Cooling Shampoo, $16.90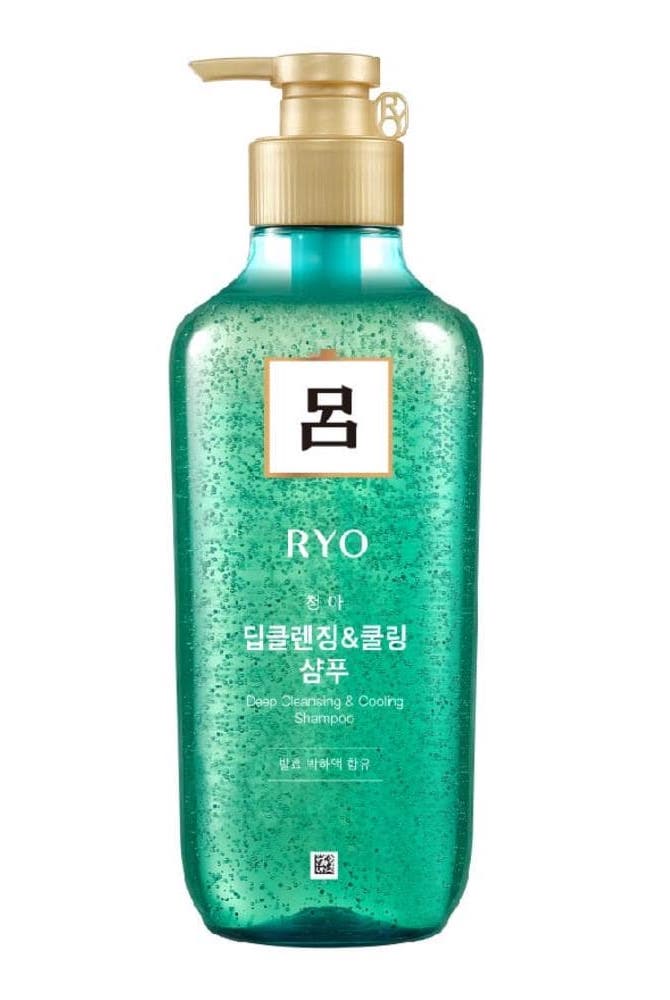 A topseller in Korea, this gently exfoliates dead skin from scalp and removes impurities using micro capsules which contain green tea lactobacillus. Addresses the problems of an oily scalp using plant-based ingredients including fermented mint, pine needle and bamboo sap.
---
OGX Eucalyptus Mint Shampoo, $16.90
Revitalises the scalp with cooling mint extract. Tea tree oil relieves dryness and itchiness, while eucalyptus soothes and promotes healthy care hair growth.
---
Vaseline Fresh & Bright Cooling UV Niacinamide Lotion, $11.80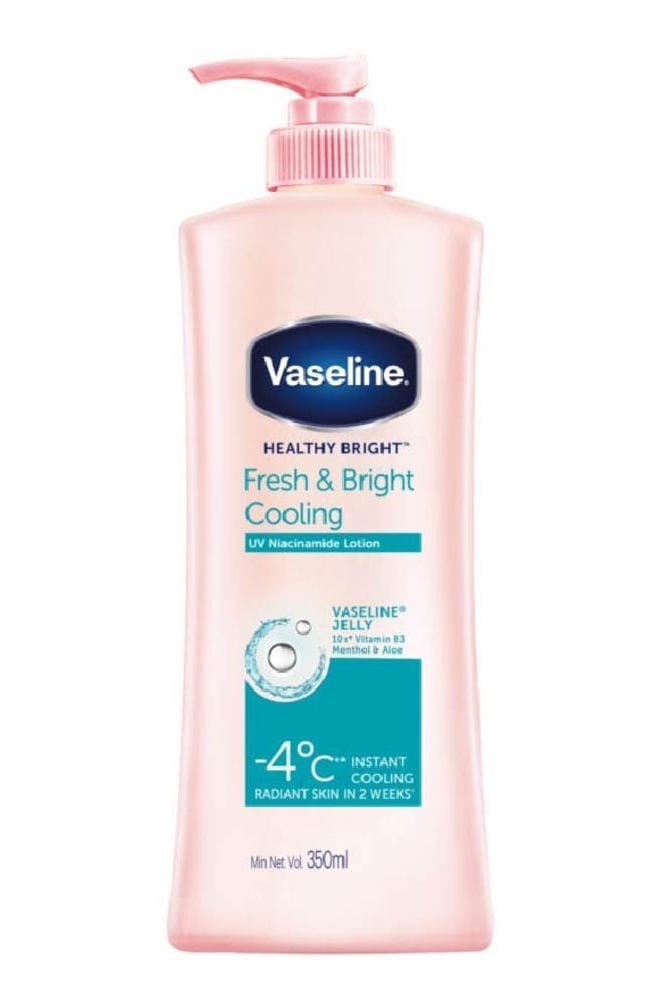 Menthol helps to instantly drop skin temperature by 4 degrees Celsius. Non-sticky but highly moisturising, it has micro-droplets of Vaseline jelly to heal skin damage and niacinamide to brighten skin.