Småkager, pronounced 'smaw-kay-er', is an umbrella term for a traditional Danish butter cookie that comes in a variety of ingredients, shapes, and consistency. Singaporeans can enjoy these treats on home ground at Danish confectionery brand's, Leckerbaer, first flagship store at Keong Saik.
Slightly over a year ago, Leckerbaer, a Copenhagen-based pastry shop made its first overseas debut in Singapore at Orchard Road. Now, at their Keong Saik flagship store, diners can enjoy the småkagers as well as other small bakes and open-faced sourdough sandwiches.
---
Leckerbaer Keong Saik Flagship Store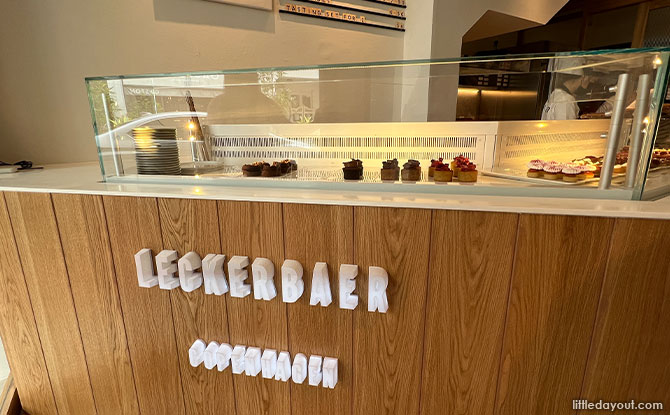 The Leckerbaer Keong Saik Flagship Store has a Scandinavian-inspired interior that captures the essence of Leckerbaer's original store at Ryesgade Street.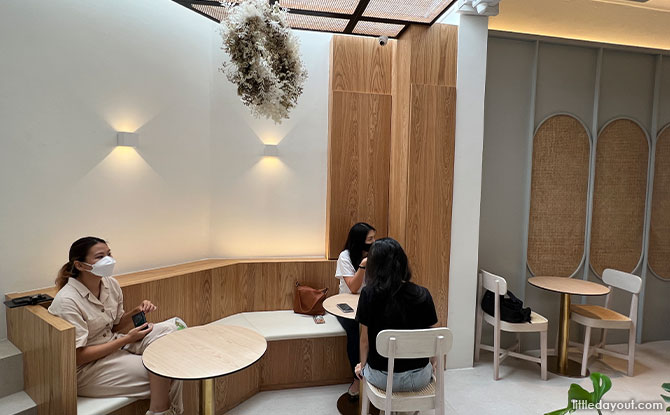 The store is sectioned two, with the entrance being the pastry counter for guests to select the bakes they wish to try and the lounge area with a perforated rattan ceiling, making it a cosy space to unwind from the hustle and bustle of the day.
---
Leckerbaer Keong Saik Menu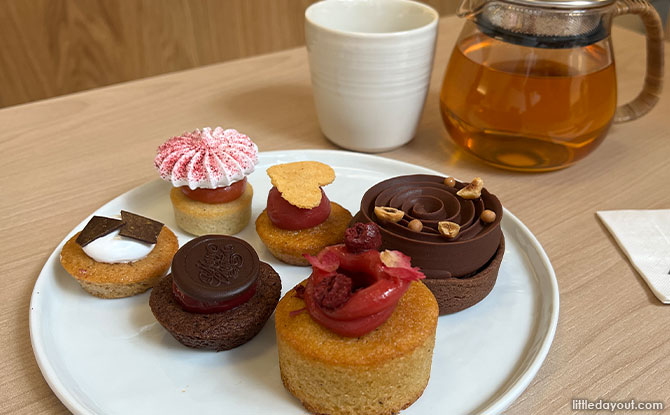 Leckerbaer's flagship store menu will consist of eight core flavours as well as seasonal offerings. Some staples include the Raspberry, which is a sandwich of two buttery cookies and a dollop of raspberry jam. There is also the Caramel, which has a caramel sponge and tart blueberry meringue.
Diners can also look out for seasonal celebrations of Nordic flavours such as verbena and blackcurrant. One such example is their Chocolate, which is a bite-sized brownie perked with calamansi and blackcurrant curd.
They can also try the cinnamon-spiced Hazelnut pastry piped with lemon meringue and a tangy Passion Fruit which layers a blackcurrant-dusted meringue flower atop a passion fruit and blueberry curd and almond pastry. A personal favourite is their Milk cookie which is an Oreo-inspired chocolate cookie pressed with mint filling.
---
Leckerbaer Keong Saik Open-Faced Sandwiches
A flagship exclusive product to try at Leckerbaer Keong Saik is their open-faced sandwiches. The sandwiches come in two flavours: Smoked Salmon & Onsen Egg and Crab & Avocado Salsa.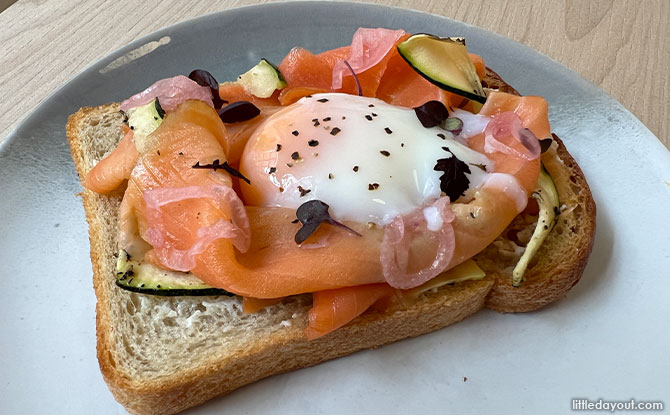 The Smoked Salmon sandwich has strips of smoked Norwegian salmon, crunchy zucchini, pickled onions and fresh peppery mizuna leaves on a cream cheese toast. It is topped with an onsen egg for extra slathers of runny yolk.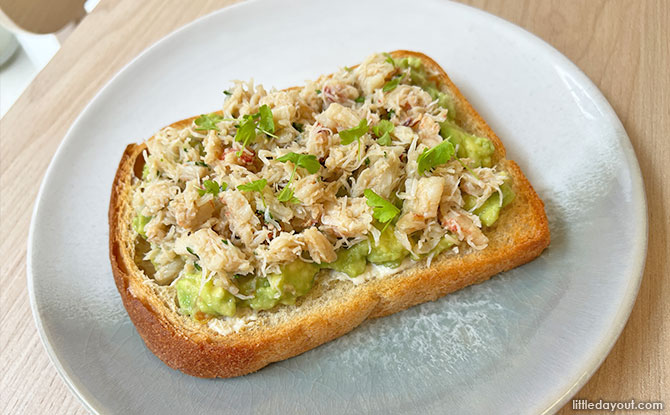 As for the Crab & Avocado Salsa, is an elevated version of the classic avocado toast. It has a generous topping of briny Jonah crab meat and homemade creamy avocado salsa with a tinge of spice and citrus.
---
Artisanal tea by Art of Tea
For drinks, Leckerbaer offers specifically sourced tea from the Los Angeles-based tea artisans. Some interesting pours to choose from include Earl Grey Creme, White Coconut Creme, Pacific Coast Mint or Happy for a subtly floral and fruity sip.
---
Christmas Tea Set at Leckerbaer Keong Saik
As part of their opening falling in line with the festive season, Leckerbaer is offering their Christmas Tea Set that consists of 2 small bakes, 4 Småkager and two individual pots of tea. Customers searching for festive treats and gifts can also get a box of 8, 12 or 16 småkagers within the store or have them delivered via Leckerbaer's webstore.
Leckerbaer Keong Saik is located at 14 Keong Saik Road, Singapore 089121. It opens from 10 am to 10 pm Monday to Thursday; 12 pm to 11.30 pm on Friday and Saturday and 12 pm to 10 pm Sunday.