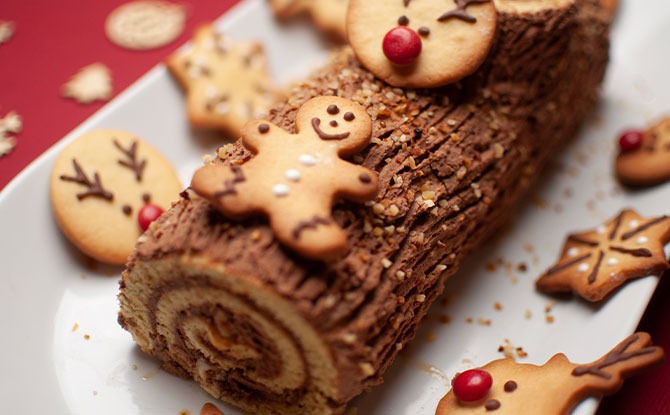 An iconic centrepiece of a Christmas dessert table is a log cake. For those looking on where you can get this festive treat, there are many different choices available. Here are some yule log cakes in Singapore that you can get this Christmas 2021.
---
Where To Buy Christmas Log Cakes In Singapore 2021
BreadTalk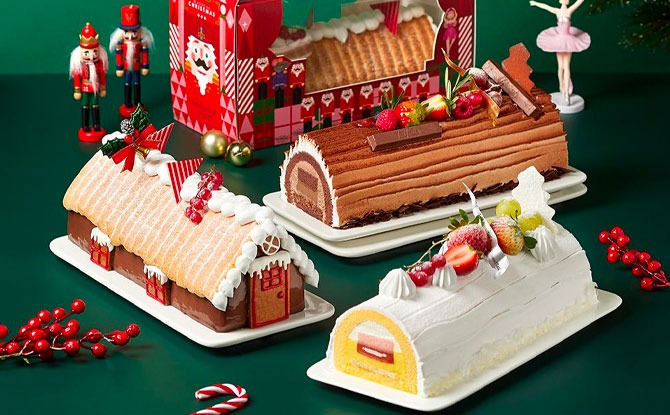 Step into a magical Christmas into BreadTalk's "Land of Sweets" with treats inspired by the classic tale of The Nutcracker. Get cakes such as their Choco Hazelnut Log with chocolate hazelnut cream and chocolate pudding enveloped in a cushiony chocolate chiffon cake. There is also the Dark Forest Hut which has a classic dark forest cake and a layer of finger sponge cake over vanilla white chocolate cream for the hut's roof.
Those looking for a more refreshing option can opt for their Mango Passion Log Log which is made with a orange chiffon roll filled with white chocolate whipped cream, coulis made with guava and strawberry fruit puree, and mango passion mousse.
Pre-order selected Christmas cakes and enjoy 15% to 25% off. Website
TCC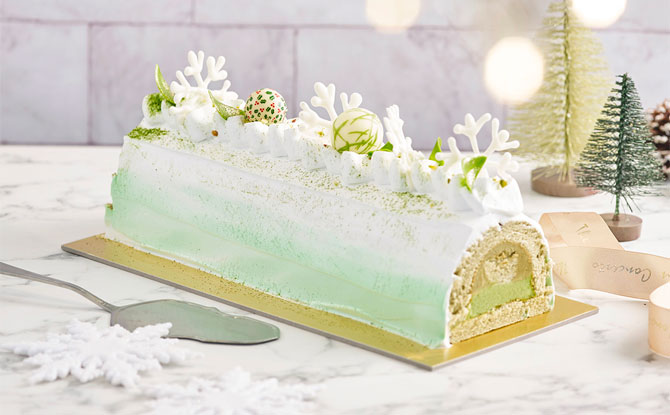 The Connoisseur Concerto or TCC is offering a number of log cakes for Christmas 2021 such as the Aurora which has layers of nutty pistachio cream layered with smooth matcha crème. There is also the Beam of Joy which has a creamy 100% Mao Shan Wang durian pulp, enrobed in a spongy chocolate cake, coated with bittersweet chocolate shards. Website
---
Swensen's
Along with Christmas cheer and gifts, Swensen's is serving up a generous cake-ful of the all-time favourite, Sticky Chewy Chocolate ice cream in the Merry Giftmas log cake. Customers can also order a Jolly Buttercup cake with the Christmas-exclusive ice cream flavour of Malted Peanut Buttercup in a log to shower loved ones with well wishes. For Frozen fans, Swensen's also has two Frozen themed cakes. Website
---
InterContinental Singapore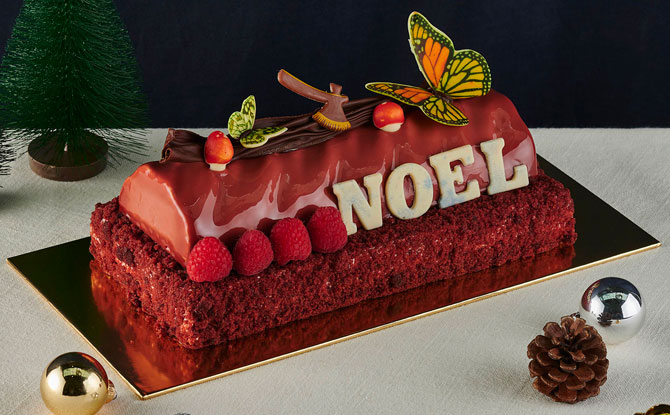 There's sure to be a flavour up your alley from InterContinental Singapore's selection of log cakes. This year they have a Vegan Cinnamon Log cake made with a chocolate sponge cake with cinnamon clementine marmalade, whipped amatika cream and ganache as well as a Red Velvet Bûche de Noël which is a Waldorf-Astoria red velvet sponge cake with lemon cheese frosting and whipped dulcey creméux with spiced apricot confiture and red fruit royaltine. Website
---
Four Seasons
Other than the classic Manjari Chocolate Hazelnut Royaltine and Amarena Cherry Yule Log from Four Seasons, they are also bringing in two new flavours this Christmas. Try their Yuzu and Kumquat Yule Log or Christmas Tree Velvet for a swap of a log cake for a whole tree. Website
---
Emicakes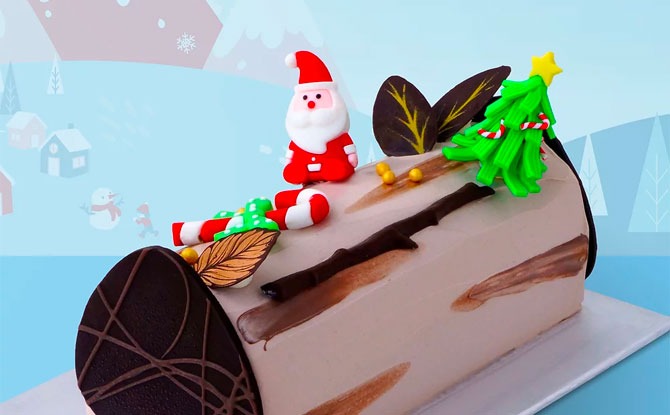 Emicakes has multiple log cakes with various flavours such as Eggless Chocolate cake, D24 Durian, Peach Mango and Chocolate Truffle. These cakes also come with cute Christmas themed toppers. Website
---
The Capitol Kempinski Hotel Singapore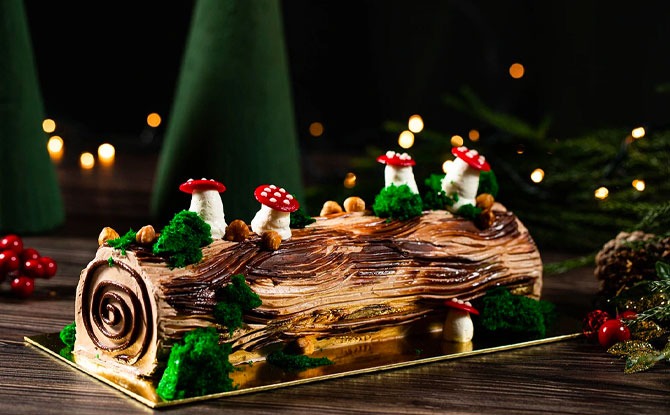 The Capitol Kempinski Hotel Singapore is bringing in two log cakes for the festive season. There is their Classic Chocolate Hazelnut Yule Log with Chocolate Roulade, Hazelnut Ganache and Valrhona Crunchy Pearls as well as their signature Lady in Red Log Cake which is a luscious fruity Genoise cake filled with raspberry, lychee and a hint of rose. Website
---
JW Marriott
Delight in festive sweet treats this holiday season with a selection of signature log cakes amongst others. There are three Christmas log cakes to choose from. The Aurora Chocolate Log cake, White Chocolate Citrus Log cake and Sweet Raspberry Log cake. Website
---
Parkroyal Collection Pickering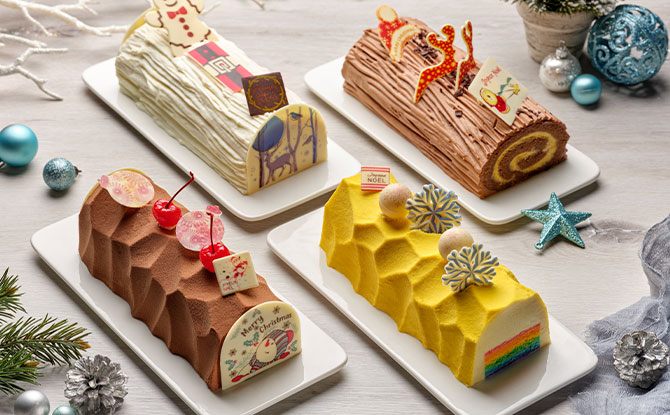 Choose from four yummy variations of a Christmas Yule Log Cake in flavours such as Blackforest, Chocolate Passion Fruit, Strawberry Shortcake and the local favourite, Rainbow Durian.
Pre-orders can be made at the link here.