One of the few positive things to emerge from the pandemic is the boosted interest in active lifestyles and sports (hey, it's a great reason to get off the couch and out of the house).
With more people making sports and exercise a regular part of life, the demand for athleisure wear has also boomed. Stuff like sports bras, loose tanks and bike shorts are figuring more heavily in wardrobes, becoming the default clothing of choice for some even when they're lounging at home or out running errands.
For those hunting for activewear that look good, feel good and are reasonably friendly on the pocket, there's no need to look far. There are many local brands that tick all those boxes and more. Some are also sustainable and earth-friendly in their materials and practices. Here, we round up the labels to check out.
---
Stylish SG Activewear Brands
MYE
This newly launched sustainable activewear label is founder and fashion designer Mai Takemori's riposte to the destructive practices of fast fashion. Its debut collection of sports bras, leggings and shorts is made exclusively from 4,500 recycled plastic bottles. Compared to clothing made from virgin polyester, it's estimated they require 60% less energy and 94% less water to produce, while releasing 32% less carbon dioxide. Packing materials are fully bio-degradable, and a tree is planted for every order to help in reforestation efforts.
---
Vivre Active
Intended for daily wear, gym, yoga and other light to medium intensity sports. Chic and fun, its designs are made to fit the Asian body frame and boast useful features like built-in bras for tank tops and dry-fit fabrics that keep you fresh and odour-free. It also offers a small collection of staples for men and fitness accessories.
---
Kydra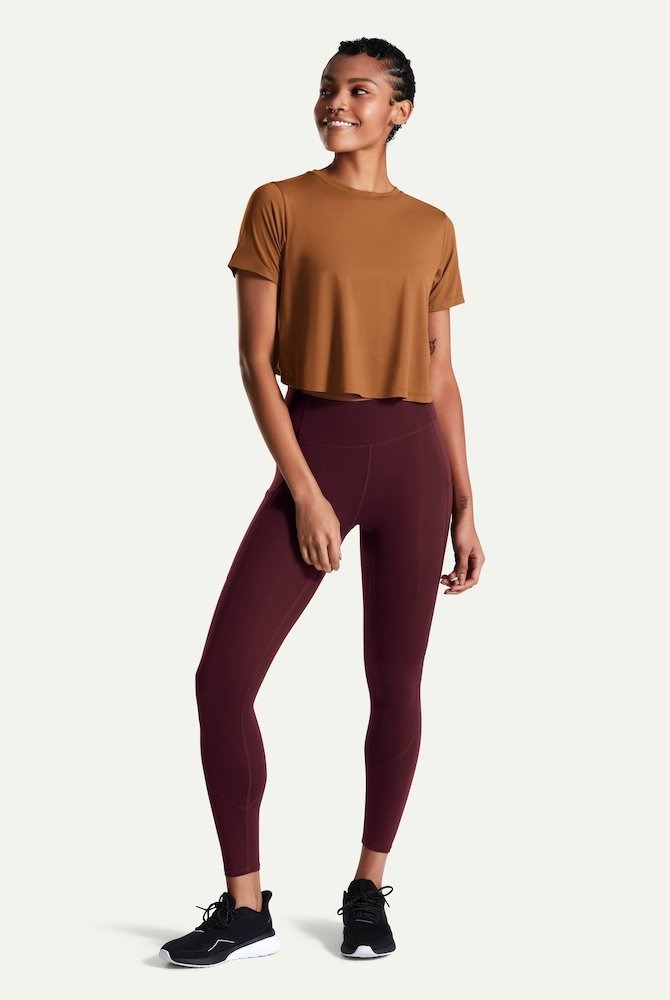 Created for people who are always on the go with ever-changing schedules, Kydra's sportwear are intended to keep you looking sharp whether you're in the gym studio or out on the streets. The key fabrics used are lightweight, breathable for various activities, or sweat-mopping and antibacterial. Men aren't left out either, with a range of shorts, tees and tanks available.
---
Anya Active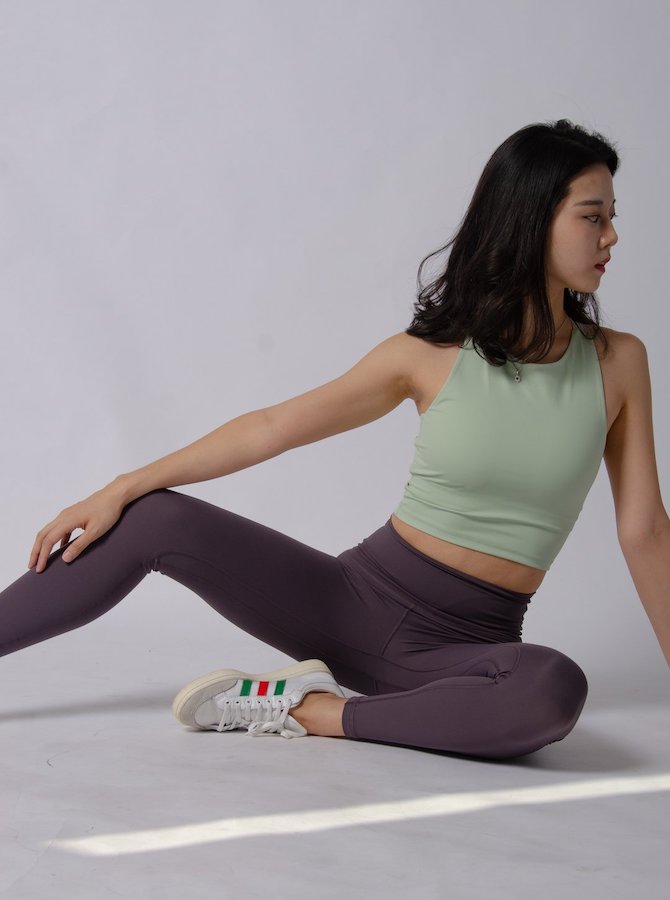 What's not to like about a brand that champions self-affirmation, being kind to oneself and feeling good in your own skin? Pieces are designed specifically to flatter the body so you can work out without feeling self-conscious, and they're also put through the wringer via marathon trainings, HIIT and more to ensure durability.
---
NINJA by YeoMama
YeoMama is known for batik-print fashion, but it has also introduced an activewear sub-line featuring traditional batik motifs. The collection isn't huge for the moment, but the pieces sure are eye-catching and different.
---
Outfyt
Being half-Swedish, founder Stephanie Colhag Yeo has made the clean lines, minimalism and functionality of Scandinavian design key features of her label. Its aesthetic is timeless and the brand is big on sustainability. Designs are made in small batches using sustainable fabrics like Econyl (regenerated nylon), there's no single-use plastic in the supply chain, and orders are packed in biodegradable and compostable bags.
---
Fitta Active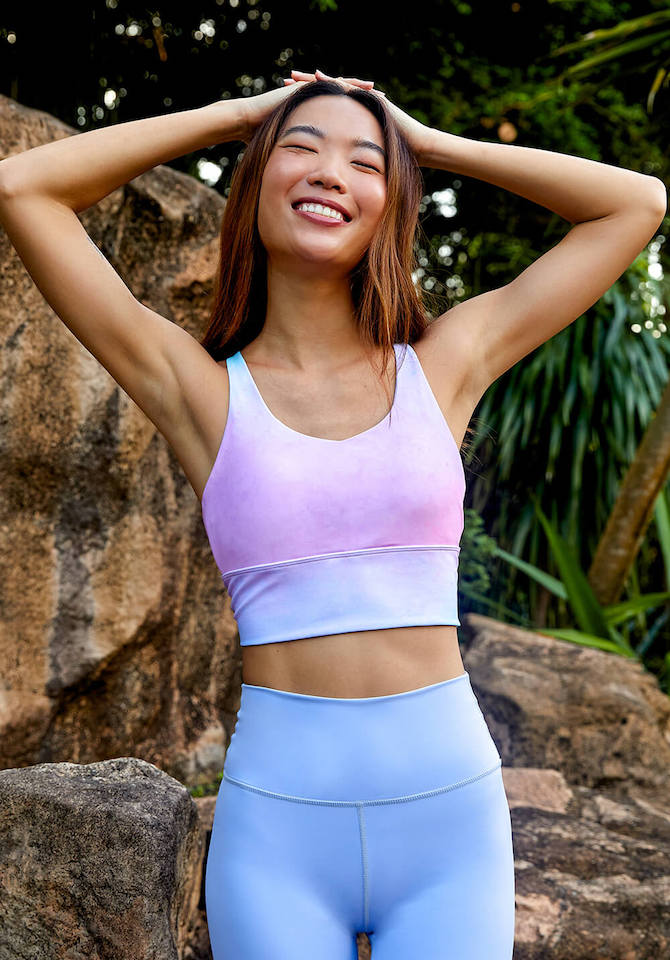 The brainchild of a pair of sisters who are sports enthusiasts, this label aims to deliver quality, comfort and style. Its range of tops, tights and sports bras are mainly geared for yoga, but can just as easily work for other sports. Whether your taste runs towards simple and classic or colourful and cheery, you'll find something that appeals.
---
Yumi Active
Inspired by haute couture, this label infuses a strong design element into its pieces, whether it's in the form of contemporary cuts or prints based on Asian heritage. The clothes are made from high quality sports materials that keep you feeling fresh, comfortable and supported while you sweat out, such as miChill – a super soft fabric that cools down your body by a couple of degrees.
---
Gym Wear Movement
This arose out of founder Pamelina Siow's desire to have the best of both worlds – comfort and trendiness. Without burning a hole in the pocket to get them. Designs are versatile enough to be worn whether you're in the gym, at home, or out and about. Its latest collection is made to address our hot, sticky weather by using a soft, cooling fabric that soaks up moisture, is fast drying and ultra breathable.
---
Revved Athleisure
It has the lofty goal of making activewear that meets the fit and comfort needs of all women. How? By using moisture-wicking fabrics with four-way stretch and coming up with casual-chic designs that can be easily paired with regular clothing and worn to the café, the gym, perhaps even the office. Some of the staplewear products are made from sustainable bamboo fibres.
---
Vaultage
Designed by folks who pretty much live in fitness wear and understand perfectly the sort of comfort, fit and durability that people want from their activewear. The pieces are functional without compromising on looks, and there are options for men too.
---
GLOWco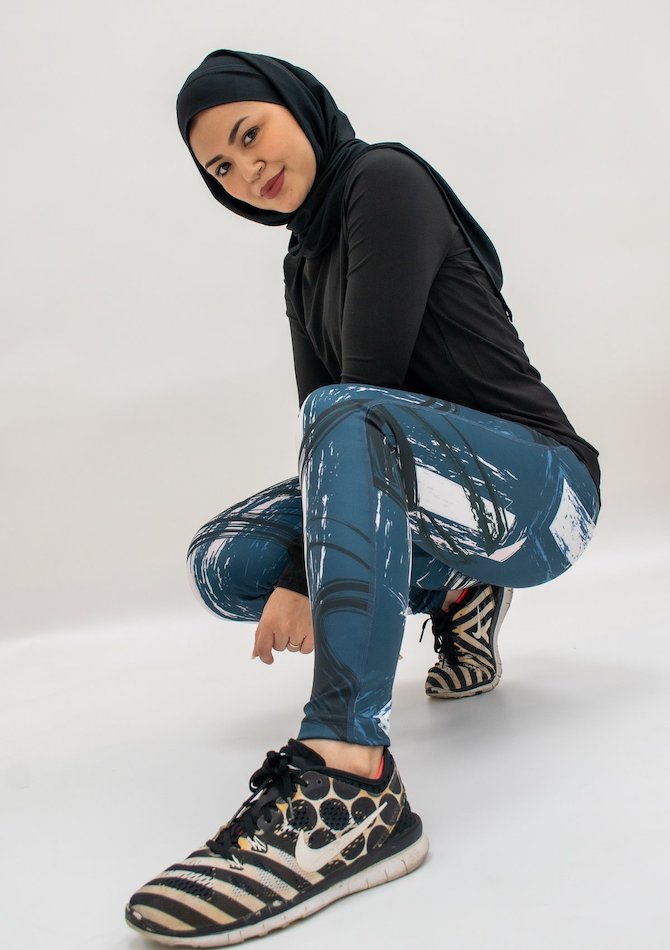 Inclusivity is what this brand is built on. Founder Nawal Alhaddad started this e-store when she found her hijab was getting in the way during her workouts and realised there are other women who want activewear that is modest and functional. Besides curating from brands like Nike and Rauqah, the store also has GLOWco exclusive items and designs such as swim hijabs and printed tights.
---
Eunice Rebekah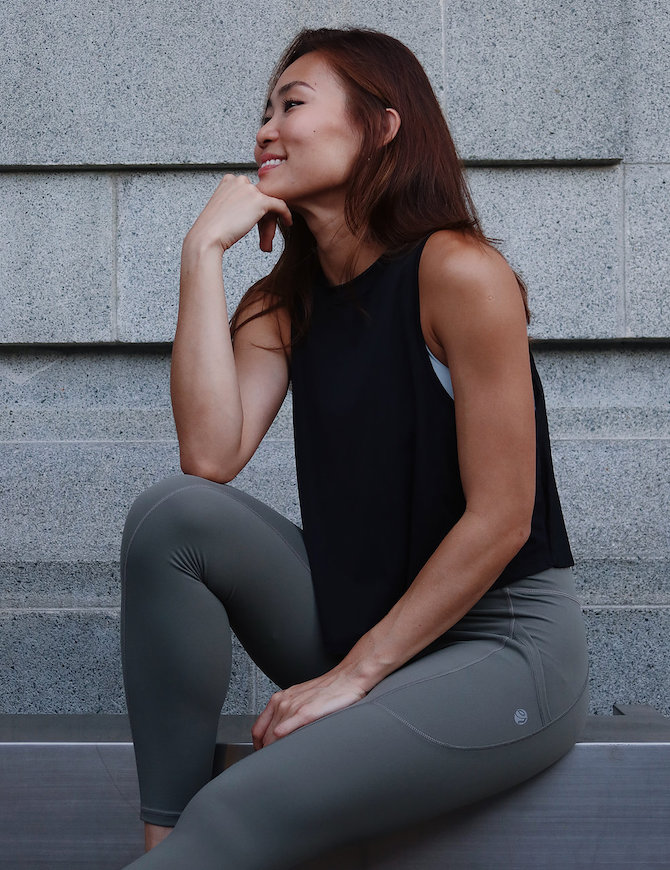 "Lunges to brunches" neatly sums up what this brand is about. Founder Eunice Chua is a lifelong sports buff who got the idea to merge fashion with sportswear during a period when she was undergoing intensive sports rehab and spending loads of time in tights and tanks. The clothing have a slick, classy aesthetic but are wallet-friendly.
---
YOF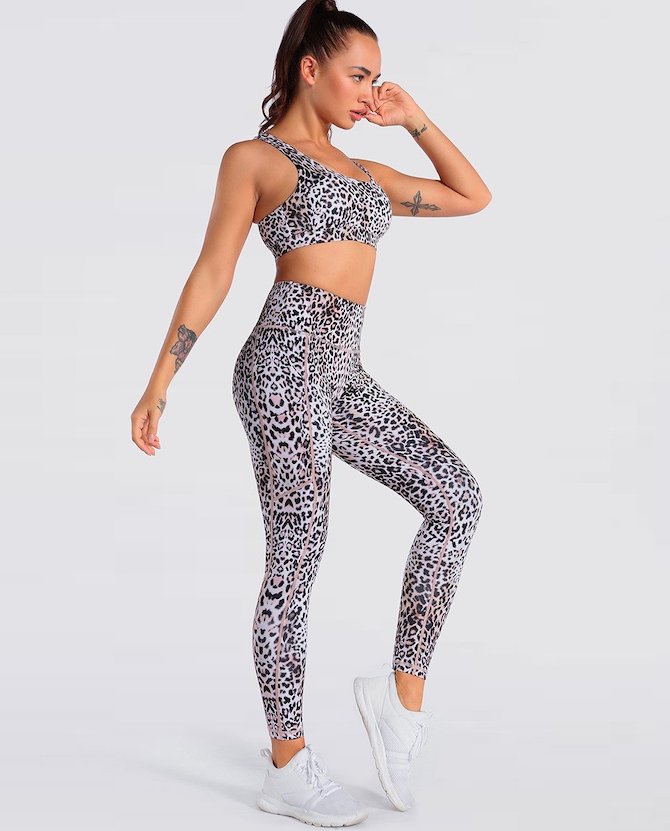 It operates on a core belief that everyone benefits from a clean, green and ethical fashion industry. Its activewear is made mainly from skin-friendly natural fibres or Eco Circle fibres derived from PET bottles and other recycled polyester products. Besides mono-colour basics, there is also a good selection of printed tops and bottoms available.