Christmas time is the season of gift giving, and if you are thinking of sending a gift that has a bit of everything, it is hard to go wrong with a Christmas hamper. There are different options for those looking to get Christmas hampers in Singapore for 2022. Here are some places where you can get one or place your order and have it sent on the way.
---
Where to Shop for Christmas Hampers & Gift Boxes in Singapore
Flower Chimp Singapore
Not only does Flower Chimp Singapore sell flower bouquets, but they also have an array of delectable Christmas Hampers! Their expansive selection of Christmas Hampers features an assortment of cookies, chocolates, alcohol, and other yummy goodies. All wrapped up with a big red bow and ready to be sent to your loved ones with same-day delivery in Singapore. Prices start from $39.90. Follow them on Facebook and Instagram, visit the Flower Chimp website or call +63 31582120.
---
FNP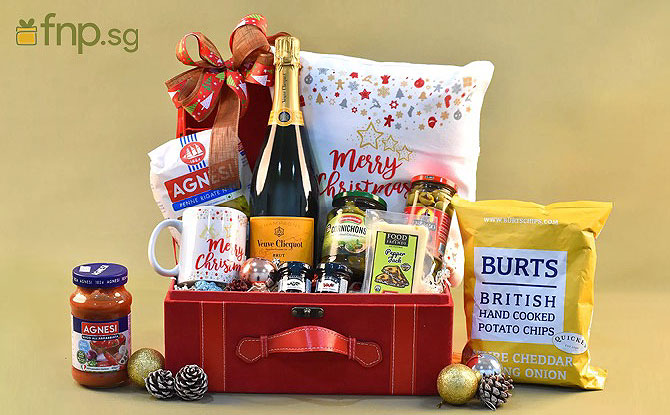 Feel the joy of gift-giving with FNP as you get to choose from loads of festive favourites under a single roof. From the classic Christmas cakes and flowers to fabulous Christmas hampers and personalised indulgences – you will find hundreds of gift ideas that are simply under-the-tree worth. With FNP, you can shop for the perfect gift for friends, family, kids and even co-workers, no matter your budget. Try them out! Also, get more Christmas collections here.
---
Noel Gifts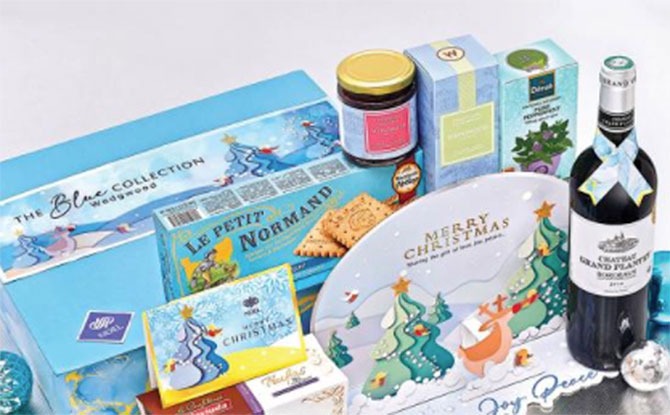 Noel Gifts has been offering gift selections in Singapore since 1975. It is therefore no surprise that you can order a Christmas hamper from them. Their Christmas hampers include those packed with sweet treats all the way to those with a bit of tipple for the adults. Hampers start from around $100. Visit Noel Gifts here.
---
Far East Flora
Far East Flora doesn't only sell flowers – they also offer a range of Christmas hampers starting from around $50. These Christmas hampers and gift boxes range from those with healthy snacks to Christmas wine hampers. You can place your order from the comfort of home and have it sent to the receiver. For the special someone or someone's celebration, there is a Grand Celebration hamper with Moet & Chandon included. Visit Far East Flora here.
---
Hummings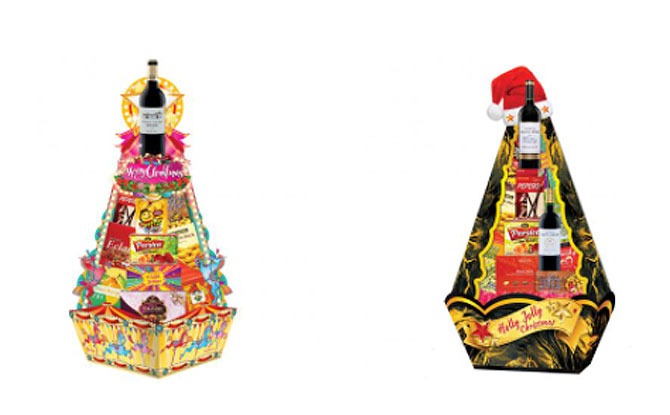 Spread the joy of the season with a towering hamper from Hummings. Order early to enjoy free delivery. Some of their jolly Christmas hampers come topped off with a Santa hat too! Hamper prices start from around $85. Check out Hummings here.
---
Marks & Spencer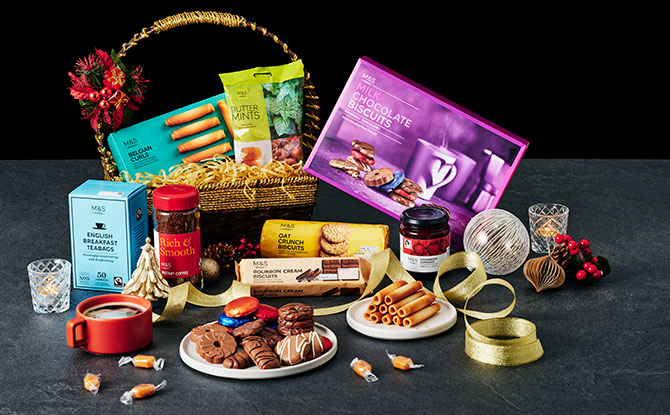 Marks & Spencer is offering different styles of delightful hampers and gift baskets for Christmas 2022. These are packed with seasonal must-haves and presented in beautiful baskets of joy. These include festive treats such as Christmas pudding to classic panettones paired with Christmas Spiced Tea. Differently something which we wouldn't mind receiving. Check out Marks & Spencer Singapore here.
---
Awfully Chocolate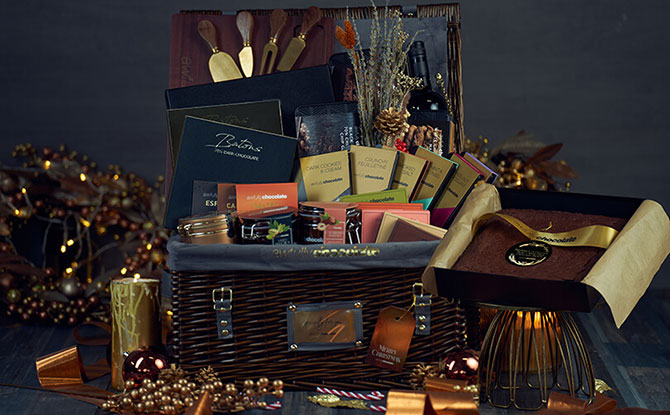 Show your appreciation during the Christmas 2022 season with an Awfully Chocolate gift hamper. Filled with chocolate bars, cookies and more, the hampers will delight the chocolate lover. Get more details here.
---
The Whole Kitchen
How about a gift box filled with yummy baked goods? Check out the Whole Kitchen for Christmas gift boxes and hampers. Gift sets start from $26. View the collection here.