After a long-awaited three years, Funan mall has finally reopened! The mall boasts an extensive range of brands and products and also features spaces that invite shoppers to engage in a wide variety of experiences including sporting activities, performance viewing, green spaces and, of course, retail therapy.
Here are some useful things about the newly revamped Funan mall.
1. New-to-market Brands and Local Online Favourites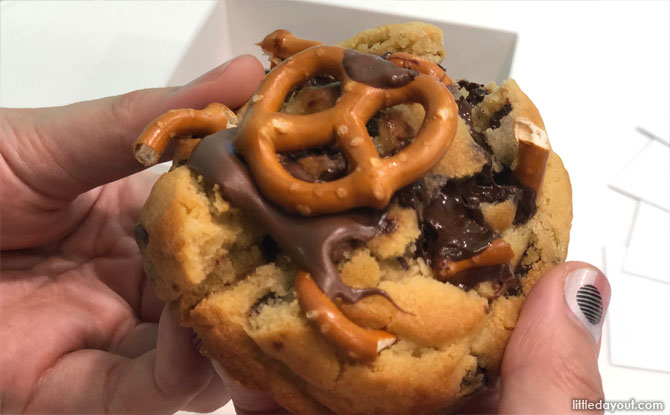 With more than 180 brands around six passion themes of tech, craft, play, fit, chic and taste, there is something for everyone at Funan. Brands with the likes of Dyson and Brompton Junction will also be unveiling their new flagship stores at Funan Mall so beauty gurus and cyclists can rejoice. Local online brands ALL WOULD ENVY and Nasty Cookie also have their first physical stores in Funan Mall, so you can finally get your hands on those addictively delicious and Instagram-worthy sweet treats.
2. 'Tree of Life'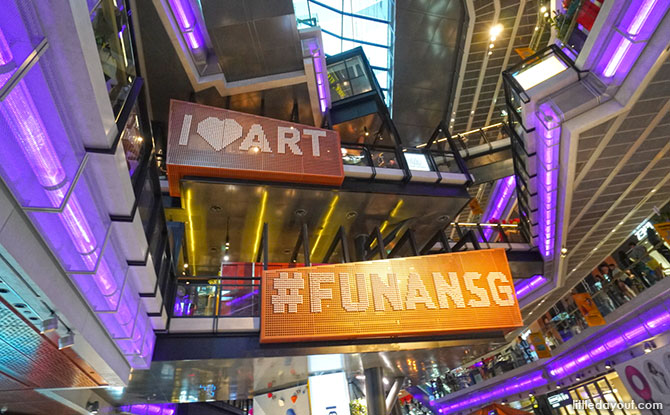 A key highlight of the revamped Funan mall is the 25-metre tall Tree of Life that greets shoppers when they enter the mall. This space is dedicated to retail pods for merchants to hold pop-up stalls and for entrepreneurs to conduct workshops. Be sure to look out for fresh and new retail pop-ups regularly in this space!
---
-- Story continues below --
3. Sporty Activities at Funan Mall
In case walking around the mall is too mainstream, you can opt to cycle instead. Funan mall is the first commercial building in Singapore with a dedicated indoor cycling track for all the cycling enthusiasts. There is a bicycle hub at level 1 with amenities such as showers, lockers and various bicycle maintenance equipment. For cyclists who work in the CBD, Funan mall will also provide bicycle bays for you to park your bicycles before hitting the office.
Besides the cycling facilities, there is also a climbing wall where you can channel your inner Spider-man too.
4. Food Court Ordering Machines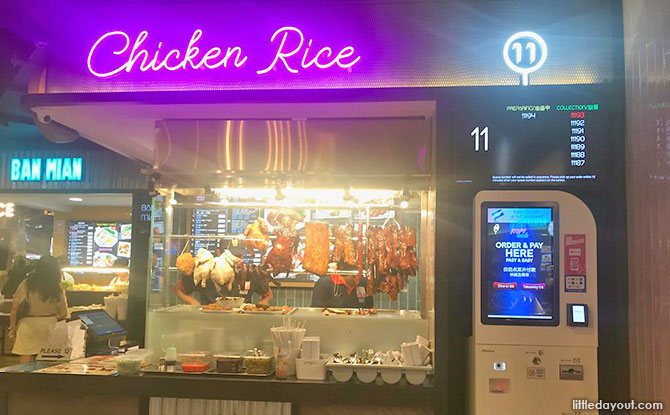 Funan's food court, run by Kopitiam, is located at Basement 2. There are ordering machines at the food court where you can place your order and pay for your meal. It is similar to the food ordering machines found at fast-food restaurants. Now, all you need to do is look out for your number and collect your food when it is ready.
5. Rooftop Garden that Grows Food You Can Try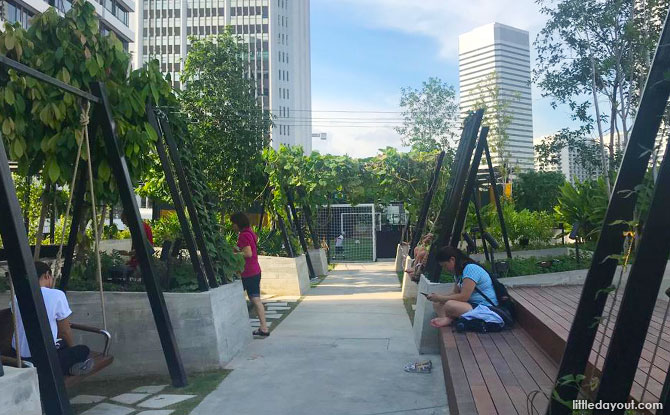 If you want a break from retail therapy, head up to the Food Garden at level 7. This urban farm is also one of the few urban farms in Singapore that is open to the public and visitors can learn how vegetables are produced and harvested there. Shoppers can enjoy the lush greenery amidst the concrete jungle of the CBD and even have a taste of these vegetables at Noka, the Japanese restaurant located next to the farm.
Whether you're a serious shopaholic or a hardcore techie, there's something for everyone at the revamped Funan mall.